Sarah Sanders: Trump "isn't looking for" a shutdown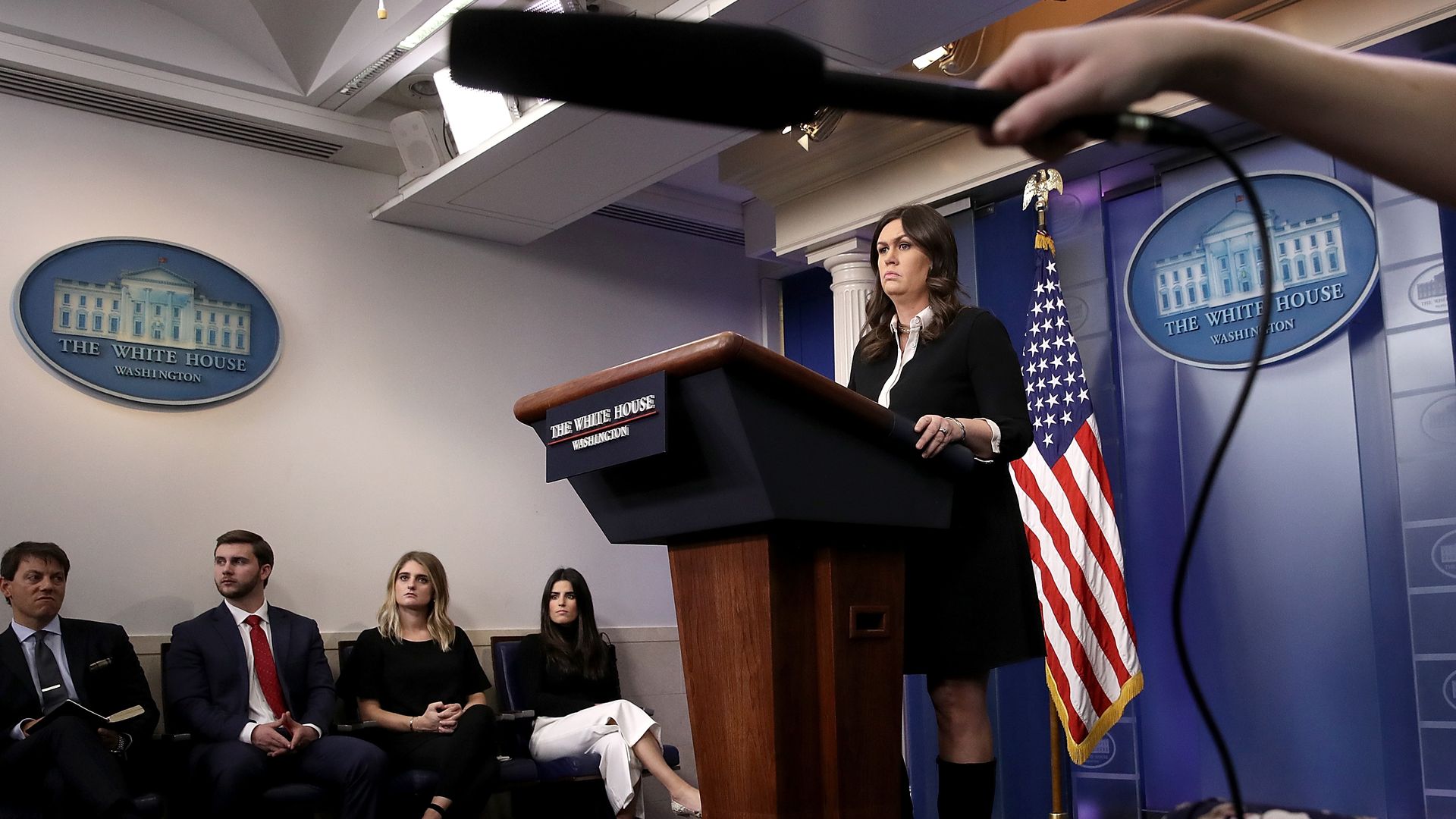 Press Secretary Sarah Sanders said Tuesday that President Trump "isn't looking for" a shutdown, despite the president saying about an hour earlier that he'd "love to see" one. "The only people that have caused a shutdown are the Democrats," said Sanders.
Why it matters: The government runs out of money at midnight Thursday if Congress fails to pass a funding bill. They could pass another short-term bill, extending their time to hash out their differences, but Sanders said Trump is looking for a long-term deal.
More from the briefing:
Sanders said the Nunes memo "clearly vindicates" the President, reiterating Trump's Saturday comments.
The Democrats' rebuttal memo will "go through the exact same process" that the Republican memo went through before it's publication.
On Trump saying Democrats were treasonous during the State of the Union: "Democrats are going to have to make a decision on this really soon: Do they hate this president more than they love this country? I hope the answer is no."
Go deeper