Kelly: Trump not expected to extend DACA deadline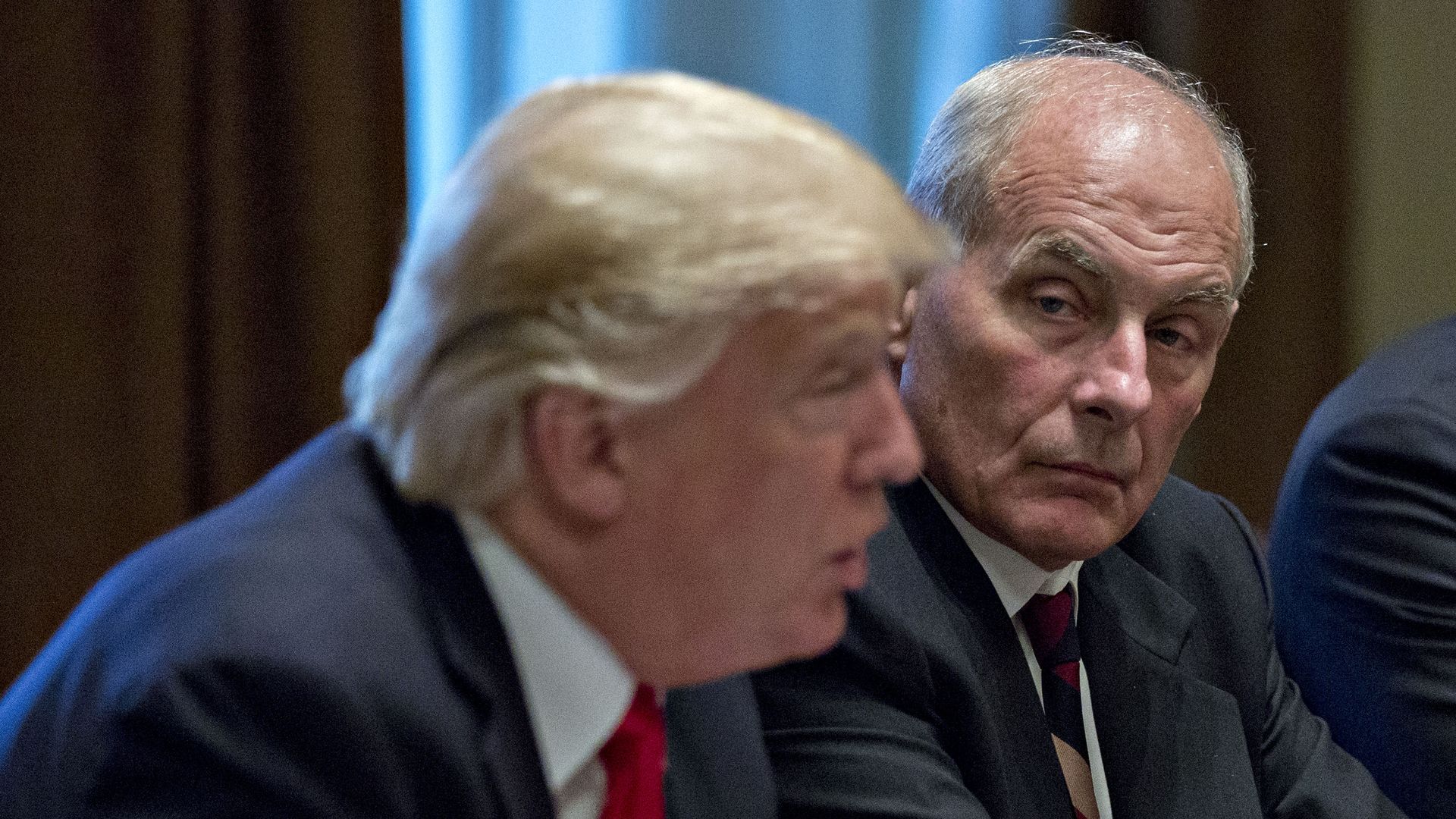 White House Chief of Staff John Kelly told reporters on Capitol Hill he doubts President Trump will extend the March 5 deadline, when work permits will begin to expire for DACA recipients, reports the WashPost. Should protections end, however, Kelly said dreamers are "not a priority for deportation," per the AP.
Go deeper: Kelly said he was uncertain whether Trump had the authority to extend the program, since President Obama established DACA by executive action and not by law. Trump rejected a bipartisan bill pitched by Sen. Chris Coons and Sen. John McCain yesterday that would give permanent legal status to Dreamers.
Kelly also said that, per WashPost's Erica Werner, that Trump's proposed immigration plan would offer protection to 1.8 million undocumented immigrants — more than the 690,000 registered under DACA — including those who "some would say were too afraid to sign up, others would say were too lazy to get off their asses but they didn't sign up."
Go deeper