Report: Facebook hired pollster to track Zuck's reputation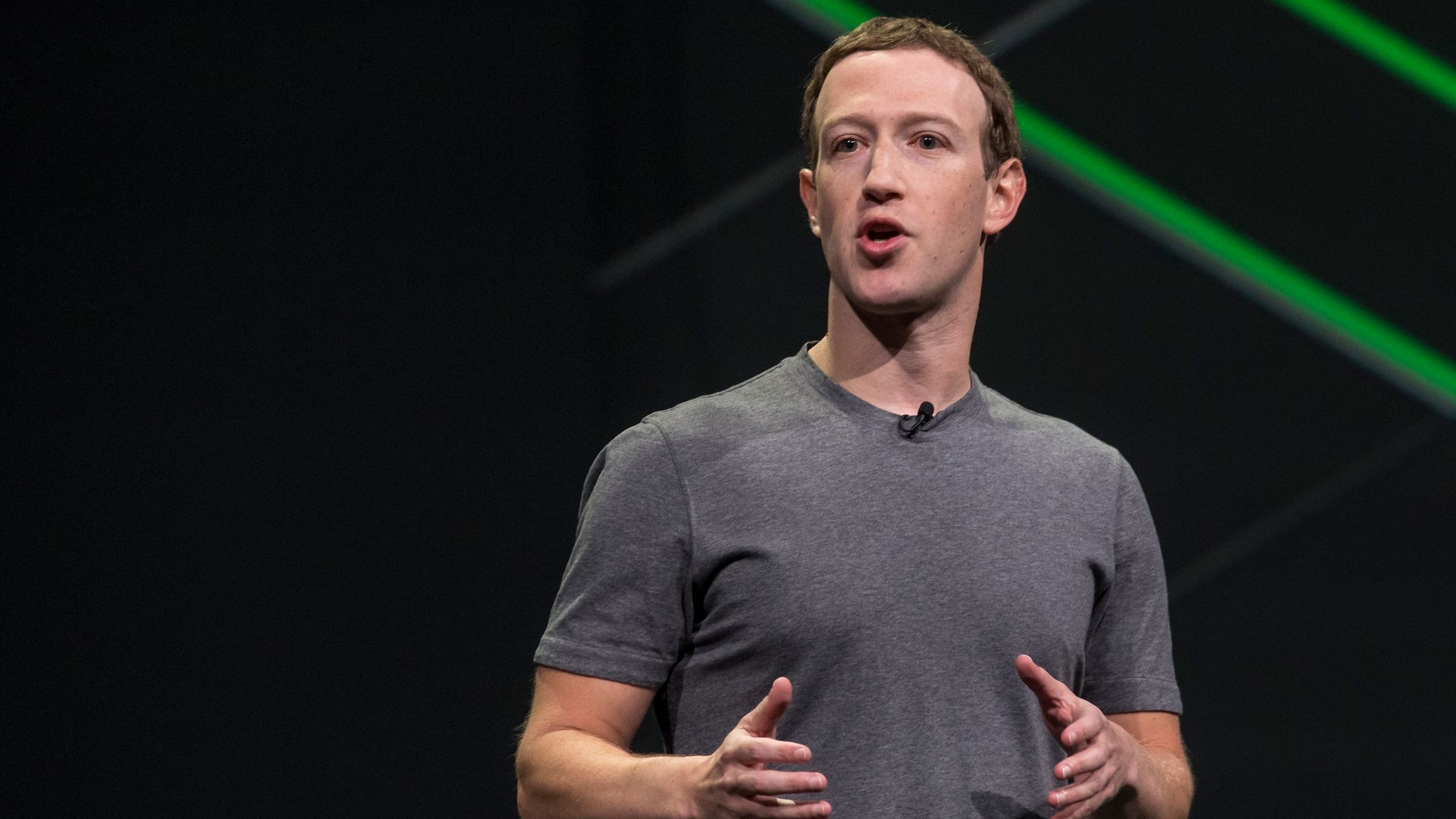 Facebook hired a pollster specifically to track CEO Mark Zuckerberg's perception around the globe, according to a report by The Verge.
Why it matters: It underscores how invested Facebook is in the image of its founder as he becomes its chief defenders against charges that the social platform is being manipulated to the detriment of its users.
Details: Tavis McGinn applied for the job last Spring, without knowing that it was a political market research job.
McGinn says he conducted research on different aspects of how the company, its CEO and its COO Sheryl Sandberg are perceived.
"It was a very unusual role," McGinn tells The Verge. "It's very advanced research."
Smart take from The Verge's Casey Newton: "Facebook is not unique among tech companies in conducting surveys to gauge perceptions about its brand ... But it is unusual for a company to have a staff person charged exclusively with monitoring perceptions of its CEO full time."
Go deeper