How delivery apps are gaining on the restaurant business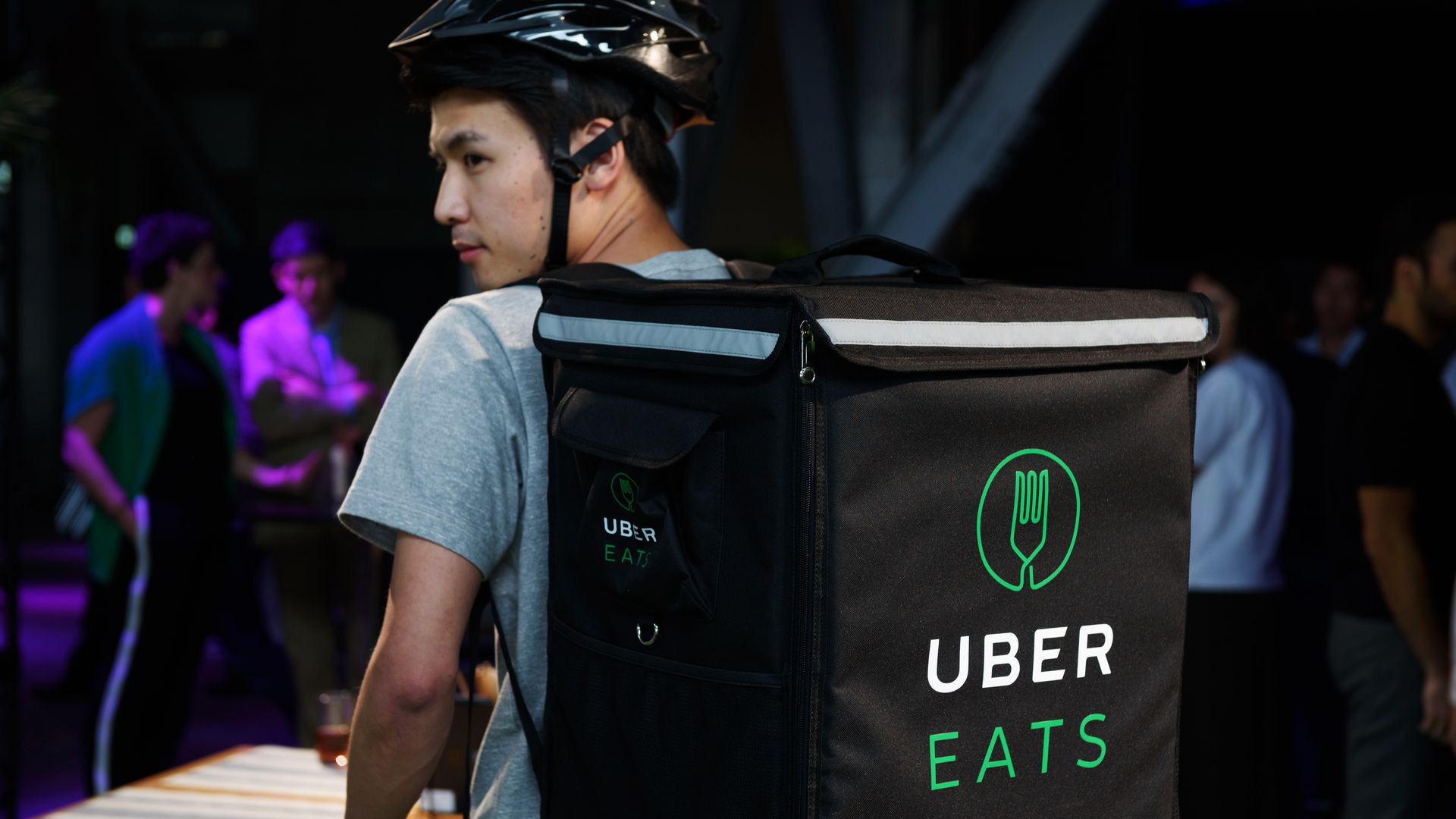 Delivery apps may put your favorite restaurant out of business, per The New Yorker's Elizabeth Dunn, writing in the "Annals of Gastronomy."
The big picture: Brick-and-mortar retailers have been clobbered by the rise of e-commerce giants like Amazon. Delivery apps could prompt a similar implosion in the restaurant business.
"In 2016, delivery transactions made up about seven per cent of total U.S. restaurant sales. In a research report published last June, analysts at Morgan Stanley predicted that that number could eventually reach forty per cent of all restaurant sales, and an even higher percentage in urban areas and among casual restaurants."
"Companies like GrubHub maintain that the revenue they bring restaurants is 'incremental' ... exposing potential new customers who might convert to lucrative in-restaurant patrons."
Why it matters: "[A]s consumers use services like Uber Eats and Seamless for a greater share of their meals, delivery orders are beginning to replace some restaurants' core business instead of complementing it."
What's next: At Sweetgreen, 40% of orders are "placed for pickup through a proprietary app, and the company is about to pilot a delivery service."
Go deeper