Carter Page: Nunes memo was "worse than I could've possibly imagined"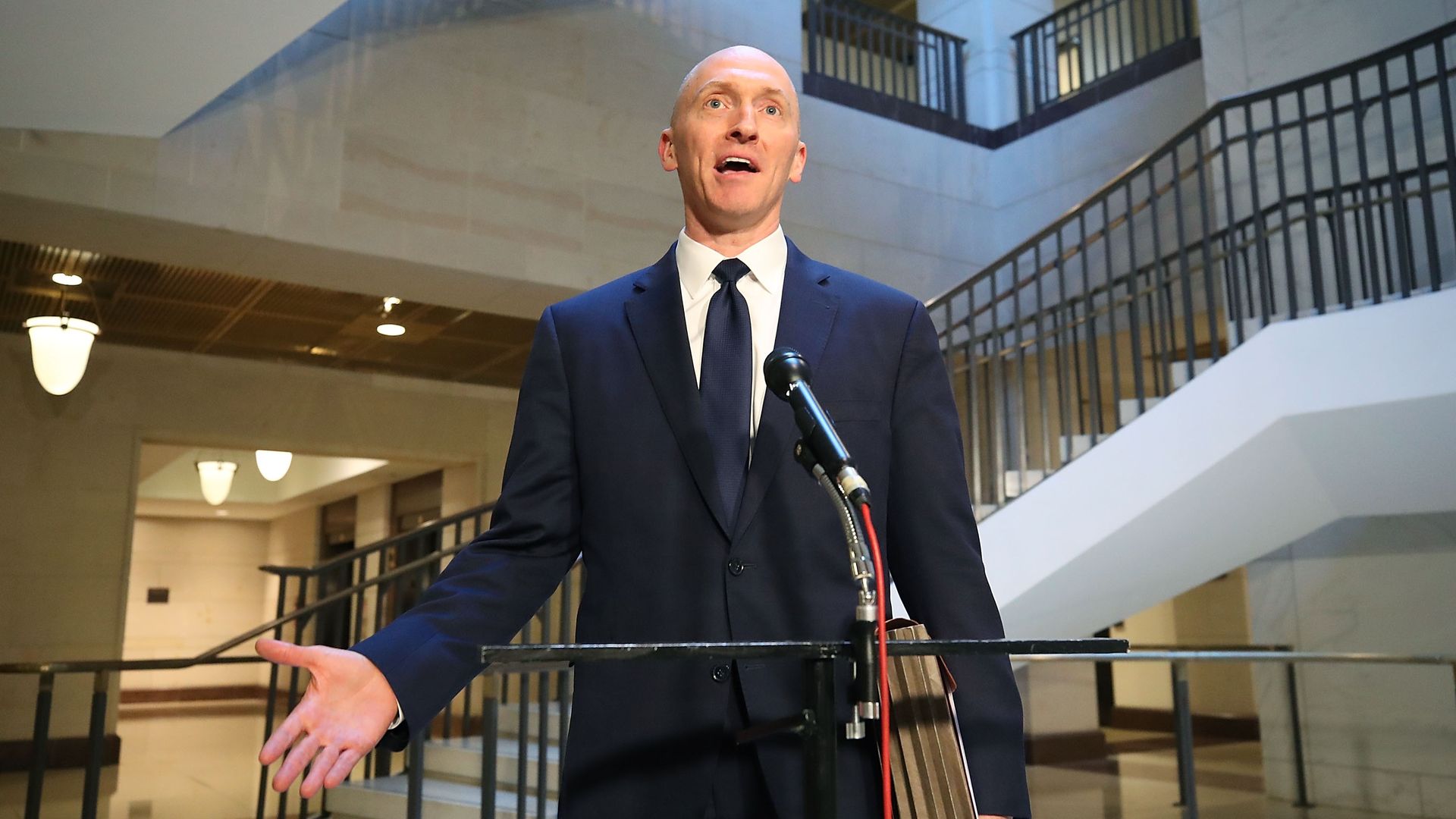 Carter Page, a former Trump campaign adviser at the center of the Nunes memo controversy, told Fox News' Laura Ingraham that the alleged FISA abuses in the document were "even worse than [he] could've possibly imagined." The memo accuses the FBI of using the Steele dossier to obtain FISA wiretaps against Page without disclosing the fact its creation had been at least partially funded by the DNC and the Clinton campaign.
Yes, but: Page was on the FBI's radar as an individual working as a foreign agent years prior to the dossier's release. In 2013, Page wrote a letter to an academic press saying, "Over the past half year, I have had the privilege to serve as an informal advisor to the staff of the Kremlin in preparation for their Presidency of the G-20 Summit next month."
Watch Page's whole defense in an interview with George Stephanopoulos on ABC's Good Morning America, where he addresses his 2013 work for the Kremlin:
Go deeper