White House torn over enforcement of ACA mandate it just repealed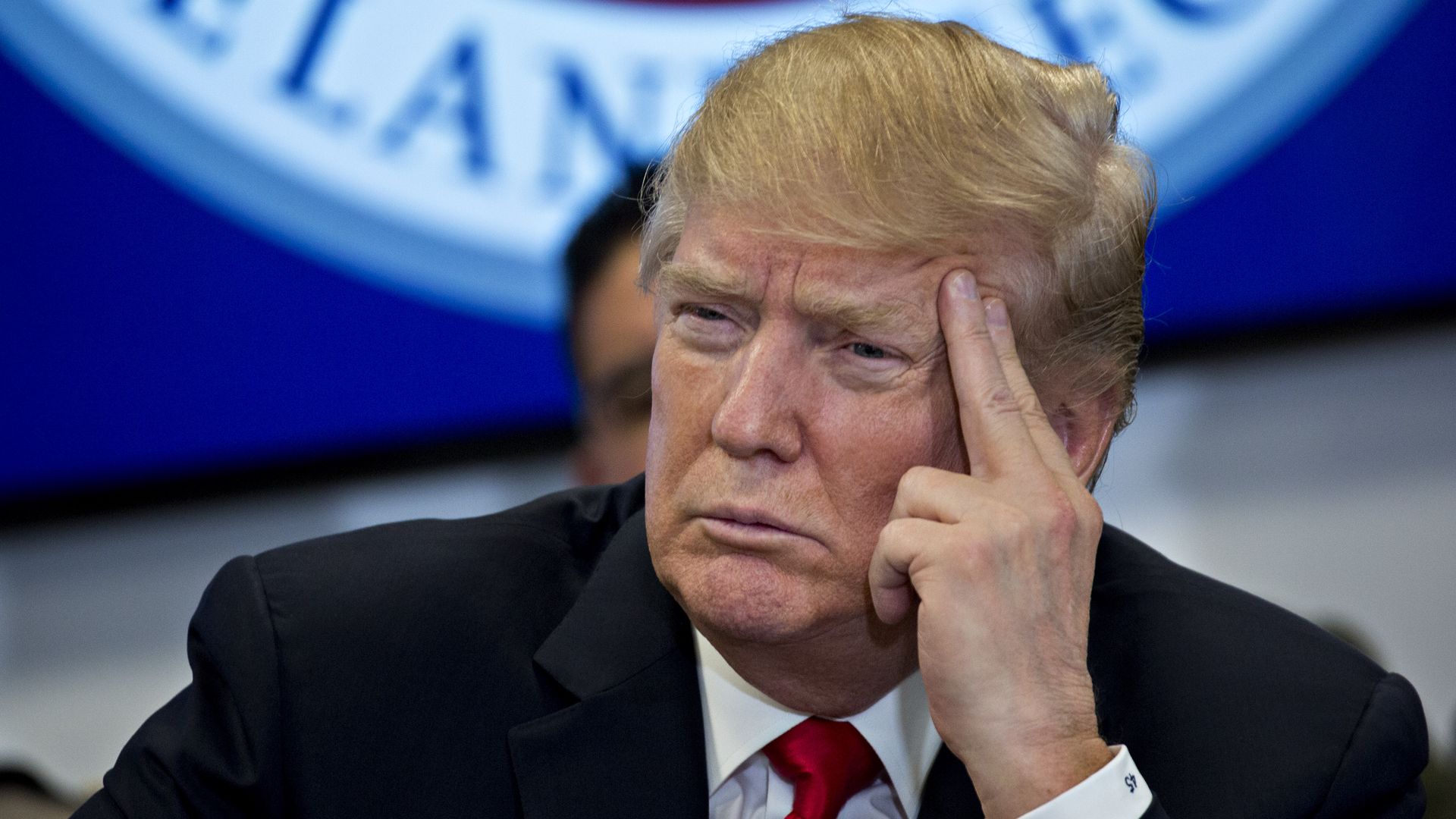 The GOP has been touting its repeal of the Affordable Care Act's individual mandate, one of the least popular pieces of the law. Yet this tax season, mandate enforcement is actually ramping up — and the White House is nervous about it.
Between the lines: This year, taxpayers will have to tell the IRS whether they had health care coverage — and pay a penalty if they didn't. Some Republicans worry the enforcement could awkwardly clash with their messaging about the mandate being gone.
The issue: Since the ACA was enacted, the IRS had accepted "silent returns" — tax returns with the section indicating whether a person has ACA-compliant health insurance left blank.
This year is the first time that taxpayers must fill out the section in order for the IRS to accept their returns.
There were about 8 million silent returns filed for tax year 2016, according to the Taxpayer Advocate Service.
The White House is worried. "There's a sense within the White House of, 'Why would we penalize Americans for the first time for a policy — a vestige of the Obama era — that we fought tooth and nail to undo. This isn't our legacy & we shouldn't own it or make the American people,'" a White House official told me.
Messaging problems: The individual mandate repeal is already complicated, and there are messaging problems even without the new reporting mandate.
A recent Kaiser Family Foundation poll found that only 36% of the public is aware Congress repealed the mandate.
Although the White House has been touting repeal now, it doesn't take effect until 2019 — meaning people won't see the difference on their tax forms until 2020, when they file their 2019 returns.
"This can all get really confusing if the messaging isn't clear. I think the messaging thus far is just that we got rid of the individual mandate," said Lanhee Chen, a GOP strategist and health care expert. "It may create some expectations that can't be fulfilled because of the way the law was written."
On the other hand, here's American Action Forum President Doug Holtz-Eakin on the end of silent returns: "I think it'll be a non-issue. I really do. If [Congress] think[s] it's a big enough deal, they should pass legislation" to end enforcement.
Go deeper