The next U.S.-Russia nuclear arms race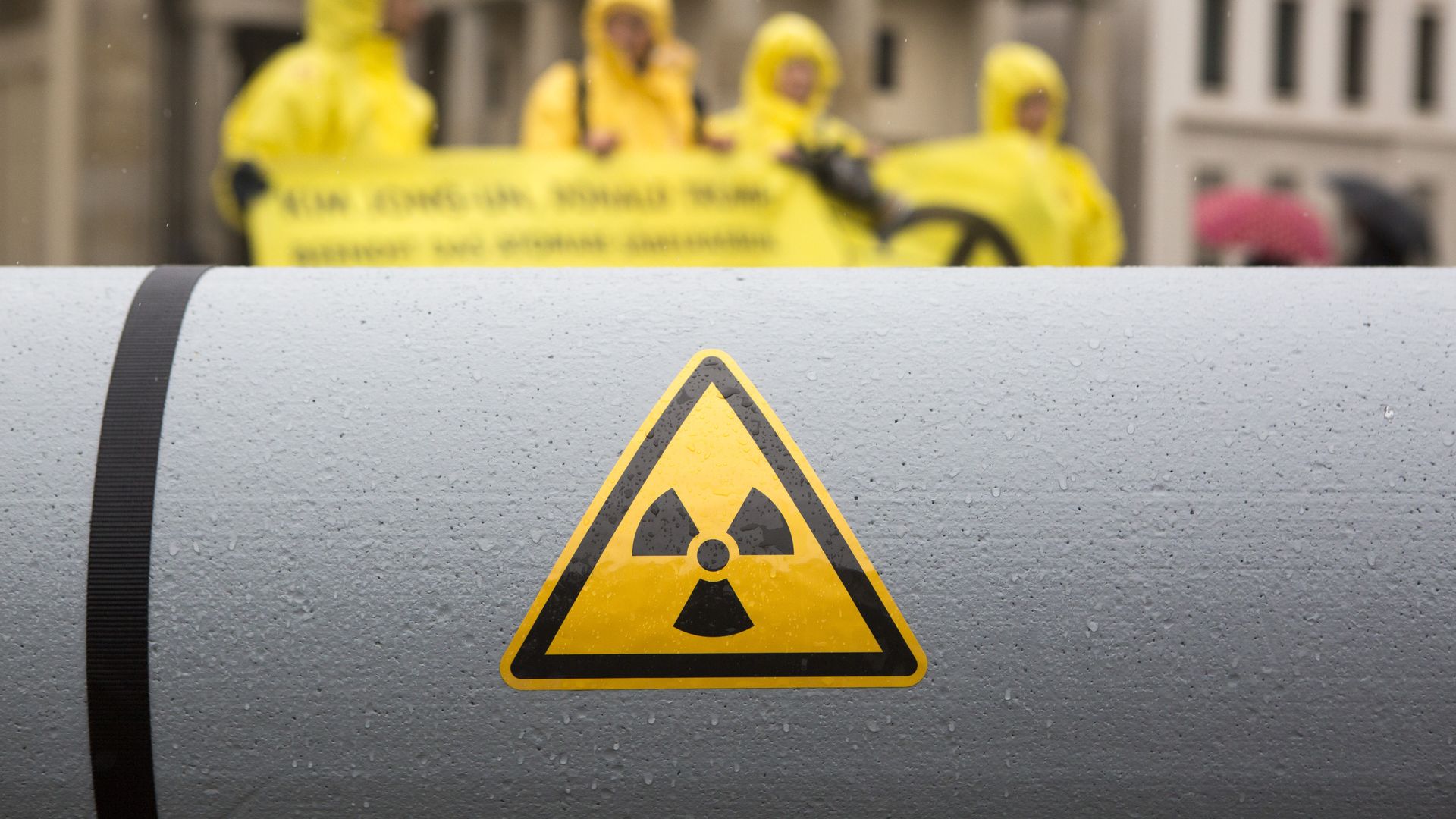 "A new nuclear policy issued by the Trump administration on Friday ... is touching off a new kind of nuclear arms race. This one is based less on numbers of weapons and more on novel tactics and technologies, meant to outwit and outmaneuver the other side," the N.Y. Times' David E. Sanger and William J. Broad write at the bottom of A1.
Why it matters: "The report describes future arms control agreements as 'difficult to envision' in a world 'that is characterized by nuclear-armed states seeking to change borders and overturn existing norms,' and in particular by Russian violations of a series of other arms-limitation treaties."
"The Pentagon envisions a new age in which nuclear weapons are back in a big way — its strategy bristles with plans for new low-yield nuclear weapons that advocates say are needed to match Russian advances and critics warn will be too tempting for a president to use."
"[W]hen President Trump called on Congress to 'modernize and rebuild our nuclear arsenal' in his State of the Union address last week, he did not mention his administration's rationale: that President Vladimir V. Putin of Russia has accelerated a dangerous game that the United States must match."
"[T]he report issued on Friday, known as the Nuclear Posture Review, focuses intensely on Russia. It describes Mr. Putin as forcing America's hand to rebuild the nuclear force."
What's next: "The new document calls for far more spending — [at least] $1.2 trillion over 30 years ... Most of that money would go to new generations of bombers and new submarines, and a rebuilding of the land-based nuclear missile force that still dots giant fields across the West."
Go deeper: CFR President Richard Haass outlines the three biggest questions for President Trump's nuclear policy.
Go deeper