McCain, Coons bill gives permanent legal status to Dreamers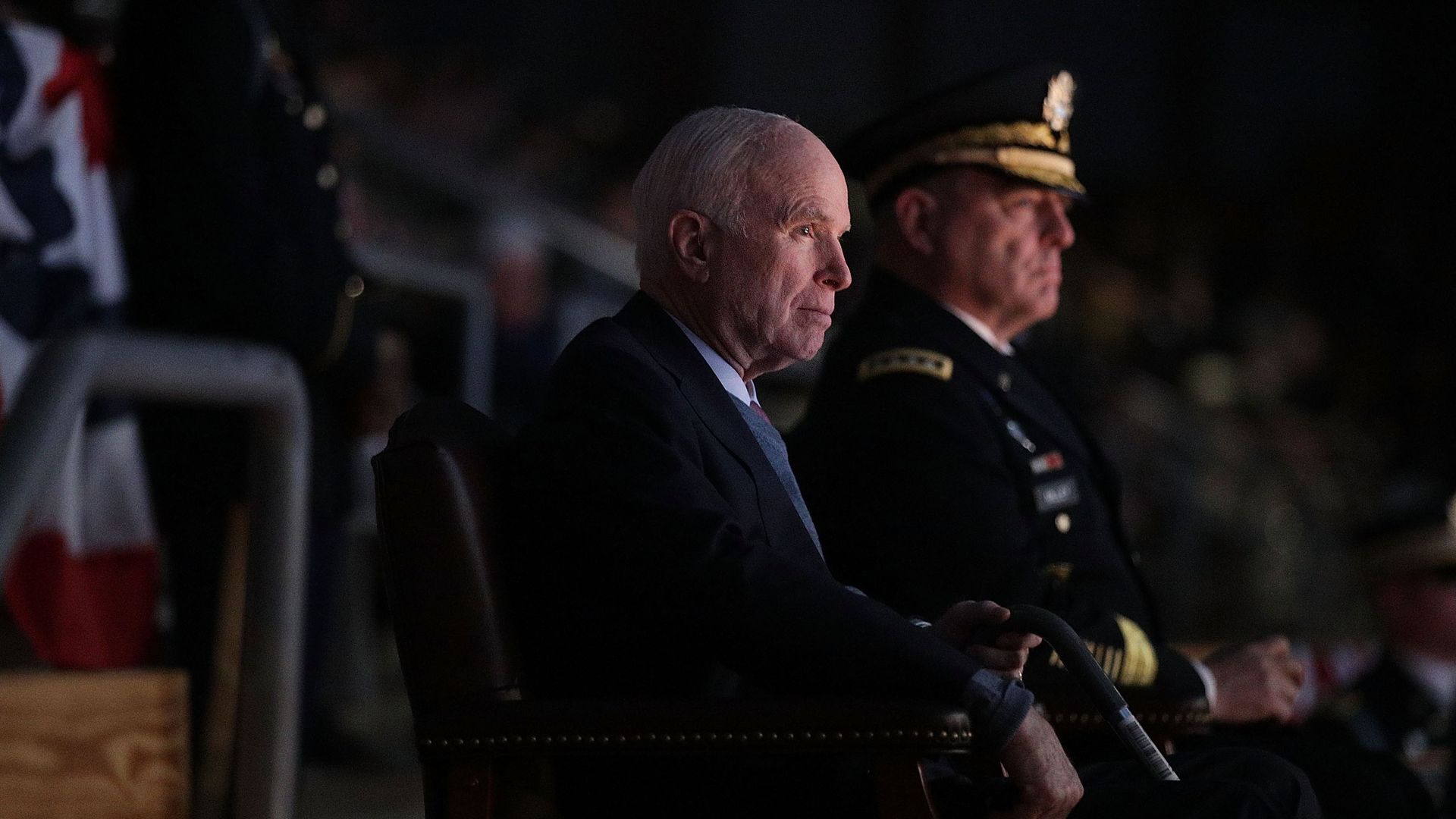 Sen. Chris Coons (D-Del.) and Sen. John McCain (R-Ariz.) unveiled a bipartisan immigration bill today, the companion to bipartisan House legislation, which gives permanent legal status to Dreamers who have been in the U.S. since 2013 and ramps up security on the southern border. The bill does not immediately include funding for Trump's wall, the Washington Post reports.
Why it matters: Trump tweeted Monday morning that any DACA deal that doesn't include "the desperately needed WALL is a total waste of time." The bill also does not address family-based (or "chain") migration or the diversity lottery, which have been top White House priorities.
Bottom line: Congress has until Thursday to attach a DACA deal to the spending bill, but Sen. Dick Durbin (D-Ill.) says such an agreement is unlikely.
On a call with reporters, Sen. Coons said that the "Common Sense Coalition" started by Sen. Susan Collins has been working on an immigration deal. "I remain hopeful that that group can produce a bipartisan deal that is broader than what the McCain-Coons bill is this morning," he said. He added that the their bill "provides a good base," in the case that the coalition doesn't reach an agreement.
Go deeper