First on Axios: Pence to warn of North Korean Olympics "charade"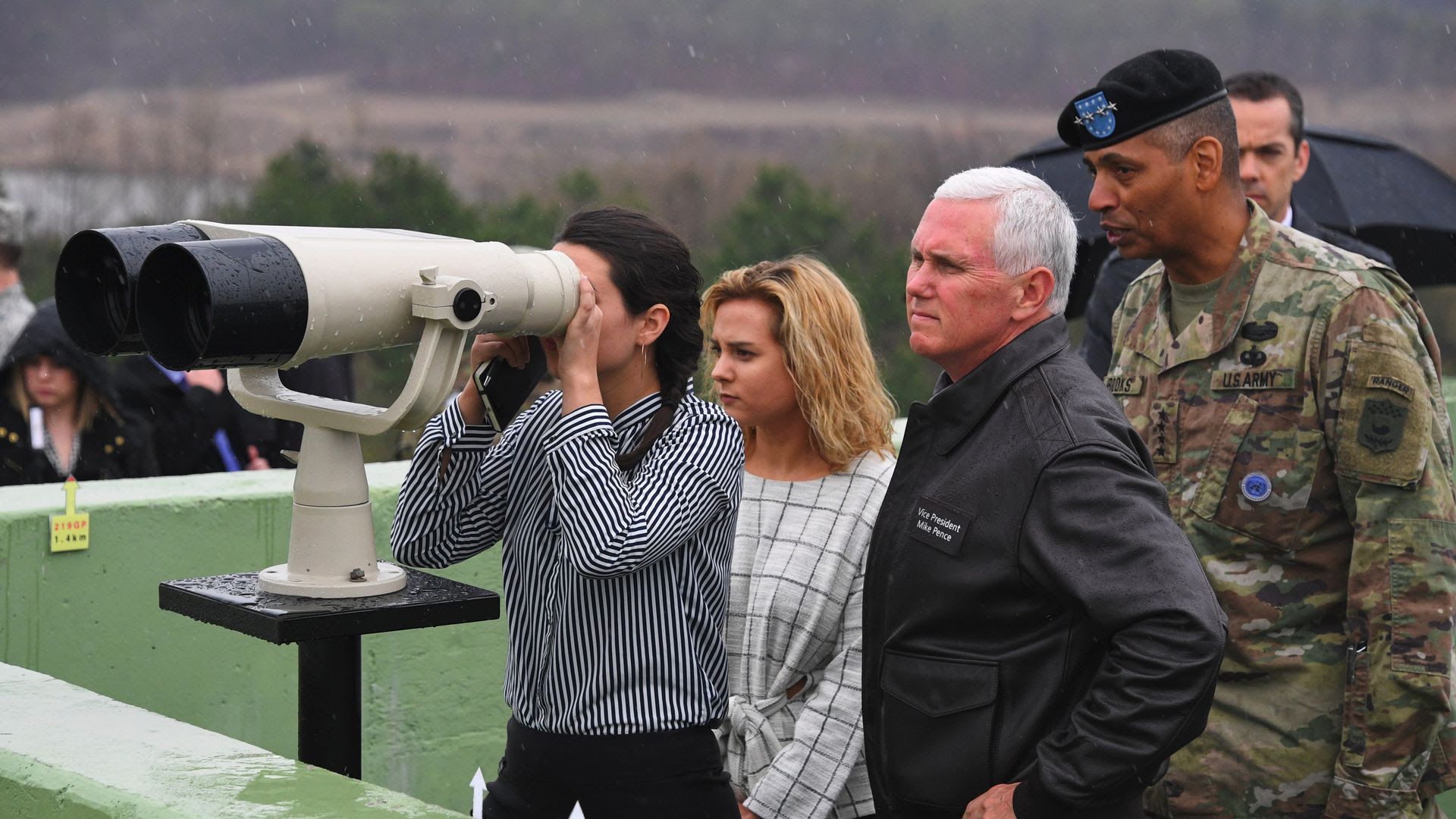 Vice President Pence, leading the White House delegation to the Winter Olympics in South Korea this week, plans to try to disrupt any normalization of North Korea amid the feel-good setting of the games:
A Pence aide told me: "The Vice President will remind the world that everything the North Koreans do at the Olympics is a charade to cover up the fact that they are the most tyrannical and oppressive regime on the planet."
"At every opportunity, the V.P. will point out the reality of the oppression in North Korea by a regime that has enslaved its people. We will not allow North Korea's propaganda to hijack the messaging of the Olympics." 
"We are seeing unprecedented level of international cooperation on the maximum pressure strategy targeting the Kim regime, and the Vice President will make clear that this maximum pressure campaign will only intensify."
Another source told me: "North Korea wants to make this about cute photo ops. The Vice President is countering North Korea's desire to control the message. … We're not going to cede two weeks of world media to North Korea."
Why it matters: With President Trump considering military options for North Korea, this message brings a hard edge to what's usually a diplomatic role.
Pence leaves for Asia midday tomorrow and returns next weekend, after stops in Japan and at the Olympics, for the Opening Ceremony and some first-day events:
On the way to Japan, get a briefing on missile-defense systems during a refueling stop in Alaska.
In Japan, Pence will have dinner with Prime Minister Shinzo Abe, and speak to U.S. troops at Yokota Air Base.
In South Korea, the V.P. will have dinner with President Moon Jae-in, and visit the Cheonan Memorial, marking 46 South Korean sailors lost in 2010 in an attack blamed on North Korea.
Go deeper