Trump is shifting nuclear brinksmanship strategy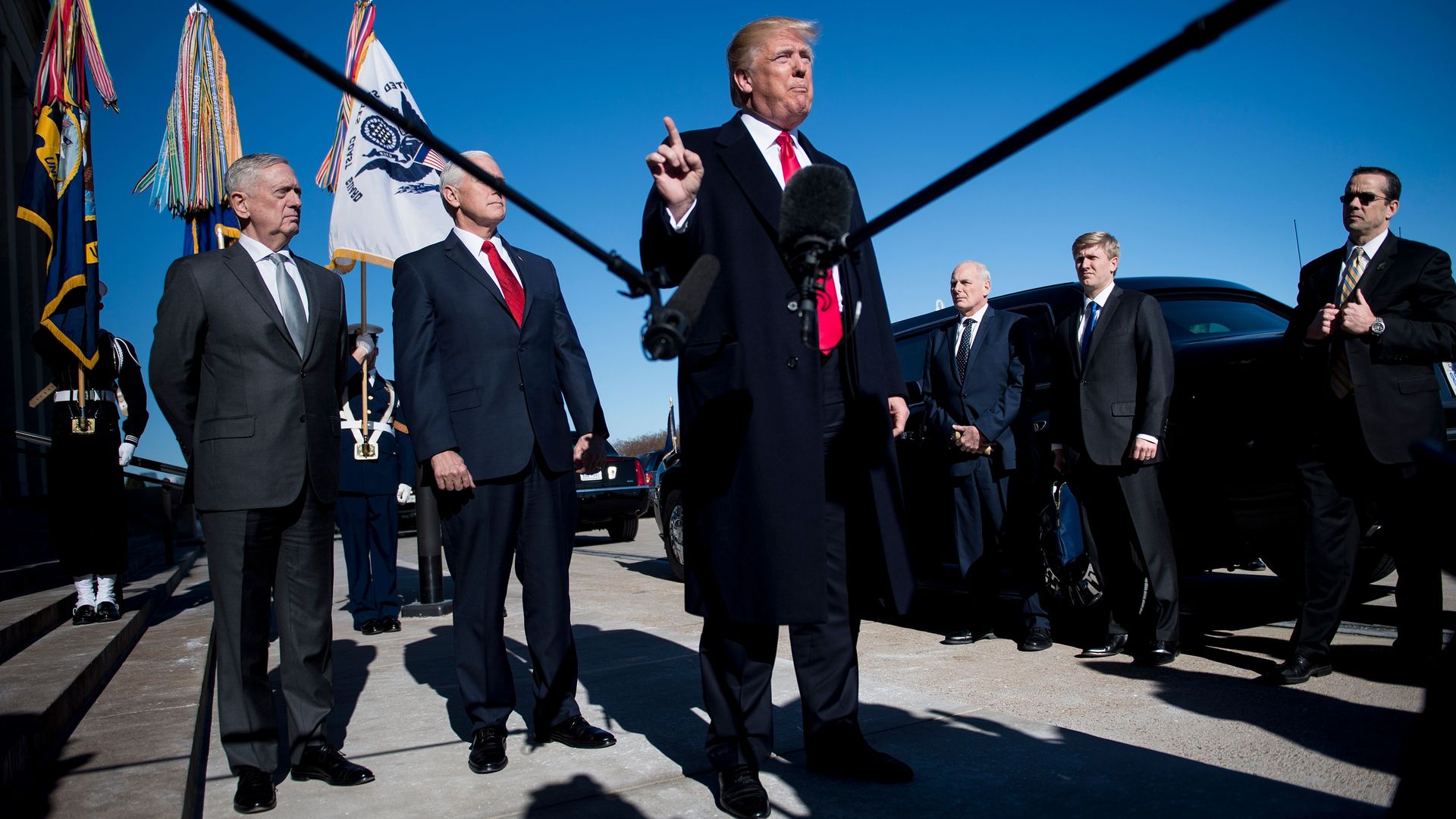 Trump, who has vowed to rain down "fire and fury" over North Korea and wants to investi in new nuclear weapons programs, is changing the nuclear calculus on the world stage, TIME's W.J. Hennigan writes:
The big picture: It's "a provocative shift from the sober, almost mournful restraint that has characterized the U.S. posture toward [nuclear] weapons for decades," per Hennigan.
"To prevent nuclear war and the spread of weapons to non-nuclear states, the strategy of Republican and Democratic Commanders in Chief alike has been to reduce nuclear arsenals and forge new arms-control agreements."
"The Trump Administration, by contrast, is convinced that the best way to limit the spreading nuclear danger is to expand and advertise its ability to annihilate its enemies."
Go deeper