Tech giants report record profits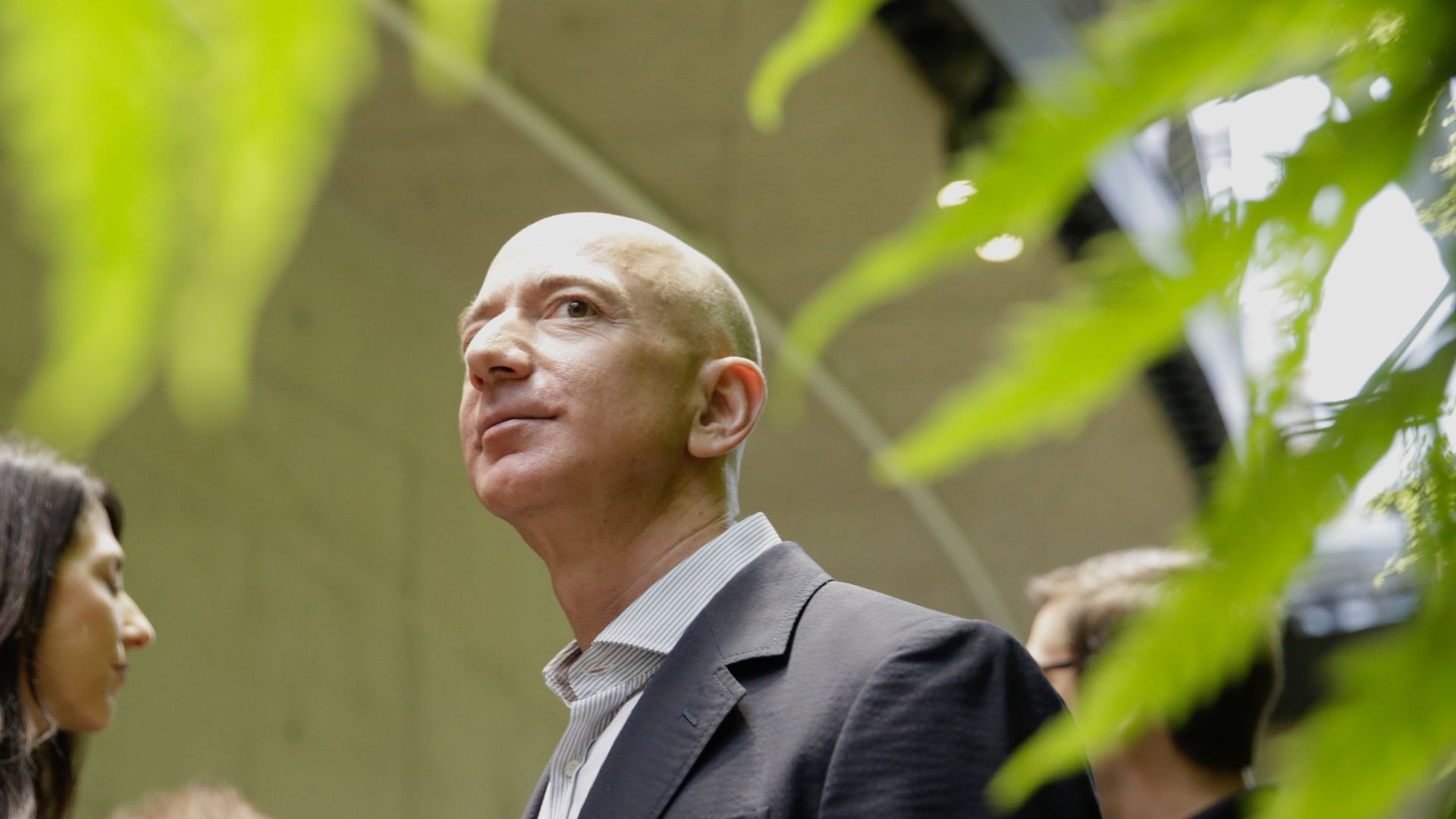 Amazon's quarterly profit has topped $1 billion for the first time: "TECH ROARS: APPLE BEST QTR IN HISTORY OF BIZ," Drudge writes.
The big picture: "Three of the biggest tech companies reported record quarterly financial results ... as they extended their dominance over swaths of the global economy," The Wall Street Journal writes in its lead story:
"Apple's revenue rose 13% to $88.29 billion, fueled by its move to increase smartphone prices ... The company, whose profits topped $20 billion for the first time, is also increasingly benefiting from its services business, including App Store sales and music and payments services."
"Google parent Alphabet recorded its 32nd consecutive quarter of revenue growth of 20% or more, continuing a dominant run as it handles more than 90% of internet searches and owns the world's most influential video site."
"Amazon — long known for prioritizing growth over earnings — delivered a profit exceeding $1 billion for the first time as its revenue jumped 38% to $60.5 billion."
The debates ahead, per The Journal:
"As the tech giants expand their clout across a widening band of commerce, they have increasingly drawn scrutiny from lawmakers and consumers over a range of issues, from their dominance of certain markets, to how they use their vast troves of consumer data, to the impact their products have on society."
"The extraordinary runup in their share prices has helped fuel popular awareness of the companies' power."
Go deeper