White House sees price for release of Nunes memo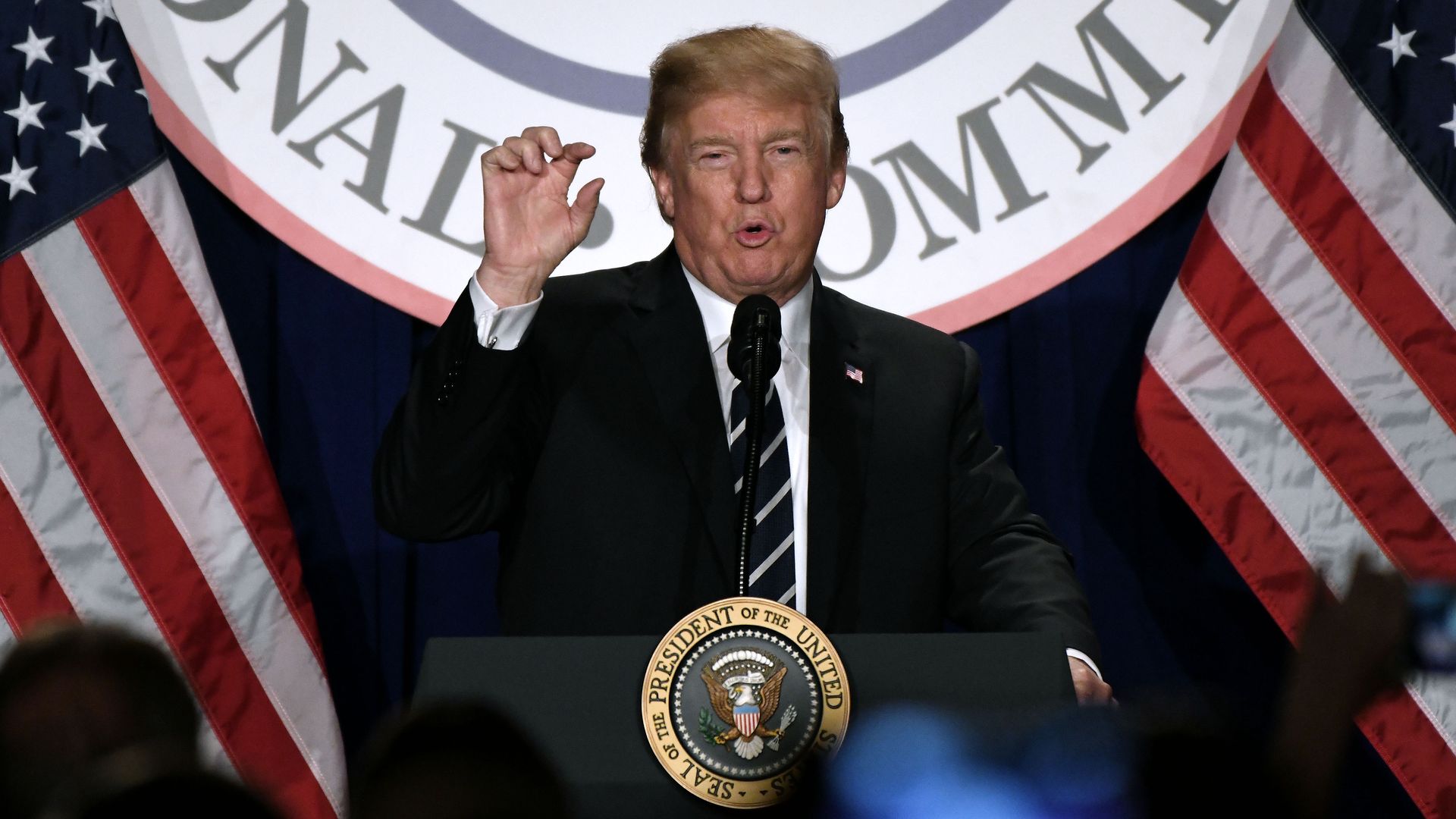 White House aides recognize there could be a high cost to President Trump's decision to allow — with no redactions — release of that classified memo about the Russian investigation. The White House has notified the House Intelligence Committee to release the memo, Fox News first reported and Axios has confirmed.
The White House plans to dress up the decision by arguing that it's an action of "transparency." But this puts President Trump publicly crossways with both the intelligence community and the FBI — not a place you want to be.
And then there's the lead-balloon factor: Axios scooped yesterday that many in the White House think the memo will be a dud — hardly delivering on the expectations that Fox's Sean Hannity and others on the right have whipped up with the online #ReleaseTheMemo frenzy.
So with no slam dunk, there could also be a political cost.
An administration source said last night: "Some back and forth on whether to actually do it. If it really is a dud and the memo really doesn't say a hell of a lot, why would you risk pissing off [FBI Director Christopher] Wray?"
That West Wing fear syncs with a claim by Rep. Adam Schiff, the top Democrat on the House Intelligence Committee, who said at an Axios event that the memo will be a letdown for the right — containing nothing that obviously invalidates the investigation or would cause anyone to get fired.
And the policy price ... The Boston Globe front-pages: "The hot topic at congressional Republicans' annual policy retreat ... is not infrastructure, immigration, or even tax cuts — it's 'The Memo.'"
About FBI Director Wray, the administration source said:
"He's definitely pissed off and really upset, but not to the point where he'd resign."
"At some point, there needs to be a working relationship — just from a national security and protection level, you need to work together. But ... I'm not sure how that will work."
Why it matters ... The N.Y. Times' Michael Schmidt, speaking to Brian Williams on MSNBC's "The 11th Hour," looks past the immediate frenzy:
"This is clearly the most aggressive thing that [Trump] has done, public-relations-wise, to try and brush back the Justice Department."
"This is a clear effort to undermine [Deputy Attorney General Rod] Rosenstein; [special counsel Bob] Mueller by extension."
"If this comes out and there's not a lot of 'there' there, the president will find himself in a very vulnerable position."
"Mueller has been spending a lot of time looking at his conduct in office. It's become increasingly clear to the public that there is an obstruction of justice [decision] that Mueller is going to have to make."
Go deeper