The Nunes memo has been released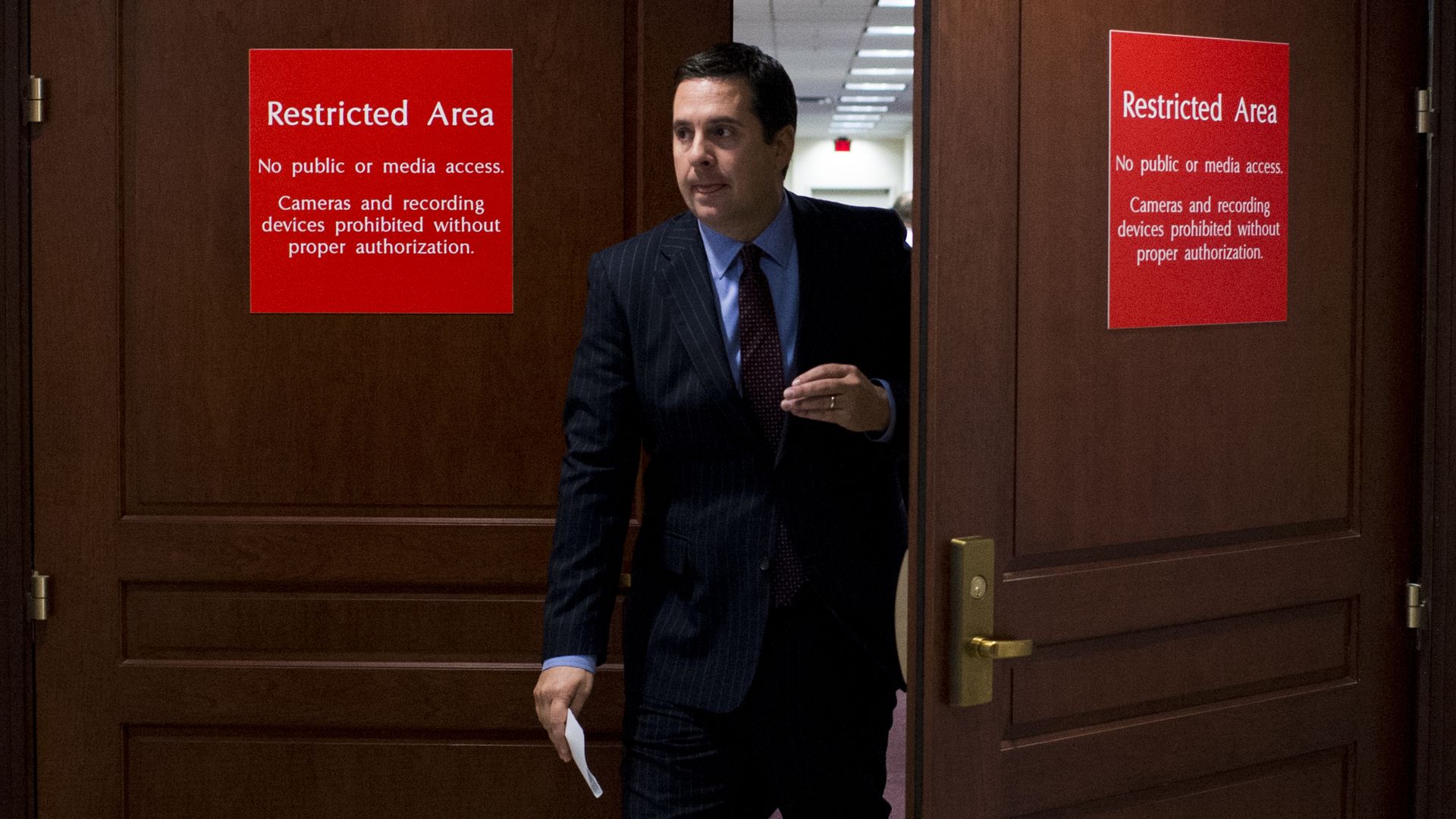 The House Intelligence Committee has released, without redactions, the classified Nunes memo on alleged FISA abuses. The release was vehemently opposed by the intelligence community, with the FBI issuing a rare public statement to express its "grave concerns about material omissions of fact that fundamentally impact the memo's accuracy."
What the memo alleges:
One more thing: The memo also says that information about Trump campaign adviser George Papadopolous "triggered the opening of an FBI counterintelligence investigation" in July 2016 by Peter Strzok, one of the FBI agents who later got in trouble for texts about Trump and Clinton.
Read the memo here:
In case the embed above is down: Here's a backup link to the memo.
From the White House: Asked by reporters at the White House this morning if the memo made him more likely to fire Deputy Attorney General Rod Rosenstein or if he still had confidence in Rosenstein, President Trump responded:
You figure that one out.
And White House Counsel Don McGahn said in a statement, "To be clear, the Memorandum reflects the judgment of its congressional authors."
An updating compilation of reactions:
And as of 1:45 p.m. on the East Coast, the Dow Jones Industrial Average was down by more than 450 points. Keep an eye on it, per CNN Money.
Go deeper:
Get more stories like this by signing up for our daily morning newsletter, Axios AM. 
Go deeper