Memo reveals dossier wasn't the origin of FBI investigation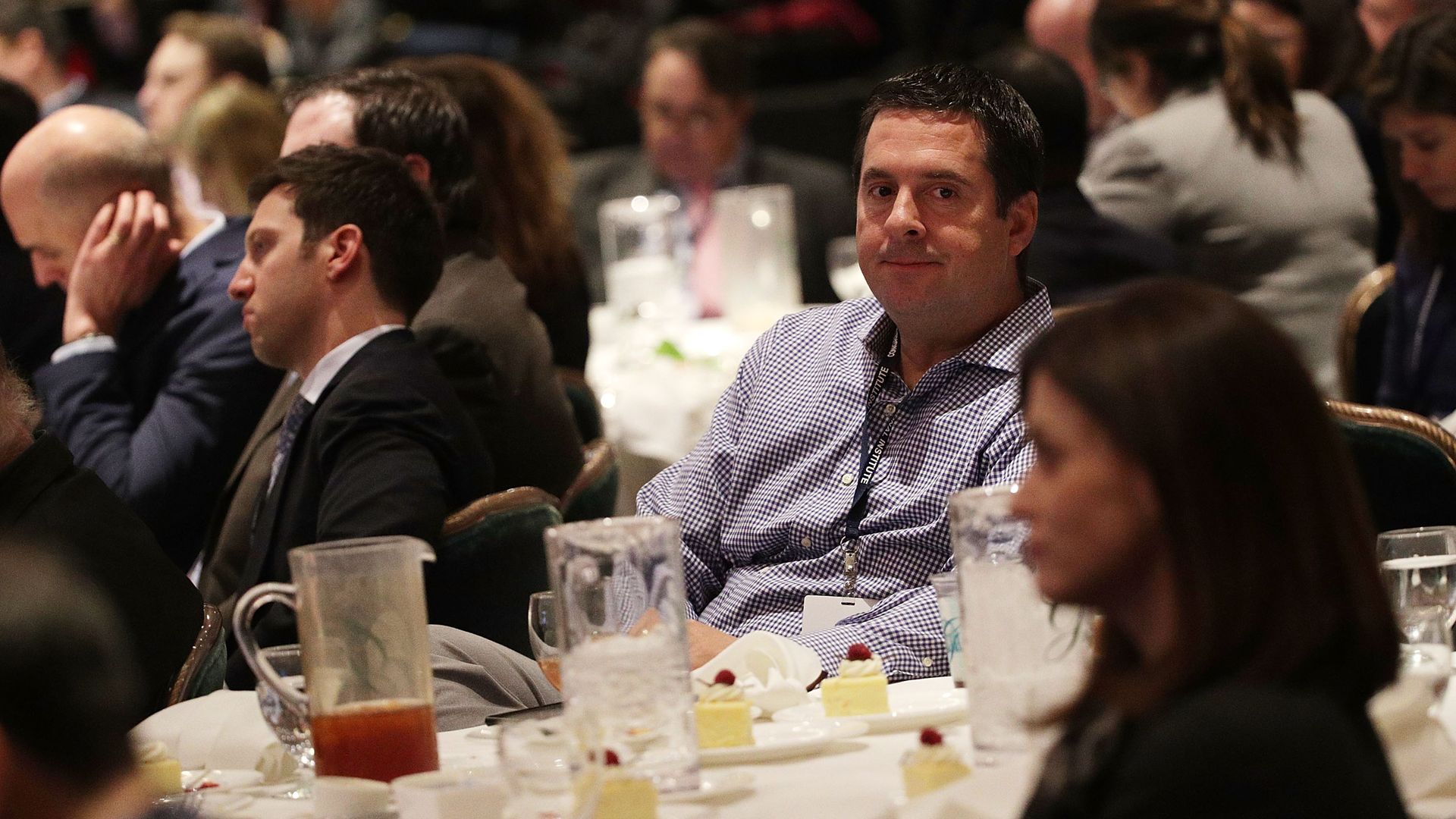 There's one sentence in the last paragraph of the GOP memo that could thwart President Trump's efforts to discredit the Russia probe, the Washington Post points out. "The Papadopoulos information triggered the opening of an FBI counterintelligence investigation in late July 2016 by FBI agent Pete Strzok."
Why it matters: This line undermines the argument that the FBI counterintelligence investigation happened because the Trump dossier set it in motion. Instead, it points to a former Trump campaign associate (who has since been charged in Mueller's probe) as the reason.
Democrats on the House Intelligence Committee wrote as much in their response to the Devin Nunes memo: "This ignores the inconvenient fact that the investigation did not begin with, or arise from Christopher Steele or the dossier, and that the investigation would persist on the basis of wholly independent evidence had Christopher Steele never entered the picture."
Background, per WashPost:
The FBI received information about Papadopoulos near the end of July 2016.
The Australian government alerted the FBI to Papadopoulos' bragging about having access to damaging information on Hillary Clinton, provided by Russians.
Per WashPost: "Papadopoulos bragged to one of their diplomats during a boozy night at a London bar in May 2016."
In October, Papadopoulos pleaded guilty to lying to the FBI about his contacts with Russians
Trump and those close to him have since tried framing Papadopoulos as a person with no real connection to the campaign, similar to an intern.
Go deeper