House ACA stabilization bill takes broader approach than Senate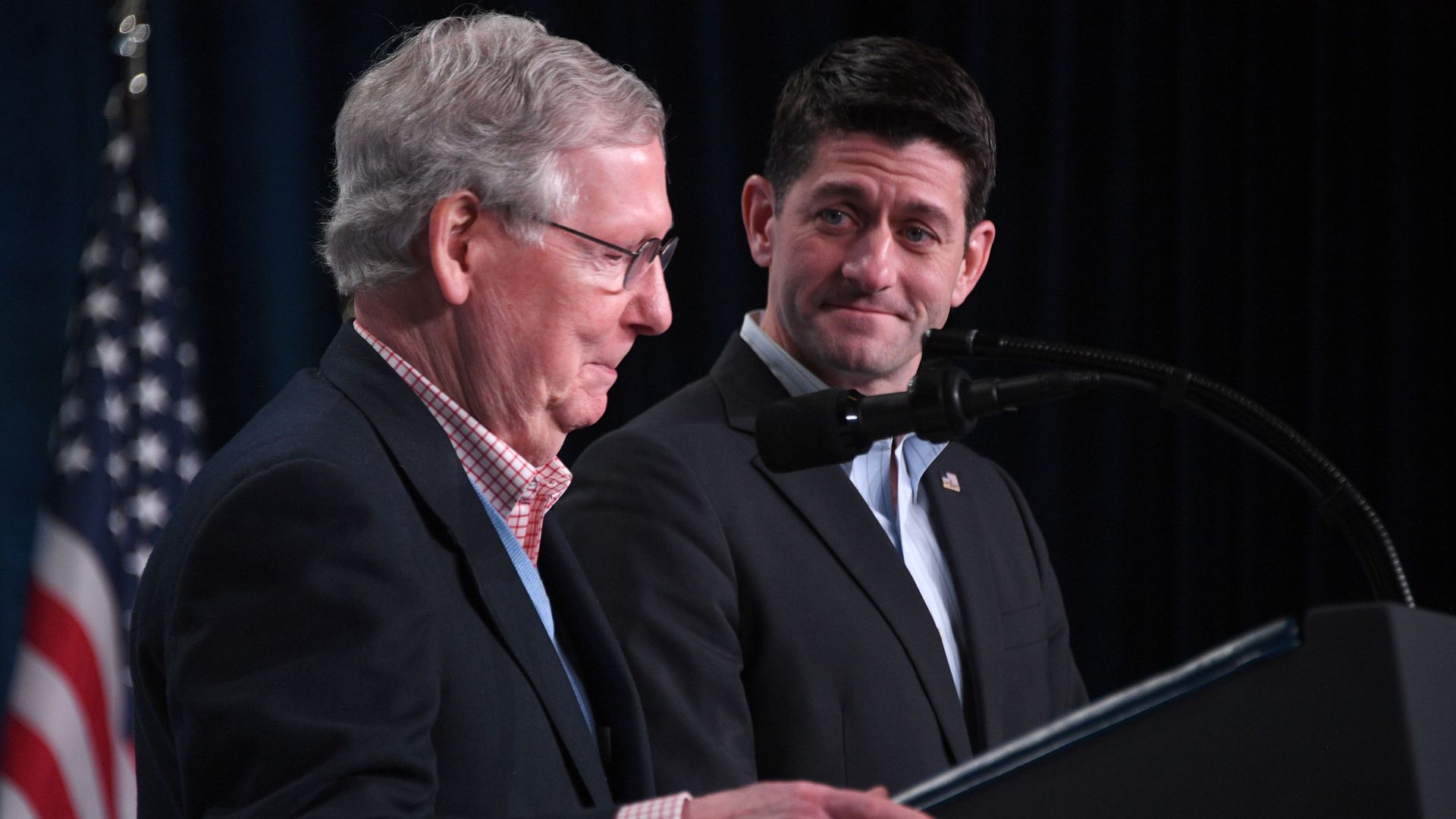 House and Senate Republicans are increasingly open to the idea of a program that would pump billions of dollars into insurance markets to help stabilize the Affordable Care Act's exchanges. But they'll need to reconcile big differences over how much to spend and how much to leave up to states.
Our thought bubble: Generally, experts are saying the more reinsurance money, the better — if Congress is serious about bringing down premiums in the individual market. But the House bill includes enough state flexibility that this money could end up being used inefficiently, some experts warn.
The Senate bill, sponsored by Sens. Susan Collins and Bill Nelson, would essentially expedite the waiver process already in place to create a state reinsurance program. This would help offset the cost of expensive patients.
As introduced, the bill would provide states roughly $5 billion over two years, though Collins has since said she wants to bump the total up to $10.5 billion.
As law professor and ACA supporter Tim Jost pointed out to me, it also passes savings from reduced premium subsidies through to states — thereby enhancing the available funding.
Importantly, this bill would require states to opt in to a reinsurance program.
The House bill is sponsored by Rep. Ryan Costello and has recently gained some high-profile co-sponsors, like Rep. Cathy McMorris Rodgers.
It would provide $10 billion a year for three years, a substantially larger amount than Collins-Nelson. It also would temporarily fund the ACA's cost-sharing reduction payments.
States could use this money for a variety of methods intended to reduce premiums — not just reinsurance.
If a state didn't opt into using the money, the funding allocated to that state will be used to set up a reinsurance program by default.
What they're saying:
The fact that the Senate bill relies on states to set up their own programs could be problematic. "Relying on states to develop waivers and their own reinsurance programs or invisible high-risk pools would slow things down and likely result in some parts of the country not getting premium relief," said Larry Levitt of the Kaiser Family Foundation.
Levitt said using the ACA's reinsurance program could be more efficient, just because the structure already exists.
Chris Condeluci, a former GOP Senate aide, said that doing reinsurance through a waiver process could result in states requesting other marketplace changes as well, which would be beneficial.
Yes, but:
Health lawyer Nick Bagley warned about the House bill, "if the exchanges aren't working, throwing more money at them will ease some of the pain, but it doesn't actually address any of the underlying problems."
"Some states would likely get creative with the federal money, and not necessarily use it to reduce premiums," Levitt said.
The bottom line: No expert I've spoken with really thinks Collins-Nelson is enough money to stabilize the marketplace after the repeal of the individual mandate. The question is how much money is appropriate, and what other stabilization measures should accompany funding.
Clarification: This story has been updated to note that Collins is now pursuing more reinsurance funding than her bill initially provided for.
Go deeper