At least 90 migrants believed to have drowned off coast of Libya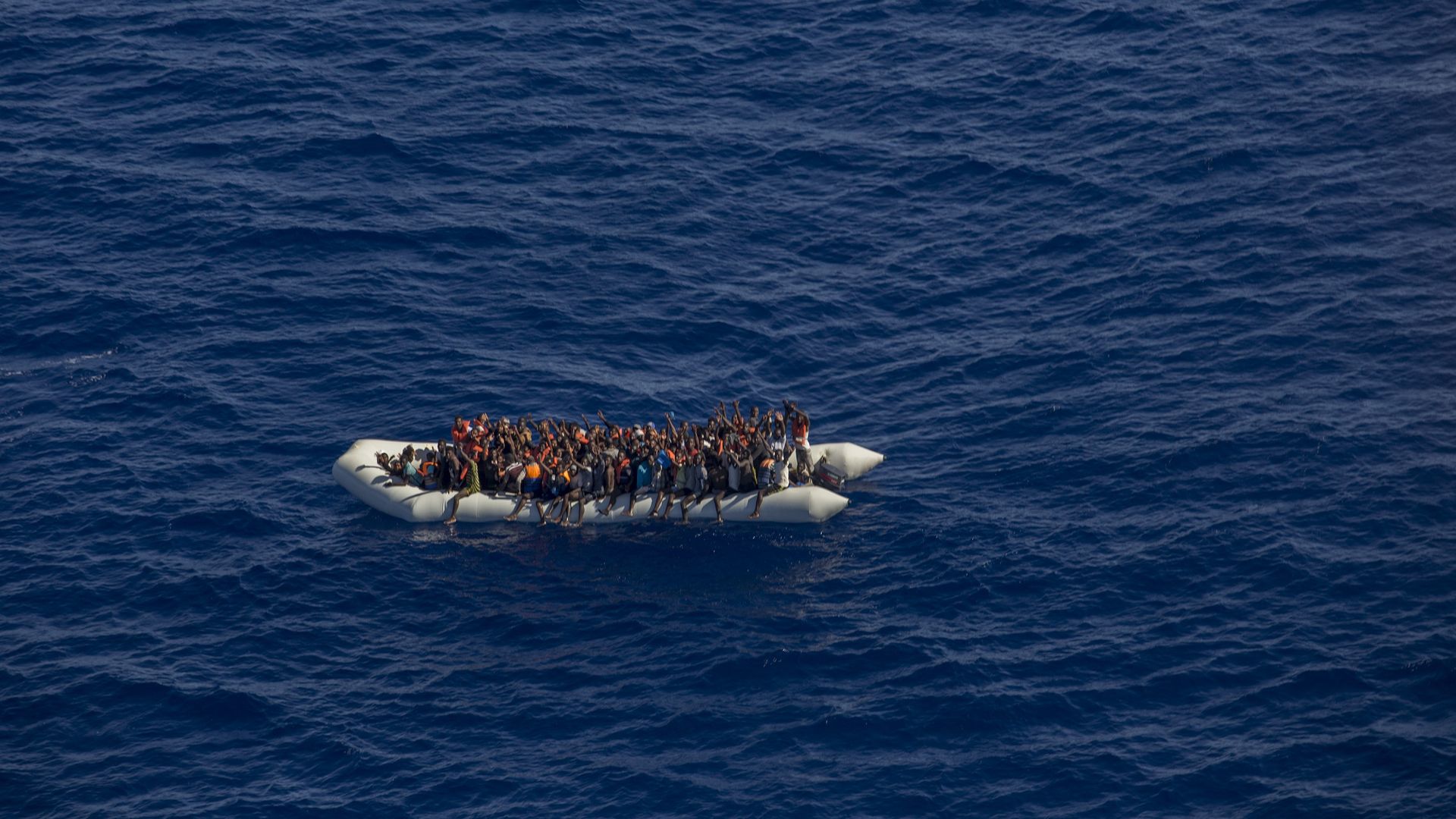 At least 90 migrants are believed to have drowned off the coast of Libya after their boat capsized this morning, reports the International Organization for Migration. Ten bodies washed ashore near the Libyan town of Zuwara, while two survivors swam safely to land and one was rescued by a fishing boat, according to spokeswoman Olivia Headon.
Why it matters: About 6,624 migrants crossed the Mediterranean last month, a 10% increase from January 2017. At least 3,000 migrants have drowned each year dating back to 2014, according to the Missing Migrants Project.
Go deeper