Updated Feb 1, 2018 -

World
Poll: Most Americans believe Trump should speak to Mueller under oath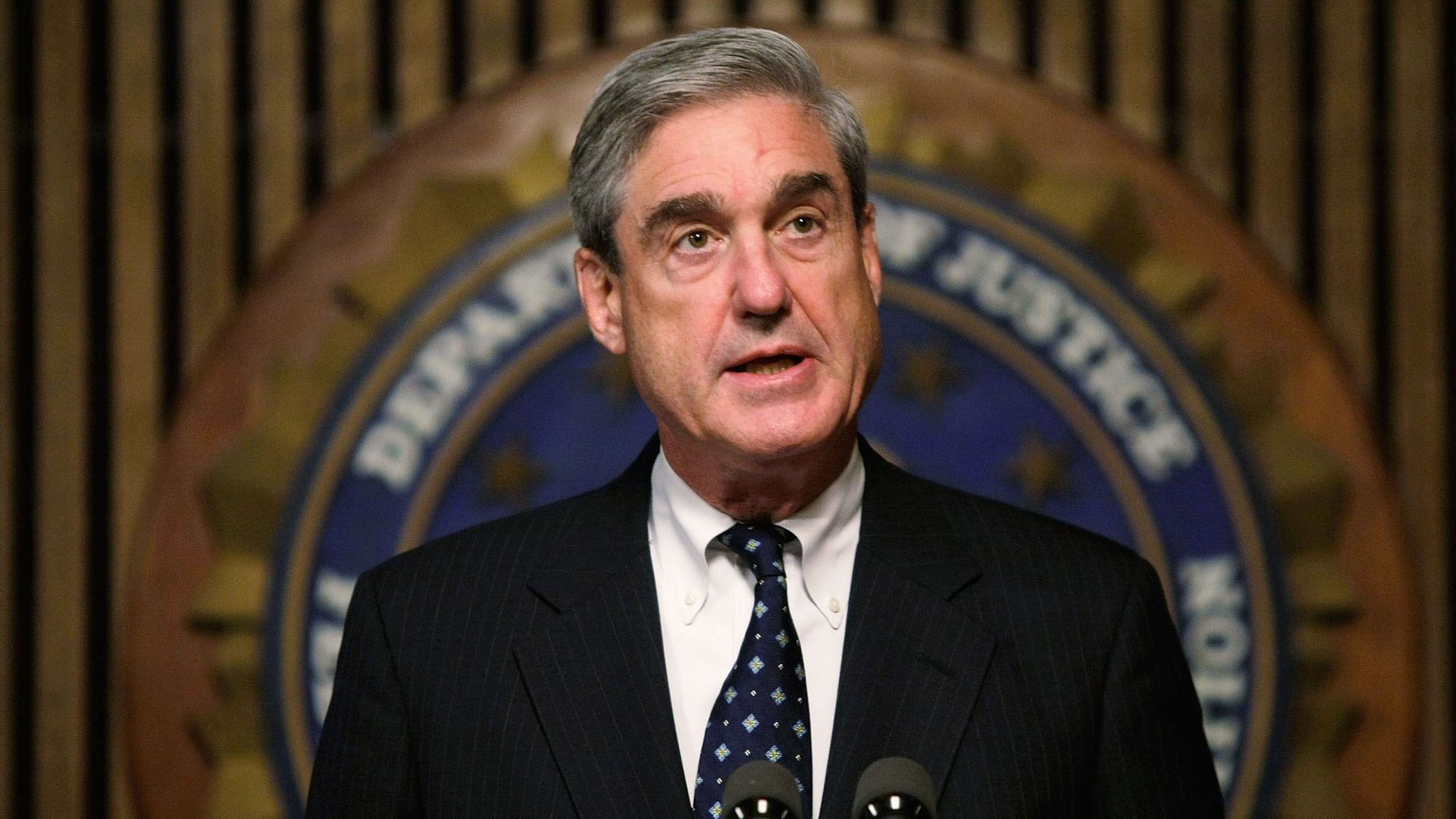 A majority of Americans (71%) believe that President Donald Trump should agree to be interviewed by Special Counsel Robert Mueller, according to a new poll from Monmouth University. If he does, 82% of Americans believe he should do so oath, including 93% of Democrats, 85% of independents and 67% of Republicans.
Why it matters: Trump told reporters last week that he would be willing to speak to Mueller under oath, a claim that White House lawyer Ty Cobb later walked back. Sources close to the president later told Axios' Jonathan Swan they think Trump would be unable to avoid perjuring himself.
By the numbers:
58% of respondents believe reports of Trump trying to fire Mueller last June are true, while just 27% say they are not.
If Trump did try to fire Mueller, 41% of Americans believe this amounts to an attempt to obstruct justice, while 44% say it is less serious than that.
62% support requiring a approval by panel of federal judges before any special counsel could be fired by the president or attorney general.
Methodology: This poll was conducted by the Monmouth University Polling Institute from January 28 to 30, 2018, with a national random sample of 806 adults age 18 and older.
Go deeper