The plot twist in "FBI v. POTUS"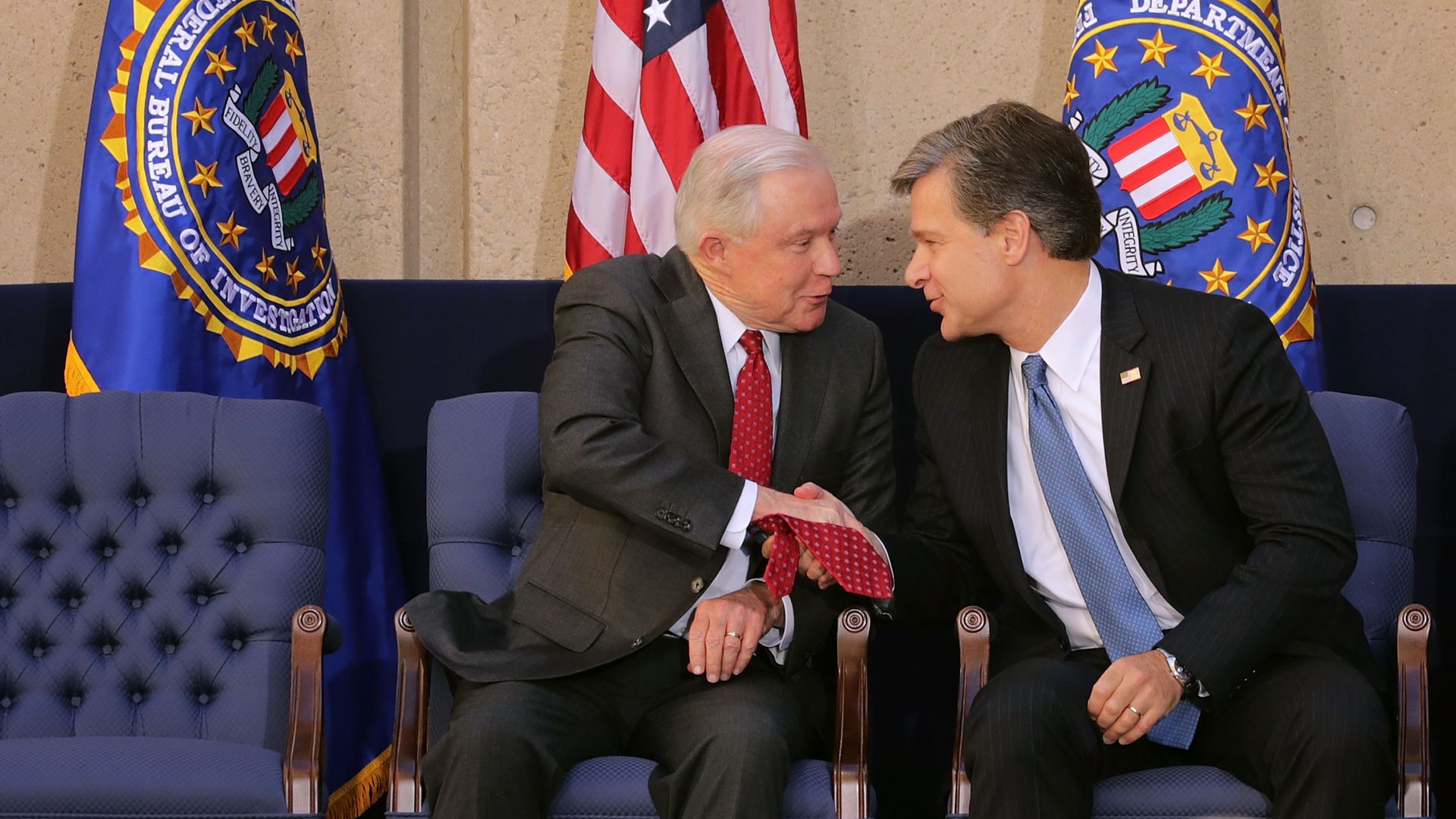 There's been a massive plot twist in "FBI v. POTUS," as Rep. Adam Schiff of California, the top Democrat on the House intelligence committee, tweeted at 10 p.m.:
"Discovered late tonight that [Intelligence Committee] Chairman [Devin] Nunes [R-Calif.] made material changes to the memo he sent to White House – changes not approved by the Committee. White House therefore reviewing a document the Committee has not approved for release."
A Nunes statement says there were only "minor edits to the memo, including grammatical fixes and two edits requested by the FBI and by the Minority themselves."
We had been told that President Trump was set to release the memo as soon as today:
Staff had viewed it as virtually a done deal.
An administration source close to the situation: "The president has been really, really adamant about wanting this to come out ... He wants it out. Full stop."
But we're hearing rumblings that there could be an 11th-hour extenuating circumstance, perhaps related to Schiff's tweet.
Be smart: The stunning FBI statement that we told you about in Axios PM — expressing "grave concerns" about the memo, after Trump had said "100 percent" he wanted it released — sounds like the result of an internal battle royal.
The big picture: You have Republicans using a power never before utilized to release a highly disputed memo that caused the FBI to take the extraordinary step of warning of grave consequence if made public. Another day, another uncharted territory. 
P.S. "Mueller Zeros In on Story Put Together About Trump Tower Meeting" — N.Y. Times front-pager:
Mark Corallo, a former member of Trump's legal team, "is planning to tell Mr. Mueller about a previously undisclosed conference call with Mr. Trump and Hope Hicks, the White House communications director."
"Corallo planned to tell investigators that Ms. Hicks said during the call that emails written by Donald Trump Jr. before the Trump Tower meeting ... 'will never get out.'"
Go deeper