Apple earnings top estimates, but outlook disappoints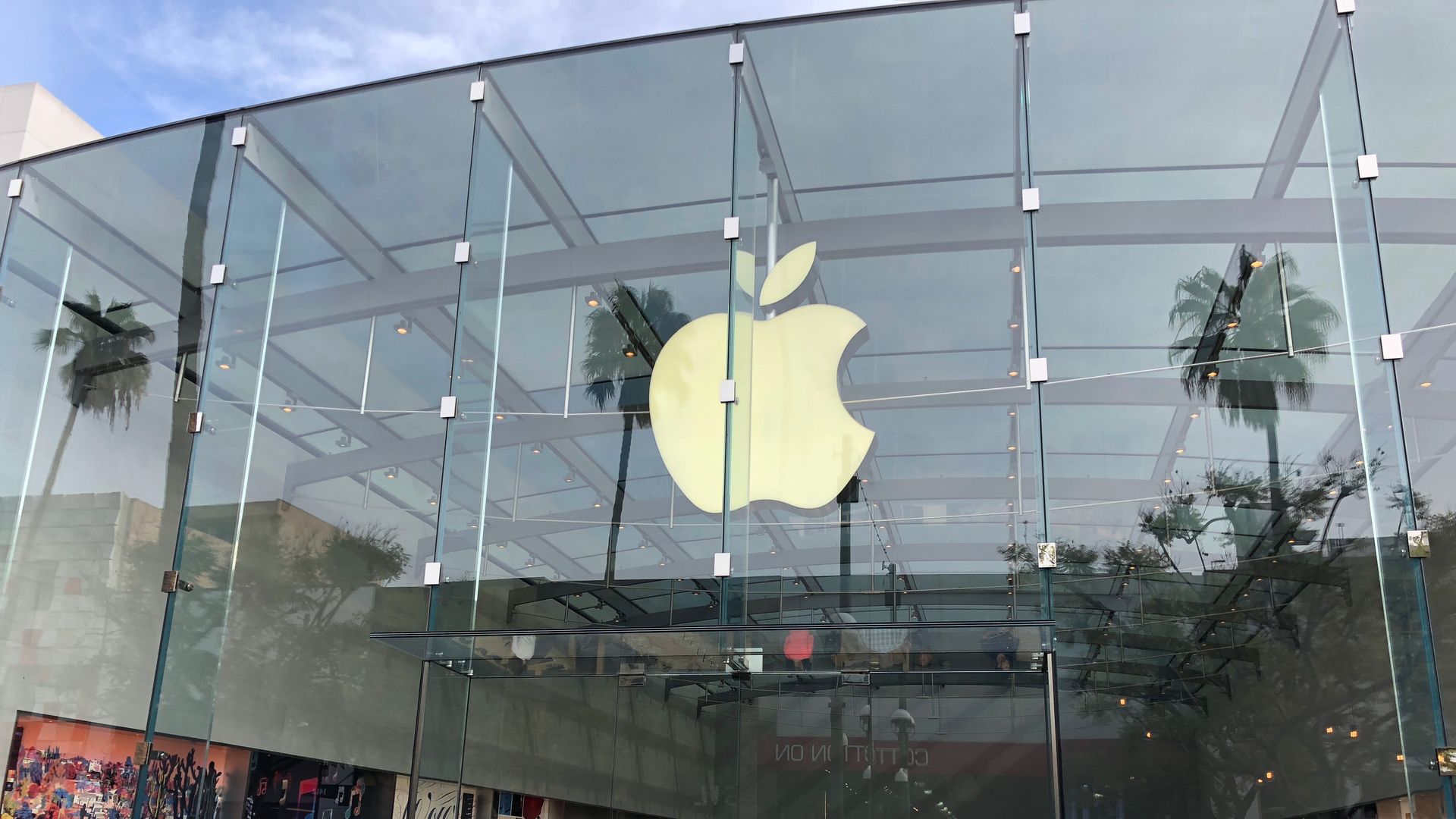 Buoyed by the release of the iPhone X, Apple reported record quarterly revenue and per-share earnings, but its outlook for the current quarter was less than some analysts had been forecasting. Plus, iPhone unit sales fell short of expectations, dropping slightly from a year ago.
Why it matters: Apple watchers have been looking for signs on whether the iPhone X would lead to a typical upgrade cycle or to a greater-than-usual "super cycle."
The company reported per-share earnings of $3.89, on revenue of $88.3 billion, up 13% from the prior year. Analysts were expecting Apple to report per-share earnings of $3.82 on revenue of $86.3 billion, per Zacks.
For the current quarter, Apple said to expect revenue of between $60 billion and $62 billion. Analysts had been looking for Apple to turn in closer to $65 billion.
Shares were up slightly in after-hours trading after earlier trading down more than 1%.
iPhone sales disappoint: Apple sold 77.3 million iPhones, down 1% from a year ago. Revenue from iPhones was up 13% from the prior year on the back of the iPhone X. The higher-priced model helped Apple grow the average selling price of the iPhone to nearly $800 — up roughly $100 from a year ago.
"iPhone X surpassed our expectations and has been our top-selling iPhone every week since it shipped in November," CEO Tim Cook said in a statement.
As for other product areas:
Apple sold 13.1 million iPads, up 1%, while iPad revenue was up 6%
Apple sold 5.1 million Macs, down 5% from the prior year
Services revenue rose 18% to nearly $8.5 billion
Apple Watch had its best quarter ever
Wearables, including watches, AirPods and Beats headphones, were up 70 percent from a year ago, helping the "other products" revenue top $5 billion for the first time.
From a geographic perspective, Apple saw revenue up double digits in all regions, including greater China, where the company had been struggling until recently. In emerging markets outside China, revenue was up 25%, CFO Luca Maestri said on a conference call.
Update: On the conference call with analysts, CEO Tim Cook noted:
Apple now has 240 million subscribers to iCloud, Apple Music and other subscription services up 30 million from the prior quarter.
Apple Pay now accepted at nearly half of U.S. retail locations.
Apple Pay is expanding to Brazil "in the coming months."
More than 2,000 ARKit apps are now in the store.
Cook said Apple has the "best lineups of products and services we've ever had" and teased a new initiative to show how business can be a force for good.
Go deeper