The big questions surrounding the Nunes memo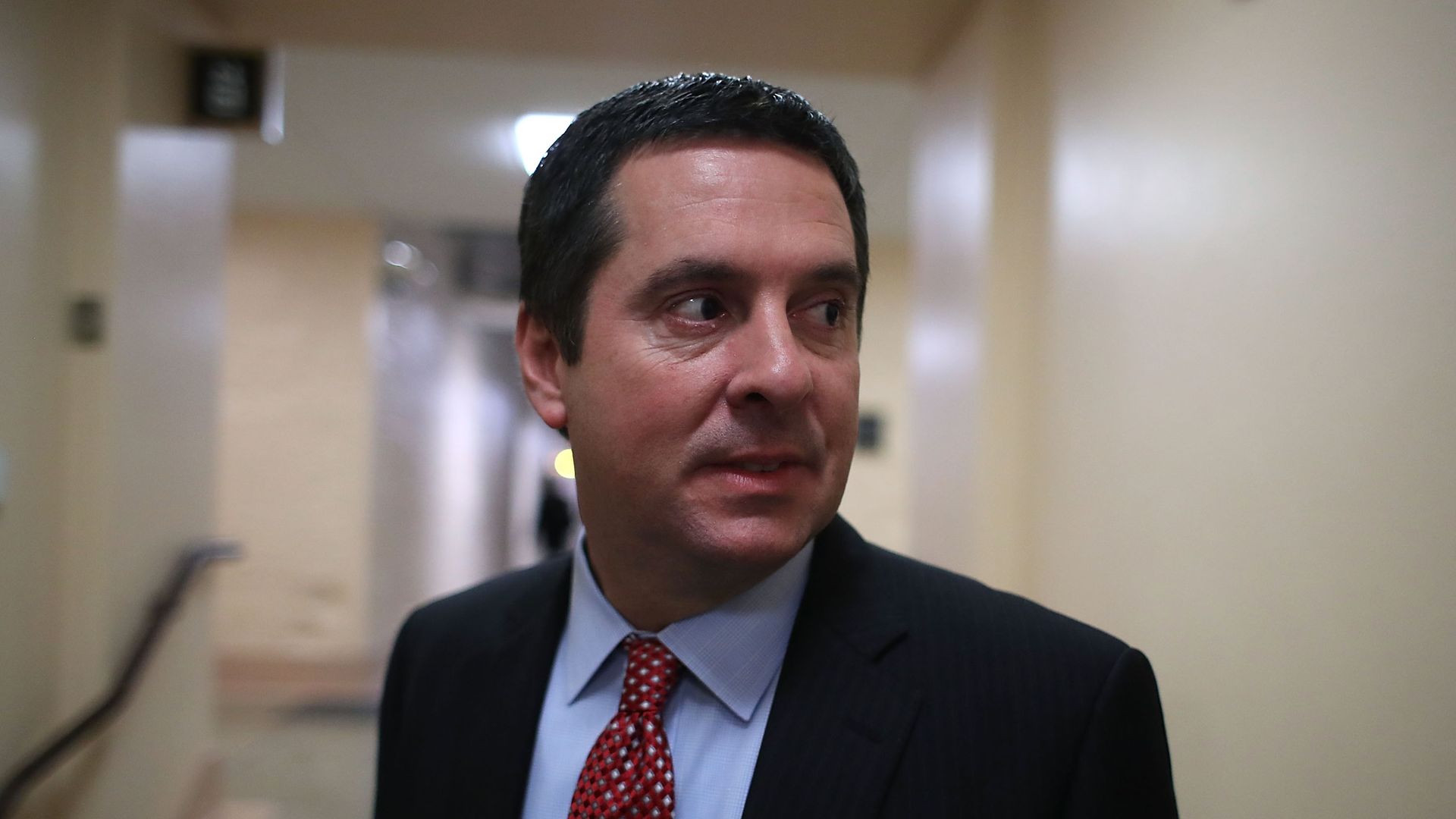 President Trump's Chief of Staff, Gen. John Kelly, said Wednesday that the White House plans to authorize the release of a controversial House Intelligence Committee memo "pretty quick." But the FBI shared a public statement expressing "grave concerns" about the memo's accuracy, and its impending release.
Why it matters: Republicans are anxious for the memo to become public, and have hinted that its release could be explosive. But Democrats and the FBI claim it's a highly flawed document that will just fuel the polarization surrounding the Russia probe.
What is it?
It's a four-page document written by GOP Rep. Devin Nunes — chairman of the House Intelligence Committee — containing classified information and alleging abuses by the FBI and the Justice Department. Democrats on the committee wrote their own memo countering some of the claims in the Nunes document, but that memo is not being released.
What's in it?
The memo includes the allegation that the FBI used the Trump-Russia dossier to obtain FISA wiretaps against American citizens — and claims that Special Counsel Robert Mueller's investigation is based entirely on the dossier. In a statement, the FBI said, "We have grave concerns about material omissions of fact that fundamentally impact the memo's accuracy." And committee ranking member Rep. Adam Schiff, a Democrat, said, "This is not about the facts. This is about a misleading narrative that the chairman wants to put out to undermine the FBI and Robert Mueller" at an Axios event Wednesday.
Where things stand
Associate Attorney General Stephen Boyd sent a letter to the committee last Thursday, saying it would be "extraordinarily reckless" to release the memo — a move that drew Trump's ire.
Republicans on the intelligence committee voted along party lines to release the memo on Monday. They also voted not to release the Democrats' memo.
The FBI expressed concerns over the memo's release in a rare public statement.
Trump makes the call on declassifying on the memo, and he intends to do so. A senior administration official told reporters he "doubts" there will be any redactions. "It's in Congress' hands after that," he said.
Go deeper