Trump's State of the Union ratings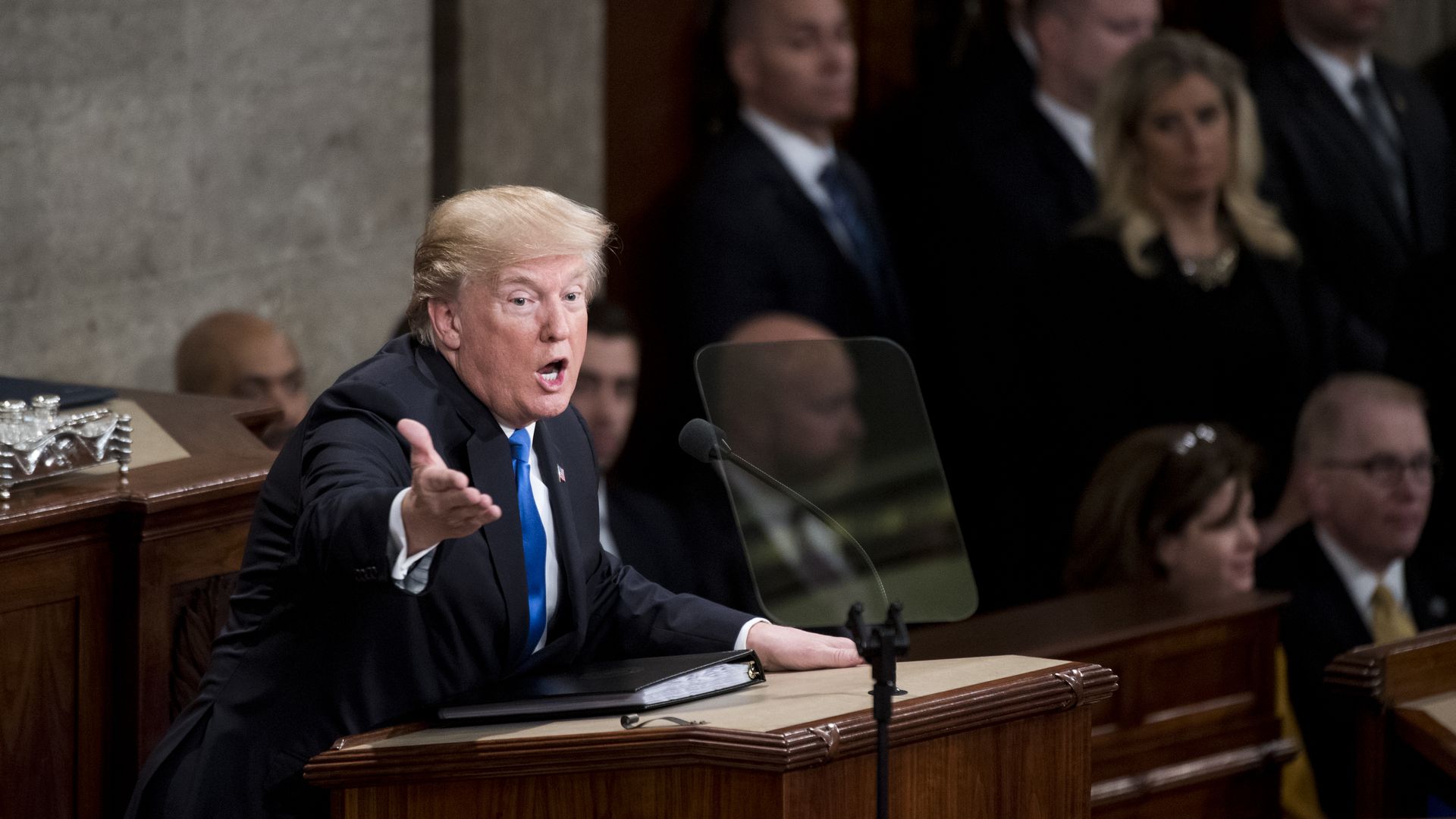 Roughly 45.6 million viewers across broadcast and cable, compared to 48 million who watched President Obama's first State of the Union address in 2010. 11.5 million of Trump's viewers watched on Fox News, per Variety.
Why it matters: The TV landscape has changed dramatically since Obama's speech in 2010. The Consumer Technology Association, for example, estimates that the number of people that watch free and paid streaming video in the United States is greater than Pay TV, meaning these ratings likely don't count for several million people who watched the speech on streaming platforms and social media. Pew Research Center also estimates that roughly 60% of U.S. adults in U.S. primarily use online streaming to watch TV.
According to Nielsen, the 2018 State of the Union was the number one most social program on Jan. 30, 2018.
There were 21 million total interactions across Facebook, Instagram and Twitter about the State of the Union 2018.
Of the 21 million total interactions measured, 41% occurred on Facebook, 7% occurred on Instagram and 52% occurred on Twitter.
By the numbers, per Variety:
"7.1 million viewers on NBC, 7 million on CBS, 5.4 million on ABC, and 3.6 million on Fox for a combined 23.1 million viewers."
Fox News was 11.5 million.
CNN had 3.1 million.
MSNBC had 2.7 million.
Telemundo had 1.4 million.
Telemundo had 1.4 million
Go deeper