Trump's requests for loyalty from the Justice Department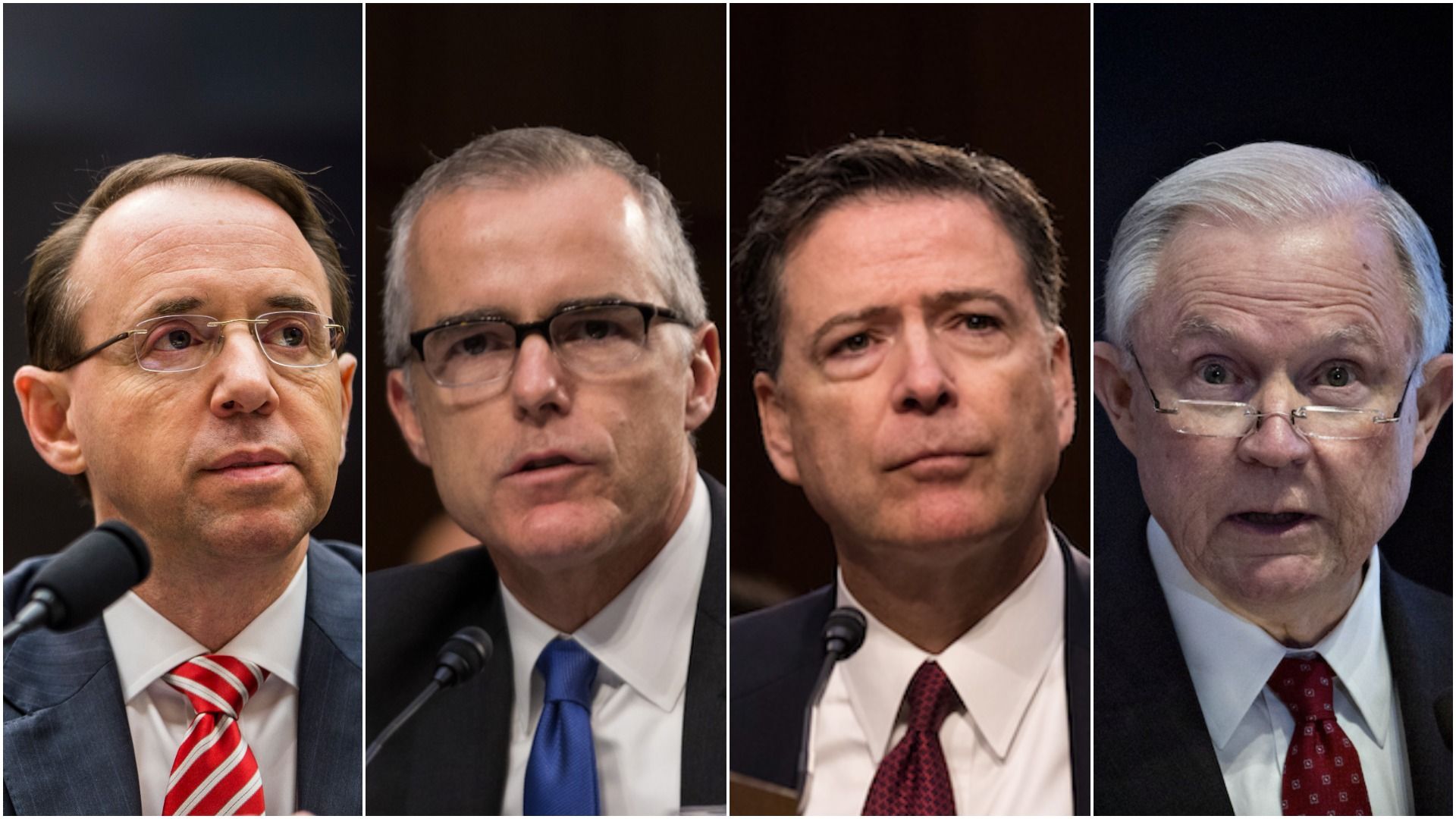 President Trump asked Deputy Attorney General Rod Rosenstein if he was "on my team" during a December meeting at the White House, CNN reports. Rosenstein was visiting Trump for "support in fighting off document demands from House Intelligence Chairman Devin Nunes," per CNN.
Why it matters: It's the fourth report of Trump demanding loyalty from a Justice Department official.
Trump summoned then-FBI Director James Comey to the White House for a private dinner in January 2017 and said, per Comey, "I need loyalty, I expect loyalty."
Trump asked then-Acting FBI Director Andrew McCabe who he voted for in 2016 in an Oval Office meeting that took place shortly after Comey was fired, and McCabe reportedly found the conversation "disturbing."
Trump directed White House Counsel Don McGahn to lobby Attorney General Jeff Sessions not to recuse himself from the Russia probe. When Sessions went ahead with the recusal, Trump reportedly erupted in anger and said he needed Sessions to protect him.
Go deeper