Bipartisan senators warn of Russian interference in Mexican election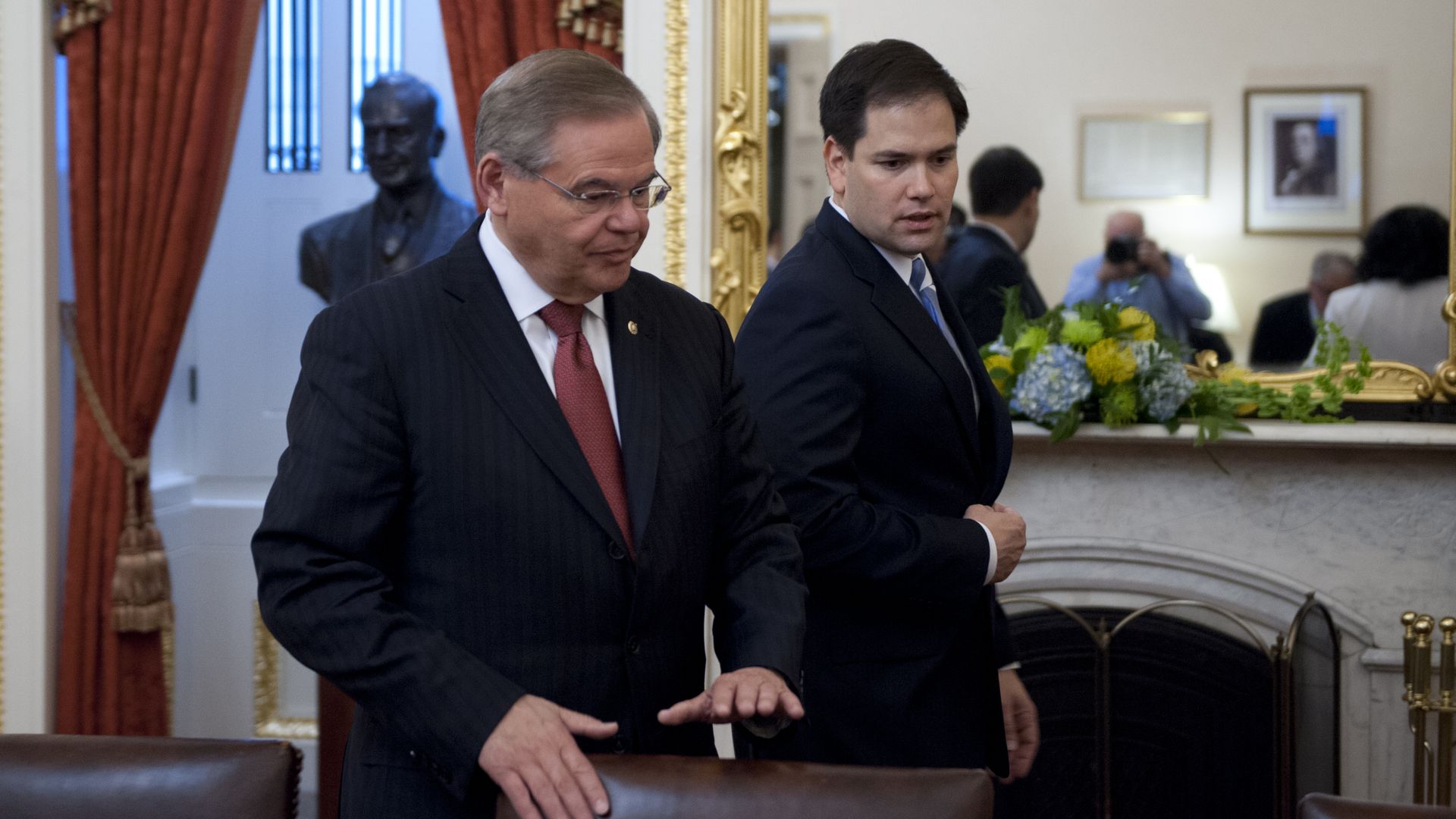 Sens. Marco Rubio (R-FL) and Bob Menendez (D-NJ) urged Secretary of State Rex Tillerson to raise the issue of potential Russian interference in upcoming Latin American elections — including July's presidential election in Mexico — during a trip to the region this week, per CBS News. The bipartisan legislators want to encourage Western Hemisphere allies to count on funding assistance from the United States to bolster the security of their democratic processes.
Why it matters: The senators argue that electoral systems in developing countries are less advanced than those here in the U.S., leaving them more vulnerable to foreign hacking and manipulation by hostile actors.
Quotes from Rubio and Menendez's letter to Tillerson:
"We are increasingly concerned about growing efforts to undermine these hard-fought and widely supported advances, particularly those emanating from outside the region."
"Weak electoral systems can be easily exploited and manipulated by malicious actors like Russia. As such, we believe it is critical that USAID continue to play an active role in providing technical assistance, education and training to support countries' efforts to strengthen electoral systems."
Go deeper