Facebook beats on earnings but says less time being spent on platform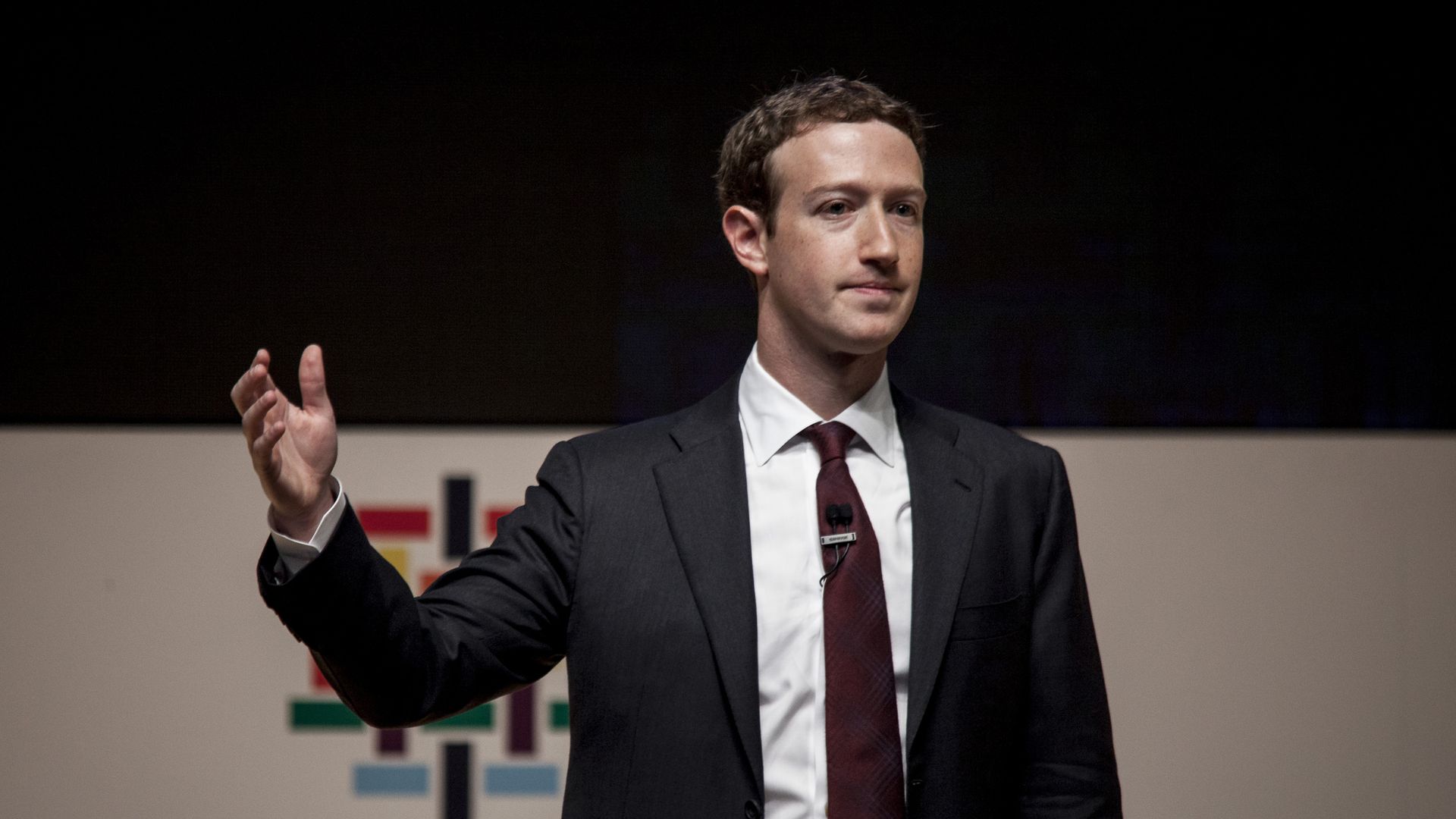 The company posted $12.97 billion in revenue and $2.21 earnings per share (before factoring a deduction from the tax bill), compared to $12.55 billion in revenue and $1.95 earnings per share expected, per Yahoo Finance. User growth slowed, but was still up 14% year-over-year.
Why it matters: The tech giant grew its revenue to nearly $13 billion — an all-time-high — despite slowed ad load due News Feed saturation and election meddling drama last quarter. Facebook's profit was affected by tax changes, which likely caused initial unrest on Wall Street. Facebook stock was down briefly before the company's earnings call.
Time spent on Facebook has decreased. Facebook says this is a result of strategic changes to its News Feed to promote more meaningful engagement.
Facebook's daily active user count fell in North America for the first time ever from 185 million DAUs in Q4 to 184 million DAUs in Q1.
User growth overall slowed compared to previous quarters. but was up 14% YOY overall in both the daily and monthly active user categories.
North America is by far Facebook's most lucrative ad market. Users in North America drive $26.76 revenue per user compared to $6.18 elsewhere around the world. Facebook's CFO David Wehner says the company doesn't see this as an ongoing trend.
Mobile ad revenue continues to become a larger part of Facebook's total ad revenue:
Facebook mobile ad revenue in 2011: 0%
Facebook mobile ad revenue in 2017: 89%
News Feed saturation and algorithm changes continue to impact Facebook's ad inventory.
Ad impressions served YOY in Q4 2017: 4% increase
Ad impressions served YOY in Q3 2017: 10% increase
* Includes both Feeds on Facebook and Instagram.
Facebook COO Cheryl Sandberg says ads with stories on Instagram were a small but growing part of Facebook's revenue.
Whatsapp continues to explode:
The app now has 1.5 billion monthly active users, sending more than than 60 billion messages per day.
A focus on messaging between users and businesses prompted the creation of the Whatsapp Business app.
Go deeper