Susan Collins: "The president is the president"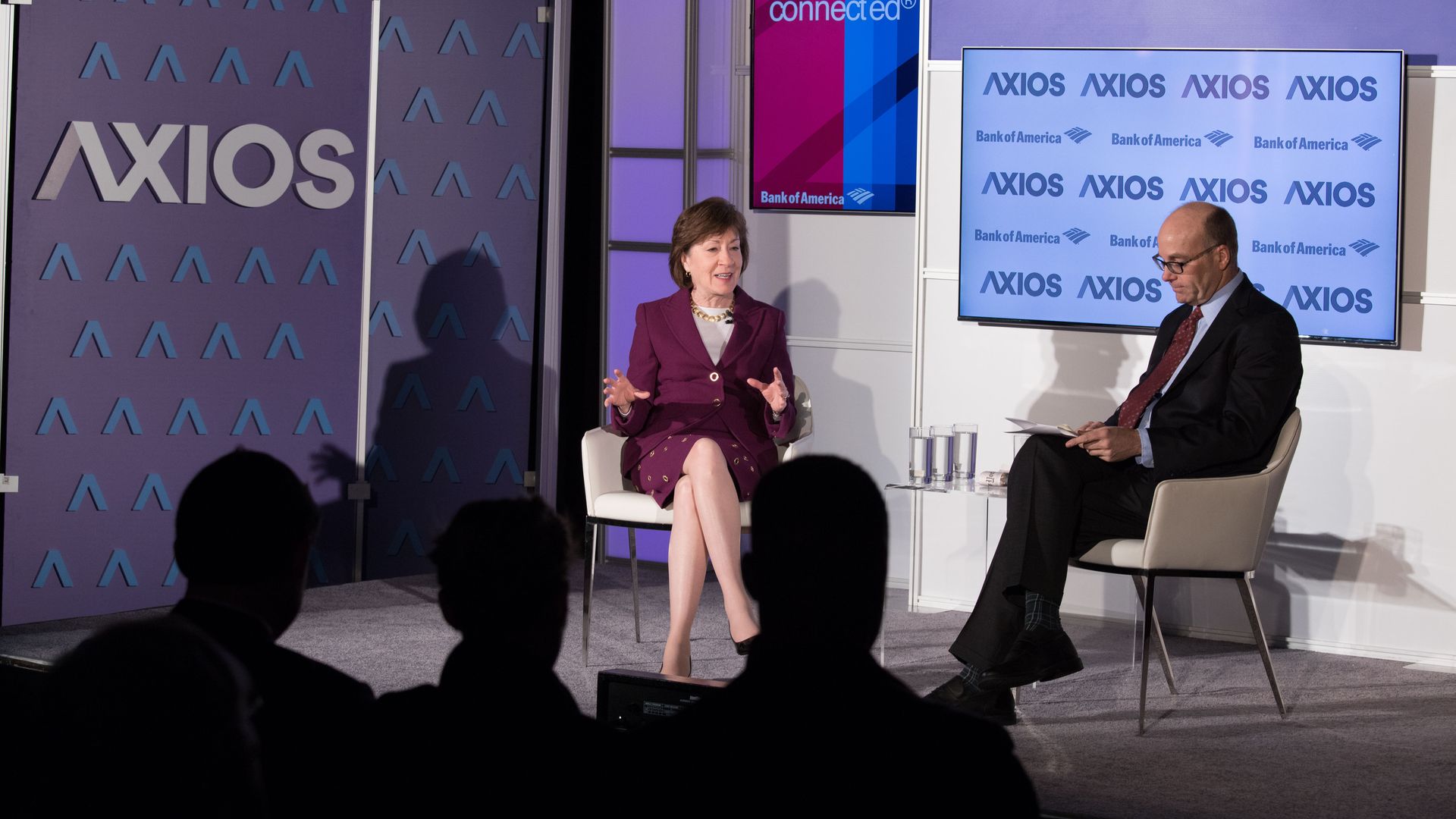 "The president is the president. And I accept that... He was not my choice for the Republican candidate, but I respect the fact that he is the president and I work with him."
— Sen. Susan Collins to Axios' Mike Allen Wednesday
Why it matters:  Collins has had a rough relationship with President Trump, despite being from the same party and representing a "Trump country" state. She said that Trump has grown in office and has changed his position on a few issues, but added, "I don't think his personality has changed, I still think he tends to react too rapidly."
Highlights:
The talking stick: Collins said that the bipartisan group of around 26 Senators she held meetings with during the shutdown, which originally including Girl Scout cookies, Dunkin' Donuts coffee and the infamous talking stick, continues to meet. She said, "to me it's very encouraging that there is that large a number of Senators who are willing to make government work again and that's what we really need."
The State of the Union Address: "It was a fascinating evening,  I kept thinking that the President's speech was so eclectic … He covered a lot of territory. You couldn't pigeon hole the speech. It was neither liberal nor a conservative speech."  
Her interactions with Trump: "He tends to be very gracious and tends to listen and will say 'now that sounds reasonable.' Now sometimes, when he talks to his staff he changes his mind over what is reasonable ... I found that he has listened to me on some issues."
On #MeToo: Collins praised legislation that she said is on its way to President Trump's desk. She said it sets new requirements for reporting sexual harassment and abuse in amateur sports — inspired by the revelations of U.S. Olympic gymnasts.
Go deeper