Theresa May's premiership could be in trouble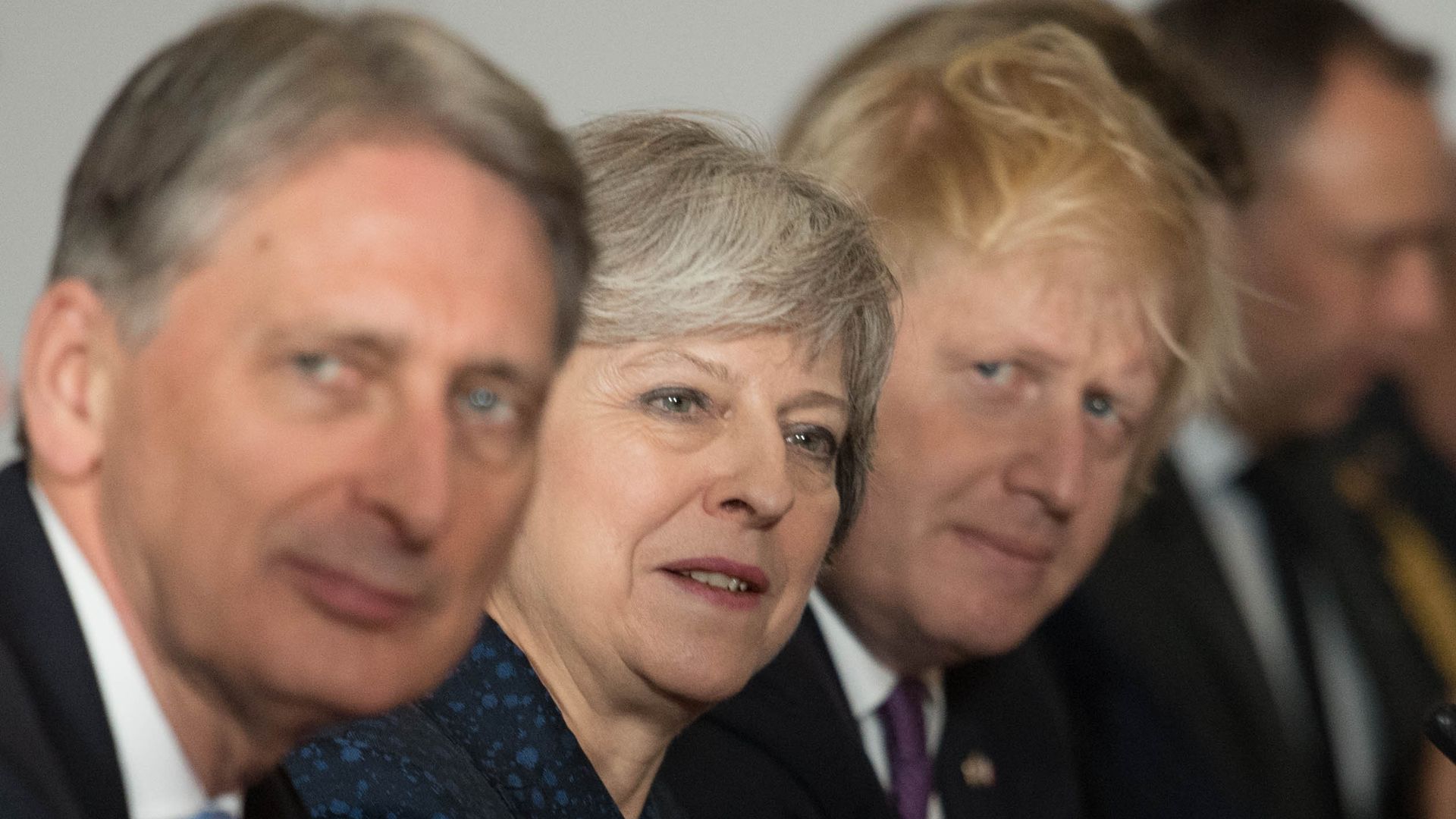 Newsstands in the U.K. are once again filled with headlines casting doubt on Theresa May's ability to stay on as prime minister. In large font on the front of today's Times of London: "May Faces Growing Calls to Quit." Today's Telegraph featured letters from readers striking a similar theme: it's time for May to step aside.
The latest: An internal U.K. government analysis leaked to BuzzFeed News anticipates a substantial economic hit for nearly all industries under each modeled Brexit scenario. That gives political ammunition to members of May's Conservative Party who hope for a "soft" Brexit. But May has been under fire in recent weeks from pro-Brexit Conservatives who believe her approach is already too soft.
Downing Street moved quickly to downplay the report with a top Brexit minister telling the BBC that the document is a "preliminary attempt" that was "not anywhere near being approved by ministers."
May has also faced criticism over a botched cabinet reshuffle earlier this month that saw two ministers refuse to be moved to new positions, and the latest leak will likely further harm May's relationship with pro-Brexit members of Parliament. Their unhappiness with her "policymaking by tortoise" had already led to sustained reports over the past week that her premiership is in danger.
The Guardian: "frustration with her [lackluster] performance, botched reshuffle and shifting Brexit strategy has caused talk of deposing her to resurface," which could cause the Conservative Party to trigger a leadership election after a bad result in local elections in May.
The Sun reported that only eight more Conservative dissenters were needed to trigger a vote of no confidence against May.
The Telegraph spoke with pro-Brexit Conservative MPs who said that Chancellor Philip Hammond's statements seemingly in support of a softer Brexit during Davos could launch a coup against May.
May dodged questions about her future during a Bloomberg interview at Davos, discussing instead her "real vision for the economy of the future":
Yes, but: It's worth noting that a YouGov poll from this week still shows a plurality of the British public supporting May remaining as prime minister — but the numbers are close with 41% saying she should stay and 34% calling on her to stand down.
There's also no obvious candidate to replace her in a bitterly divided party. One senior Conservative told the Times: "There is no one defending her but no plot to oust her. It's the worst of all worlds."
Go deeper