Cow vigilantism spikes in Modi's India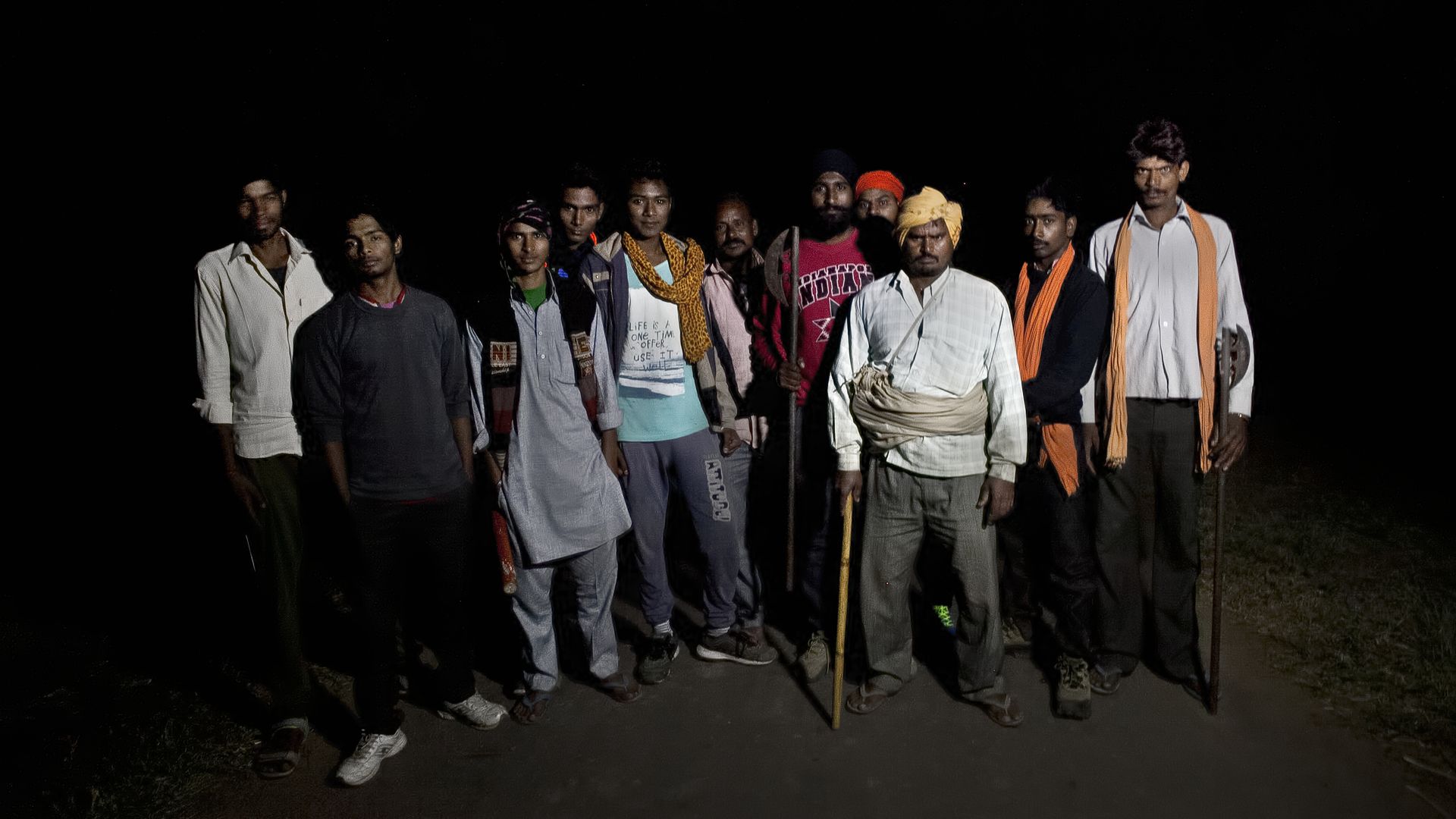 Extremist Hindu groups carried out a record number of cow-related hate crimes in 2017, and India's Supreme Court has now issued contempt notices to three states — Rajasthan, Haryana and Uttar Pradesh — for failing to prevent cow vigilantism, the Times of India reports.
Bands of vigilantes have attacked and even killed dozens of cattle traders, many of whom are Muslim.
The backdrop: Hindus consider the cow to be a sacred animal, and in May 2017 Prime Minister Narendra Modi issued a nationwide ban on the sale of cattle for slaughter. While the ban was lifted by the Supreme Court just two months later, the signal of support from the ruling BJP energized extremist Hindu groups.
Cow vigilantism
Cow protection is not new to India, argues scholar Radha Sarkar, but the ascendance of the BJP has empowered vigilante groups to carry out mob attacks at an unprecedented frequency.
Often armed, these "gau rakshaks" — or "cow protectors" — patrol highways and country roads hunting for cattle smugglers. Some charge violators fees in exchange for safe passage, while the less fortunate have been subjected to harassment, beatings and even lynchings from the vigilante gangs.
Per Reuters, the cows that are seized from Muslim traders are then often given to Hindus to sell.
By the numbers
IndiaSpend, a non-profit data journalism site, has used media reports to track cow-related hate crimes dating back to 2010:
97% of reported incidents occurred after the BJP came to power in 2014, while 53% occurred in states in which the BJP is the ruling party.
Vigilantes have disproportionately targeted Muslims and Dalits, formerly known as "untouchables" in the Hindu caste system. Out of the 232 victims whose identity was reported in newspapers, 99 were Muslims and 23 were Dalits.
25 of the 29 individuals killed since 2010 were Muslim.
Economic impacts
Fearful of targeting, Indian dairy farmers — who have helped build the world's largest dairy industry, worth $83 billion — have little incentive to grow their herds, per Bloomberg. Some are opting to swap their cows for water buffalo, which have a 25% lower dairy output than the average Indian cow.
The role of the BJP
Formed in 1951 with roots in Hindu nationalism, the right-wing BJP is the world's largest political organization and India's ruling party since 2014.
Individual states controlled by the BJP implemented their own restrictions on cattle trading after Modi's national ban was rolled back. In the western state of Gujarat, the slaughter of cattle is now punishable by life in prison.
Human Rights Watch has called on Indian authorities to investigate and prosecute vigilantes. The BJP, meanwhile, has attempted to distance itself from the violent attacks.

"Criminals have turned cow protection into a business, and have given this noble task a bad name," Modi said in a 2016 speech after a video of a mob attack went viral. Critics, however, have alleged that Modi has selectively condemned attacks on Dalits, but not those on Muslims.
The bottom line: The ongoing attacks underscore growing tensions between Hindus, which make up 80% of the population, and India's religious minorities, amplified by the BJP's nationalist rhetoric.
Go deeper with Bloomberg: India's Sacred Cow Now Threatens an $83 Billion Dairy Industry.
For more stories like this check out axios.com/world and follow us on Twitter @axiosworld
Go deeper