10 undisputed facts behind the Russia probe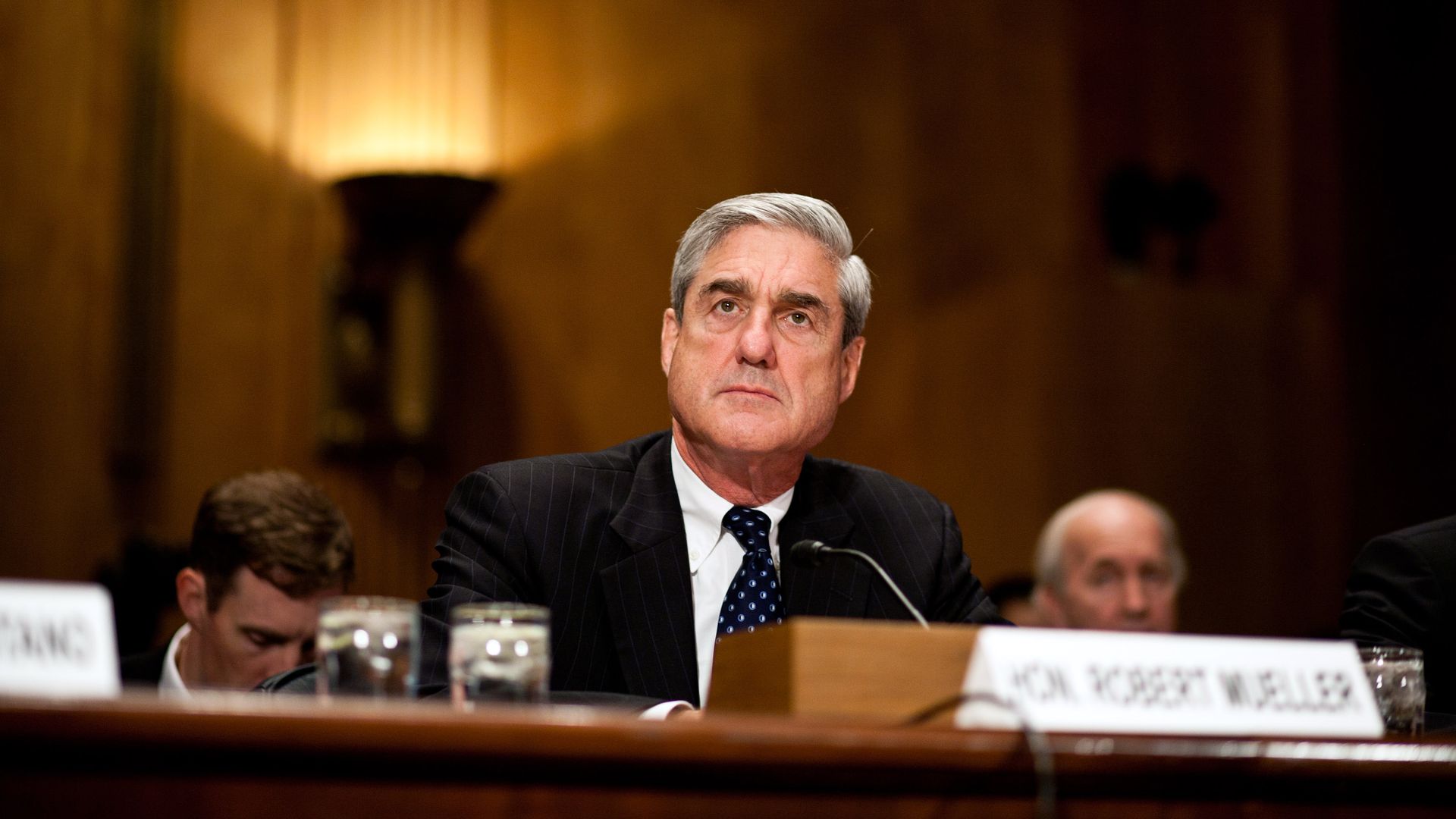 Forget the memo. Fundamentally, President Trump and big chunks of conservative media are arguing that the Russia investigation is unwarranted, tainted and malicious — that the special counsel shouldn't exist.
Why it matters: Take the known knowns — 10 undisputed facts — and the smoke clears considerably.
At the Republican National Convention in Cleveland, the Trump campaign, chaired by Paul Manafort (since indicted), worked behind the scenes to weaken the party platform's anti-Russia stance on Ukraine.
"Trump revealed highly classified information to the Russian foreign minister and ambassador in a White House meeting."
Top Trump campaign officials met at Trump Tower with sketchy Russians who had offered dirt on Hillary Clinton.
On Air Force One, Trump helped his son, Don Jr., prepare a misleading statement about the meeting.
Trump, contradicting what his staff had said earlier, told NBC he fired FBI Director James Comey because of "this Russia thing."
Michael Flynn, later Trump's first national security adviser, talked privately about sanctions with the Russian ambassador during the transition, then denied it to Vice President Pence.
Flynn (who has pleaded guilty to lying to the FBI) failed to disclose payments from Russia-linked entities. Trump has repeatedly defended Flynn.
During the transition, Jared Kushner spoke with the Russian ambassador "about establishing a secret communications channel between the Trump transition team and Moscow."
Attorney General Jeff Sessions, then a U.S. senator, spoke twice to the Russian ambassador, then didn't disclose the contacts during his confirmation hearing.
When Bob Mueller was named special counsel, Republicans widely praised him.
Be smart: No sane person looking at those known knowns would say this is a crazy investigation.
The big picture: Yes, FBI agents have probably said things in texts they shouldn't have. Yes, former FBI Director James Comey was clumsy in his comments about Hillary Clinton. But none of that changes what this investigation is really about.
Go deeper