Timeline: Trump's turbulent relationship with Andrew McCabe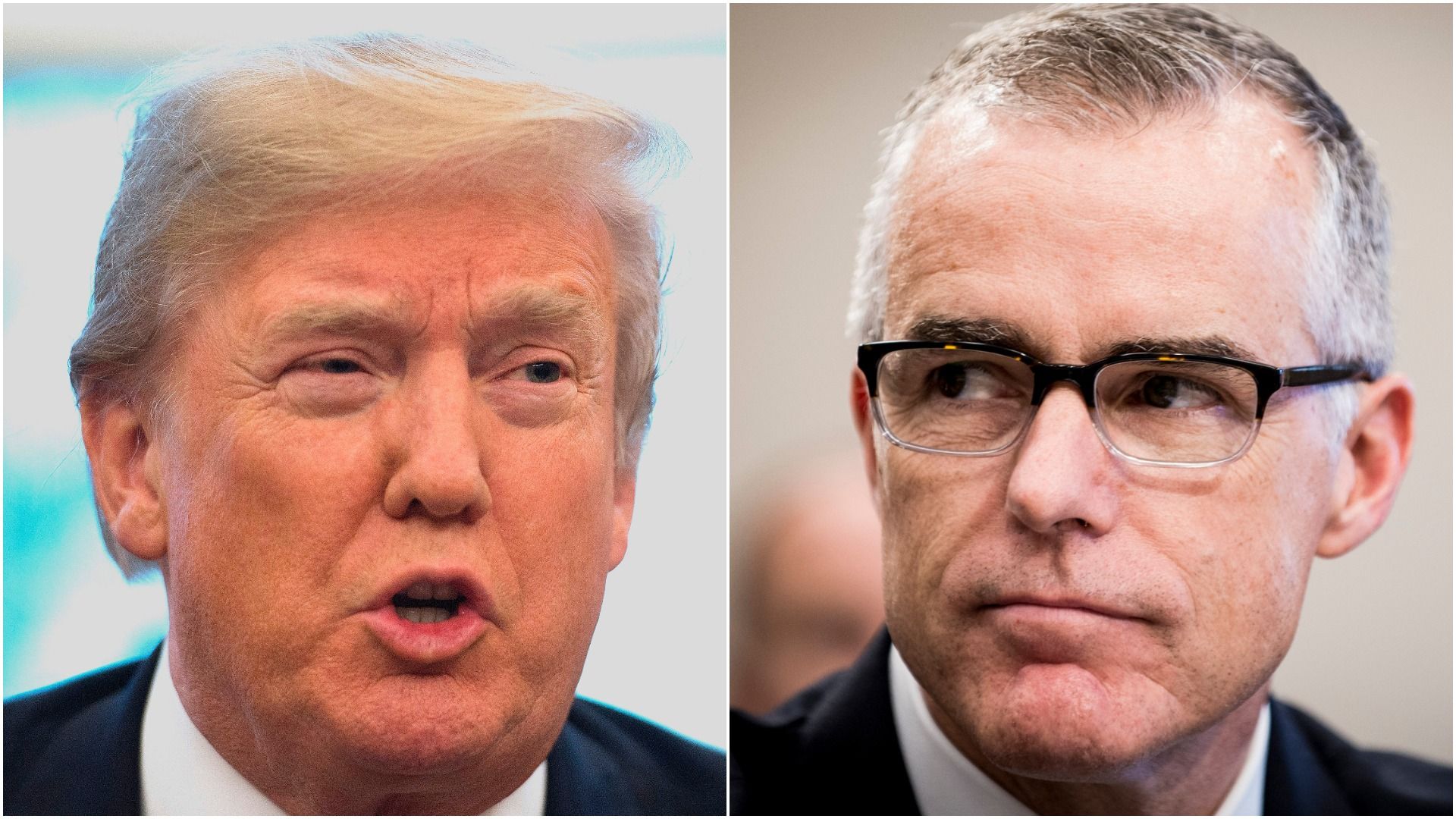 Former FBI Deputy Director Andrew McCabe has used every opportunity to face off against President Trump since his firing in March 2018. In his upcoming book "The Threat," McCabe recounts his time as deputy director and his embattled relationship with the president.
Here's a look at McCabe's tumultuous relationship with Trump since then.
2017
May 9: Trump fires then-FBI director Comey. Before the firing, Trump reportedly complained to Comey that the investigation into possible collusion between his campaign and the Kremlin was a "cloud" over his presidency and asked Comey to "let [Michael Flynn] go." McCabe is named acting director.
May 11: McCabe testifies before the Senate Intelligence Committee as acting director on the state of the Russia probe.
May: After he became acting director, Trump asked McCabe in an Oval Office meeting who he voted for in 2016, per the Washington Post. McCabe says he didn't vote.
July 25: Trump tweets, "the acting head of the FBI & the person in charge of the Hillary investigation, Andrew McCabe, got $700,000 from H for wife!"
July 26: Trump tweets, "Why didn't A.G. Sessions replace Acting FBI Director Andrew McCabe, a Comey friend who was in charge of Clinton investigation..."
August 2: Christopher Wray is sworn in as the new FBI director. McCabe becomes his deputy director.
December 23: The Washington Post reports that McCabe plans to retire in March 2018 "when he becomes fully eligible for pension benefits."

The same day, Trump goes after McCabe on Twitter: "How can FBI Deputy Director Andrew McCabe, the man in charge, along with leakin' James Comey, of the Phony Hillary Clinton investigation (including her 33,000 illegally deleted emails) be given $700,000 for wife's campaign by Clinton Puppets during investigation?" He later tweets, "FBI Deputy Director Andrew McCabe is racing the clock to retire with full benefits. 90 days to go?!!!"
2018
The same day, the Washington Post reports that Trump asked McCabe who he voted for in 2016 during an Oval Office conversation shortly after Comey's firing and that McCabe found the question "disturbing."
2019
Go deeper