White House: Trump was not involved in McCabe's decision to step down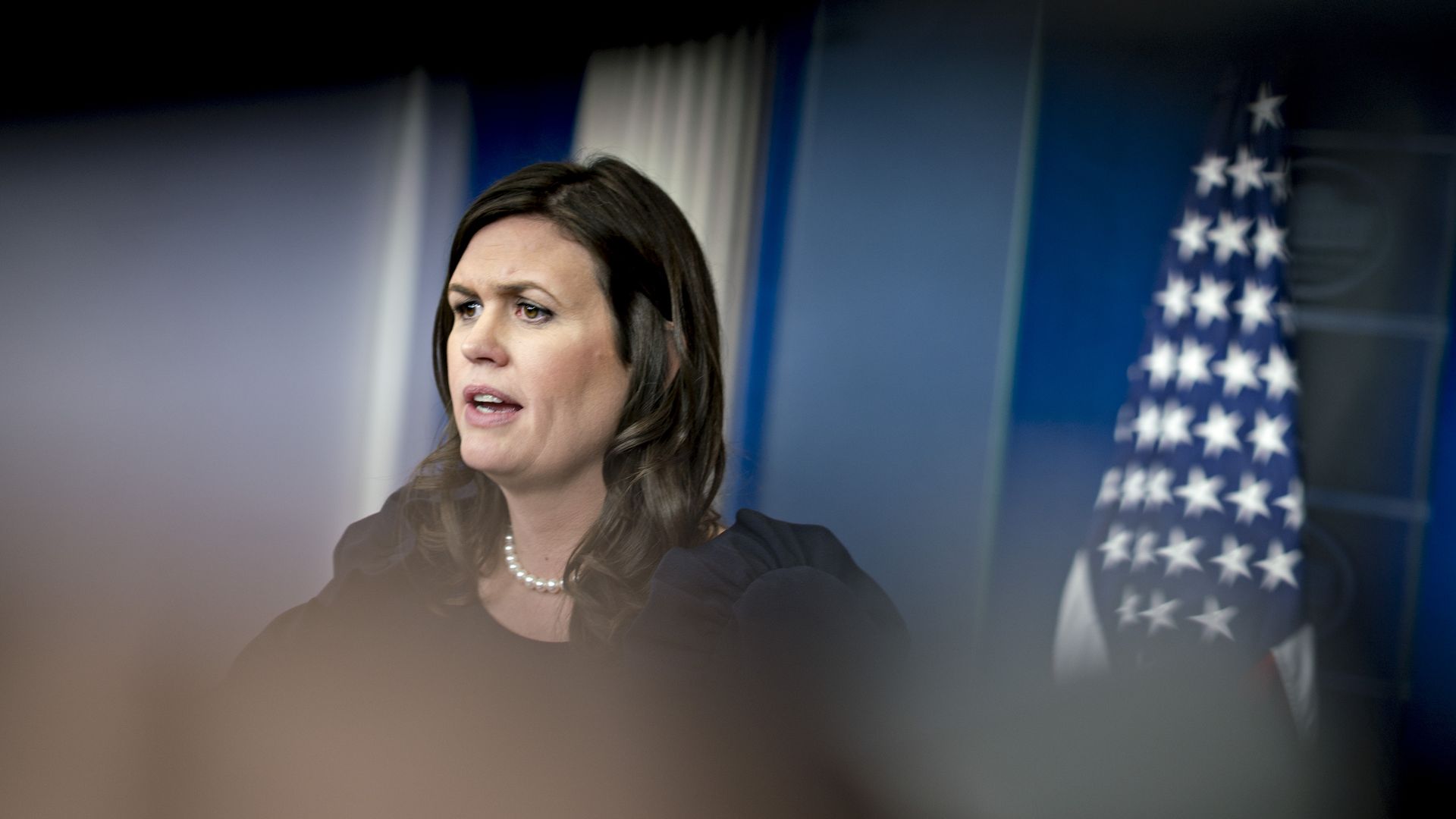 Press Secretary Sarah Sanders said Trump "wasn't a part of the decision-making process" surrounding Deputy FBI Director Andrew McCabe's decision to step down Monday.
On a nationalized 5G network, plans for which Axios reported Sunday: "We discussed the need for a secure network. Right now we're in the very earliest stages of the conversation. There are absolutely no decisions made on what that would look like."
Did Trump express a desire to fire Special Counsel Robert Mueller to his staff? "Not that I'm aware of," Sanders said.
On Rep. Devin Nunes' FBI memo: "No one at the White House has actually seen the memo. If and when its time for the White House to weigh in, we'll do that through the proper protocol."
On Trump's confidence in Deputy AG Rod Rosenstein: "When the President no longer has confidence in someone, you'll know."
Go deeper