SpaceX targets February launch date for Falcon Heavy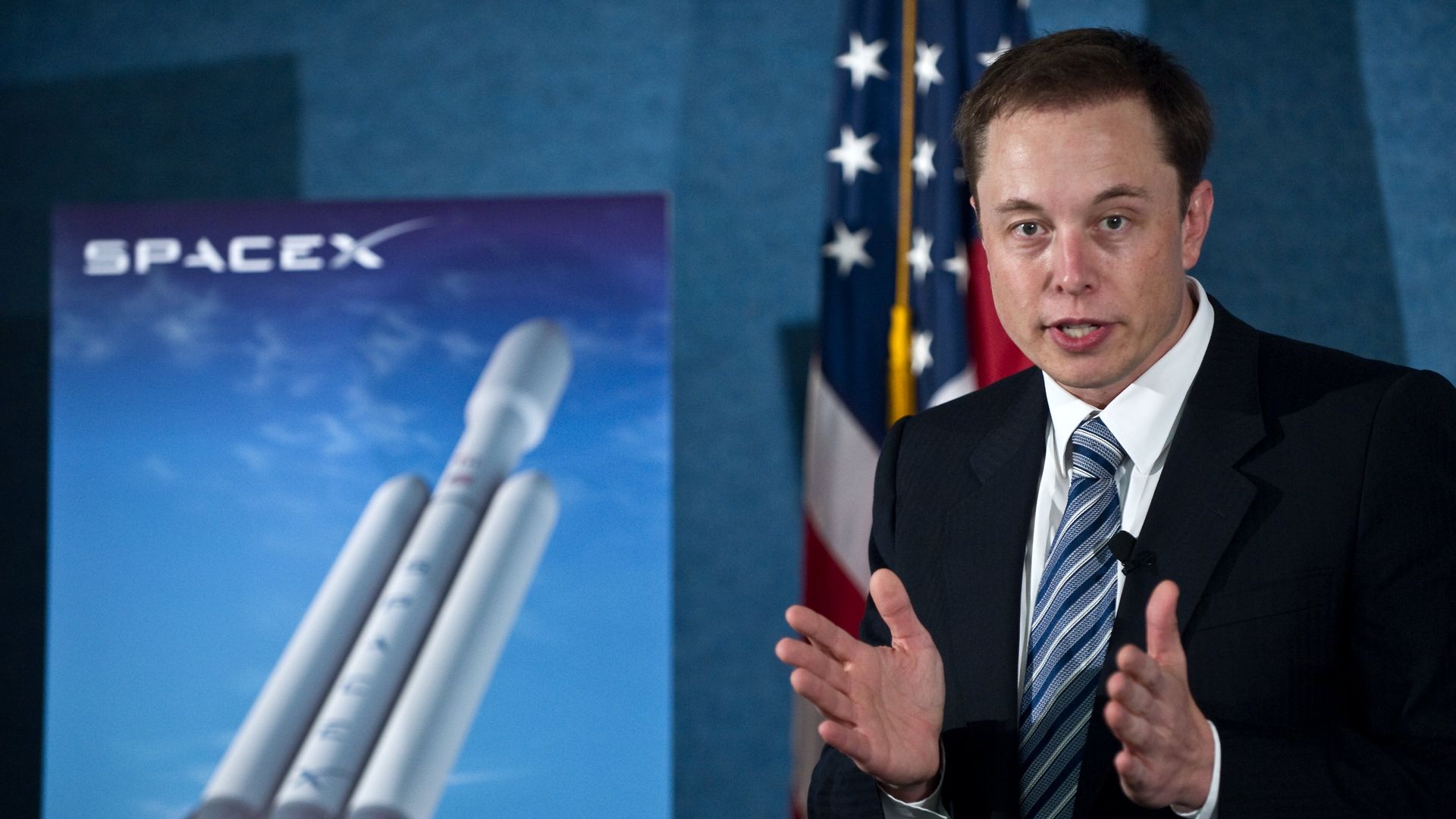 SpaceX is aiming to launch Falcon Heavy, the world's most powerful operational rocket, on Feb. 6, CEO Elon Musk tweeted Saturday. Tickets for the Kennedy Space Center viewing party have already sold out at $195 a pop, Bloomberg reports, with the $90 million behemoth finally expected to reach orbit after five years of delays.
Why it matters: A successful launch will help open the doors to commercial spaceflight. Compared to its competitors, Falcon Heavy has twice the payload capacity at just a quarter of the cost, thanks in part to its reusability.
1 fun thing: The maiden flight will be carrying Musk's personal Tesla Roadster, which will play David Bowie's "Space Oddity" on repeat as it hurtles toward Mars.
Go deeper