Skepticism greets proposal to nationalize 5G wireless network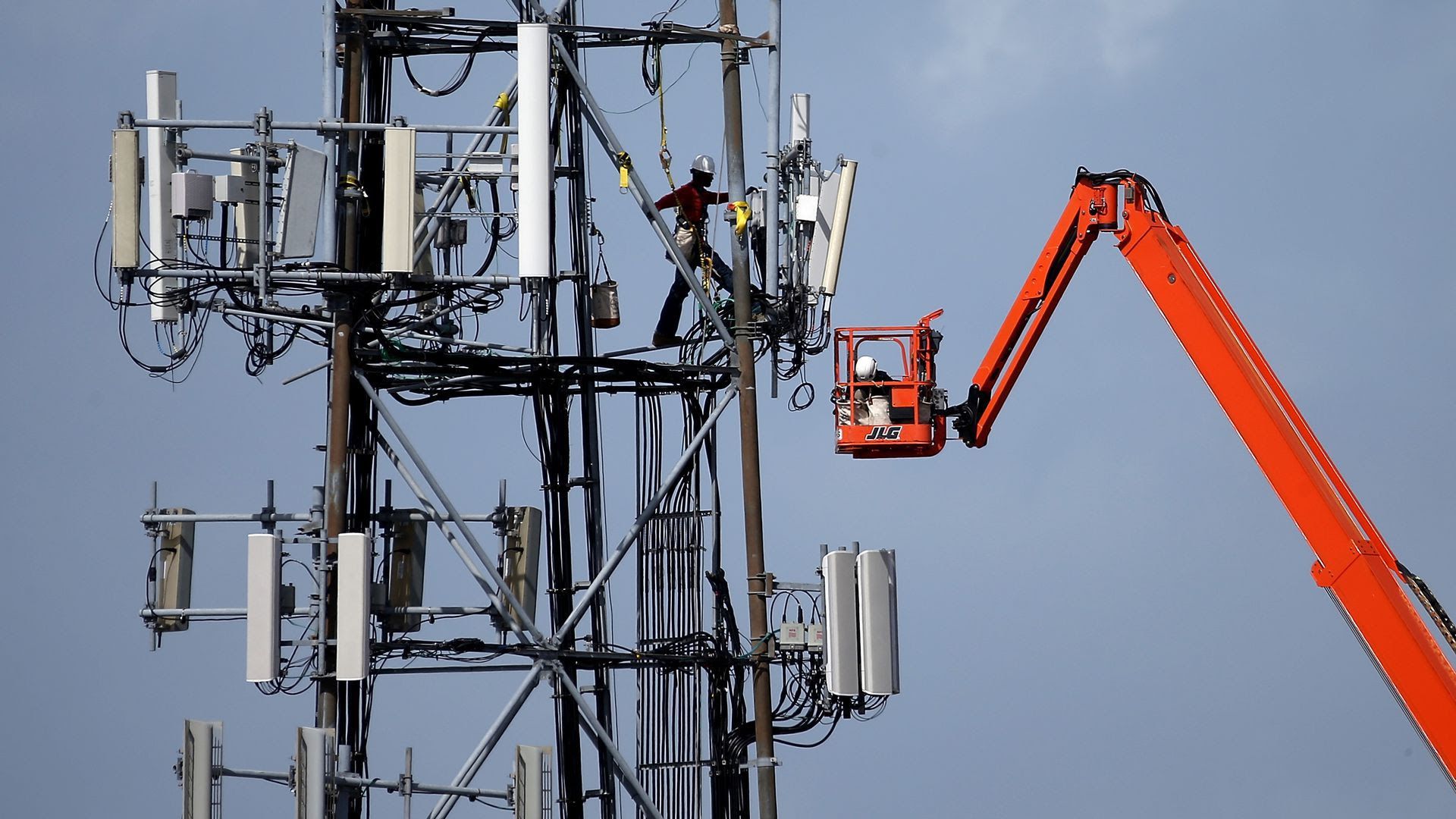 A proposal for the U.S. government to build its own 5G network — produced by a staffer for President Trump's National Security Council and first reported by Axios on Sunday — is generating blowback from a number of corners.
What we're hearing: Those sounding alarm bells range from those who fear it could lead to greater surveillance to those who see it as an unwarranted encroachment on free enterprise. Still others worry that government control of key communications networks could be a threat to free speech.
Both the FCC and CTIA issued statements this morning opposing the idea:
"The wireless industry agrees that winning the race to 5G is a national priority. The government should pursue the free market policies that enabled the U.S. wireless industry to win the race to 4G."
—
CTIA president and CEO Meredith Attwell Baker via statement
"What government can and should do is to push spectrum into the commercial marketplace and set rules that encourage the private sector to develop and deploy next-generation infrastructure.  Any federal effort to construct a nationalized 5G network would be a costly and counterproductive distraction from the policies we need to help the United States win the 5G future."
—
FCC chairman Ajit Pai
Why it matters: Even if the U.S. government builds and pays for the 5G network, it will need the support of the wireless industry — carriers, equipment vendors and device makers — to become a reality.
Deafening silence: Three of the four major wireless carriers either declined comment or didn't return requests for comment. The only one that did speak out, AT&T, said it couldn't comment specifically on the proposal, but added that private sector work on 5G is "already well down the road."
Break from the past: Twitter VP Colin Crowell noted that "[n]ationalization of a key resource in the nation's wireless infrastructure would be a dramatic departure from policies predicated on the free market driving innovation, competition, and consumer benefits."
Situational awareness: David McCabe notes that David Redl, the top Commerce official on spectrum, is appearing at the State of the Net conference this morning, while FCC chairman Ajit Pai presides over an open FCC meeting on Tuesday — which he always follows with a press conference. It should be an interesting week.
Go deeper: Check out How 5G works and read Bloomberg's piece.
Go deeper