Koch network: 2018 is going to be tough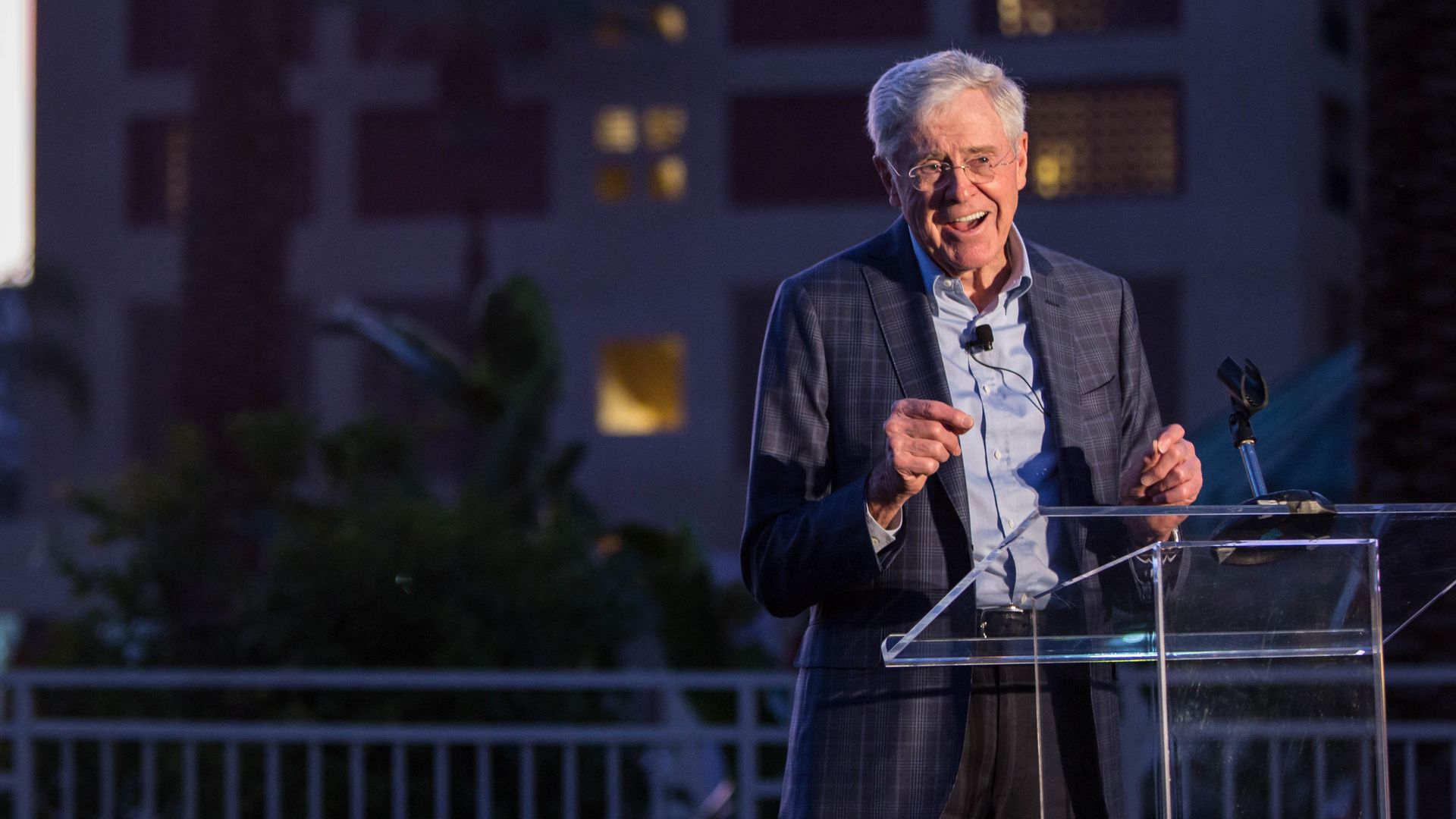 The Koch network will engage early in what it sees as difficult elections for the GOP in 2018; the plan is to start with advertising, then ramp up their grassroots efforts the second half of the year. Koch had earlier announced plans to spend up to $400 million, its largest investment in midterms ever.
Why this matters: This shows how seriously the network is taking 2018 and just how vulnerable GOP control of Washington and states governments is. The network has already identified competitive races it'll be active in and candidates it'll be supporting.
Koch has deemed 14 Senate races are as competitive, and these four states have a candidate meeting the network's criteria:
Wisconsin, challenging Sen. Tammy Baldwin
Indiana, challenging Sen. Joe Donnelly
Missouri, challenging Sen. Claire McCaskill
Florida, challenging Sen. Bill Nelson
House races: Specific strategies will develop later, but as Americans for Prosperity president Tim Phillips said, "2010 is similar to 2018, with one big difference: This year, we're on defense."
State races: The network is analyzing 15 gubernatorial races and has already identified five with candidates meeting their criteria: Nevada, Wisconsin, Illinois, Michigan and Florida.
Go deeper