Republicans vote to release FISA memo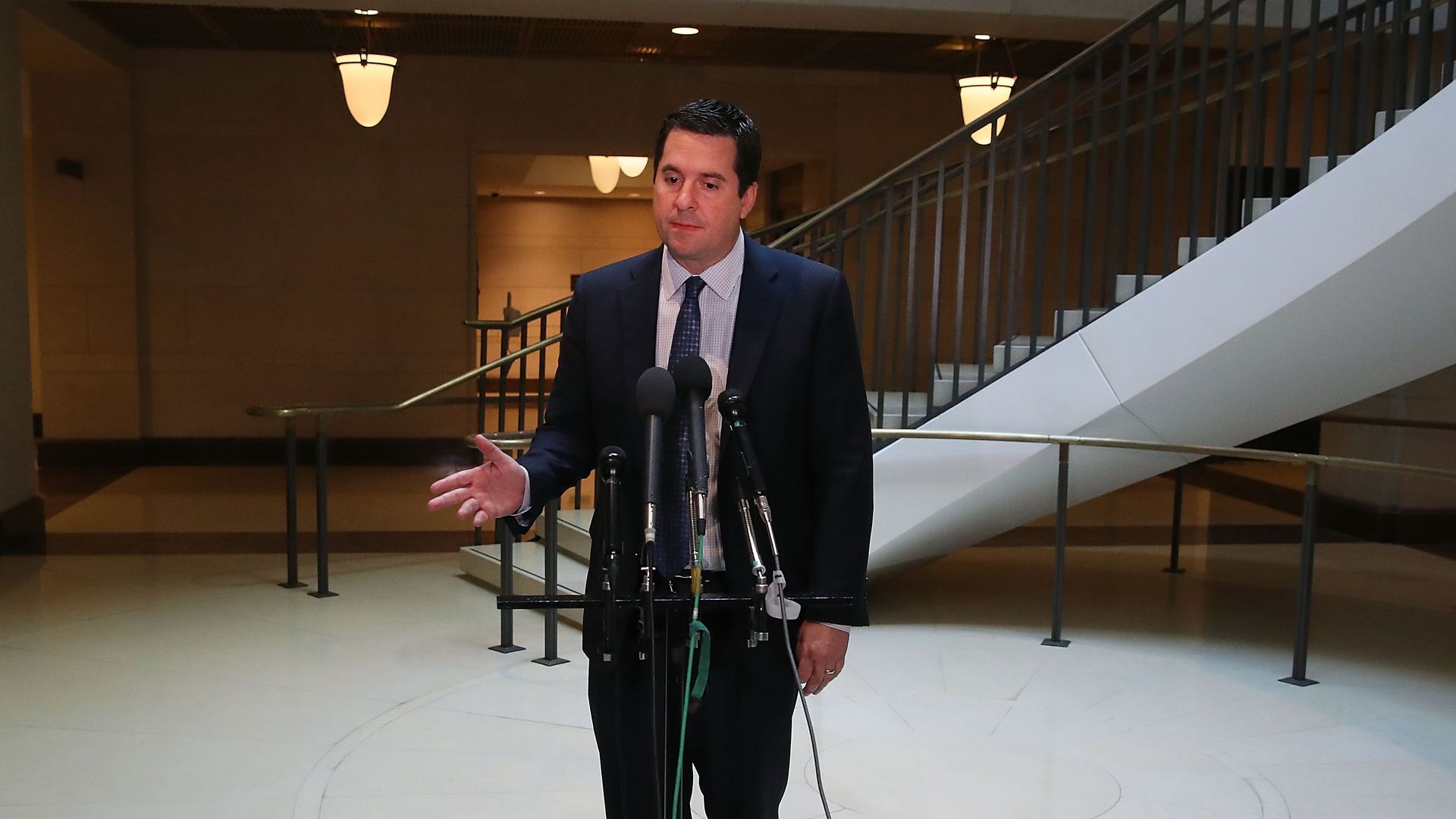 Republicans on the House Intelligence Committee voted Monday evening to release a four-page memo written by chairman Rep. Devin Nunes, which alleges that the FBI used the Trump-Russia dossier to obtain FISA wiretaps against American citizens, the New York Times reports. Now, President Trump needs to sign off on the release.
The decision to release the memo comes after Associate Attorney General Stephen Boyd wrote a letter to the committee calling the move "extraordinarily reckless." The committee's Republican majority voted against releasing a memo written by Democrats to counter Nunes' document, per NBC's Andrea Mitchell.
What's next: Trump has five days to review the document before making the call on whether it should go public. The Washington Post reported Sunday that he wants the memo released. FBI Director Christopher Wray has already seen the classified memo, per Politico.
Go deeper: Background on the memo and surrounding controversy
Go deeper