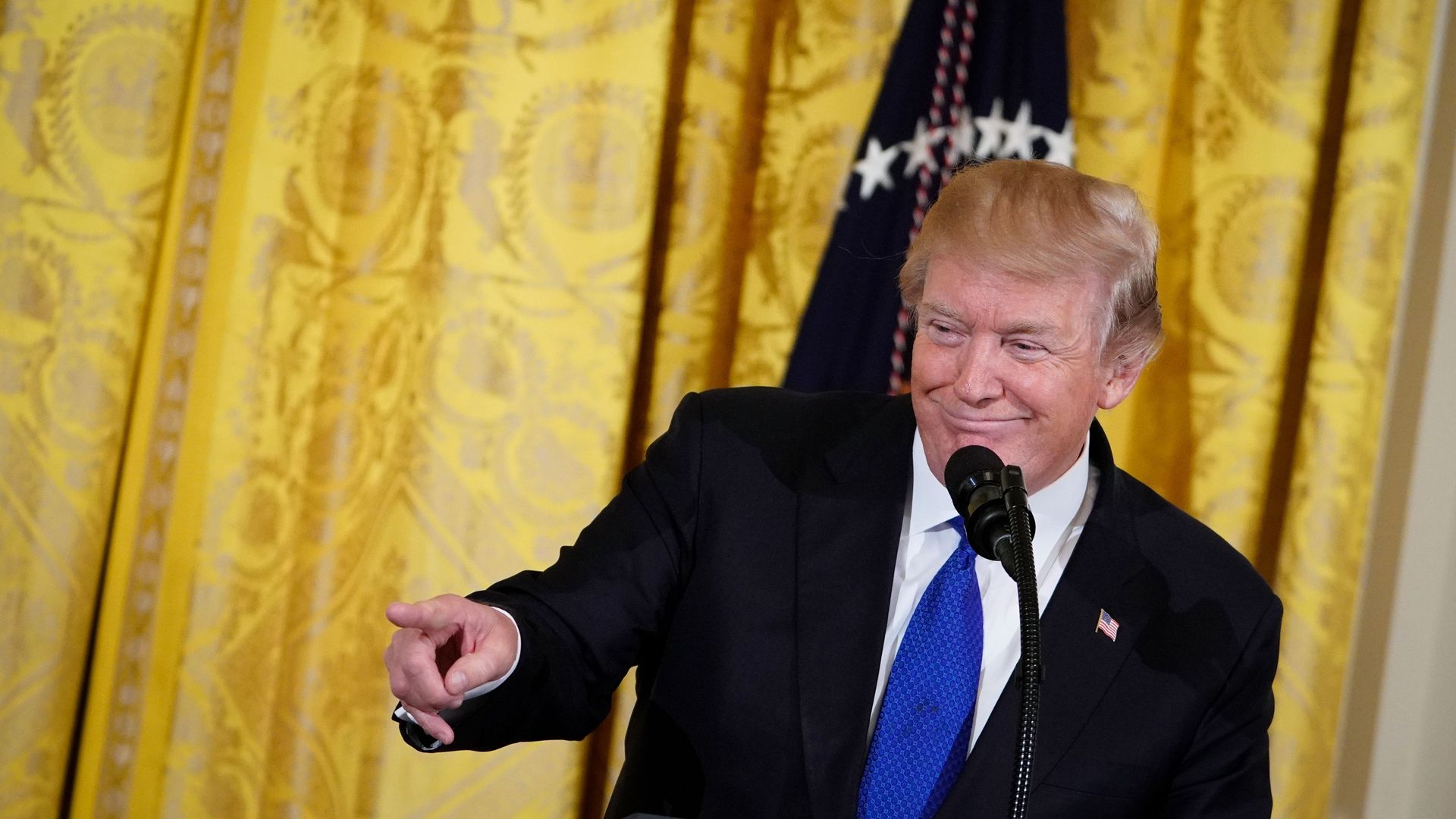 Fake news. Fake followers. And just in time for 2020 campaigns, fake video.
What's new: The problems with social media are growing — and real. Because so much is fake. 
We have fake news. Fake facts. Fake people on social media. And fake audience size. 
Why it matters: It's an epidemic of fake that is twisting everything from politics to our perception of people's identity and fame. 
Nick Confessore leads a N.Y. Times team exposé, "The Follower Factory," about how cheap and easy it is to become an "online influencer" by buying followers:
"Everyone wants to be popular online. Some even pay for it. Inside social media's black market. ... Celebrities, athletes, pundits and politicians have millions of fake followers."
Our thought bubble: It's the digital-age version of being caught with a hooker.
From Confessore & Co.:
"These accounts are counterfeit coins in the booming economy of online influence, reaching into virtually any industry where a mass audience — or the illusion of it — can be monetized."
"By some calculations, as many as 48 million of Twitter's reported active users — nearly 15 percent — are automated accounts designed to simulate real people, though the company claims that number is far lower."
A Florida-based company, Devumi, has collected millions of dollars [by selling] Twitter followers and retweets to celebrities, businesses."
"Drawing on an estimated stock of at least 3.5 million automated accounts, each sold many times over, the company has provided customers with more than 200 million Twitter followers."
"Devumi has more than 200,000 customers, including reality television stars, professional athletes, comedians, TED speakers, pastors and models."
"For just pennies each — sometimes even less — Devumi offers Twitter followers, views on YouTube, plays on SoundCloud, the music-hosting site, and endorsements on LinkedIn, the professional-networking site."
"In November, Facebook disclosed to investors that it had at least twice as many fake users as it previously estimated, indicating that up to 60 million automated accounts may roam the world's largest social media platform."
The whole thing is worthy of your time.
Why this problem is getting worse, despite sudden attention from Washington and the platforms:
Be smart: We're inclined to be ever more passive in our media consumption. But technology, tricks and the times demand that we be more active, skeptical and discerning.
It's one of the most important new-world skills we can teach our kids — and ourselves.
Go deeper