Trump's deadline to sanction Russia for election meddling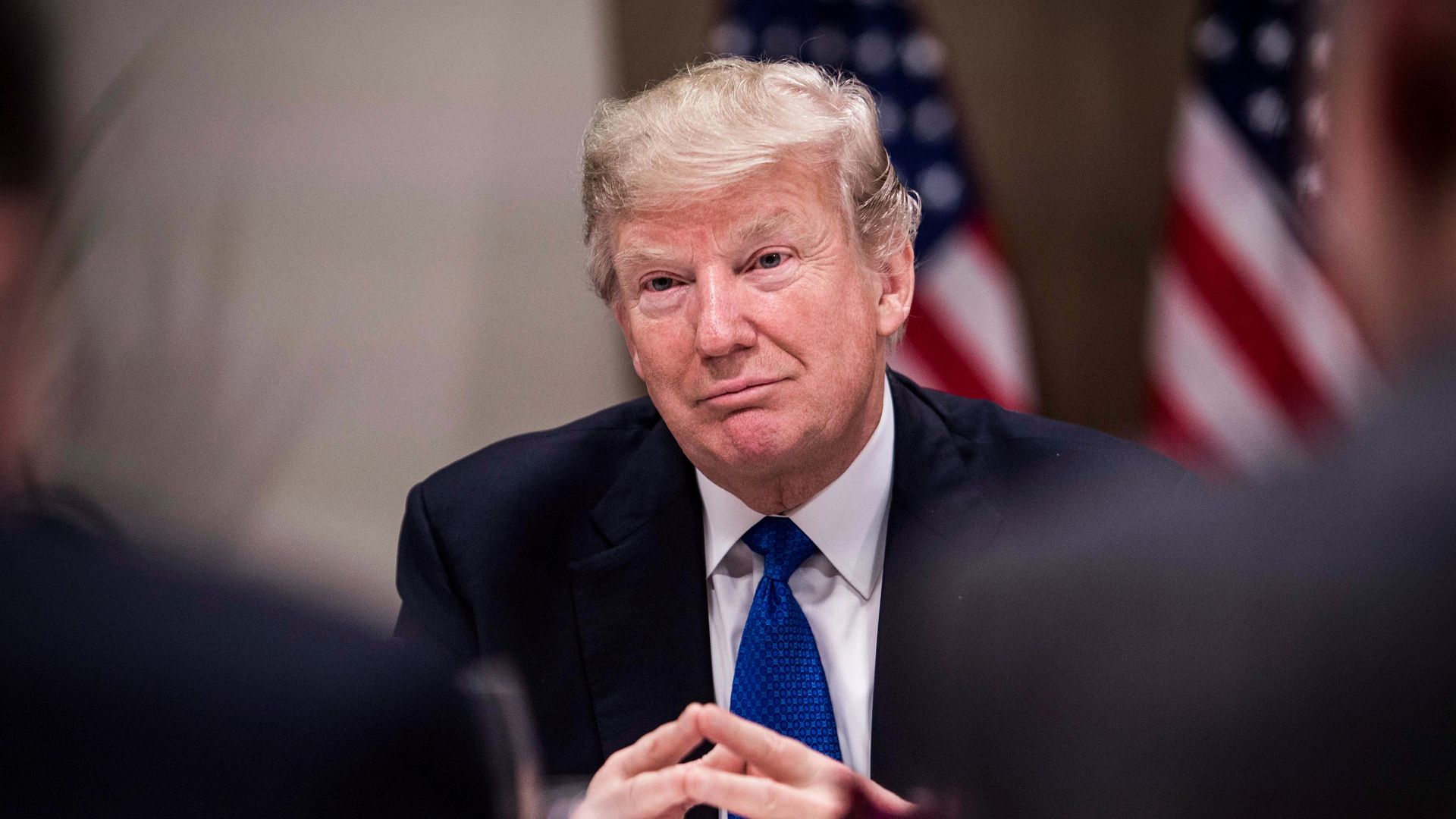 Lawmakers on both sides of the aisle are skeptical about whether Trump will impose sanctions on Russia for its election meddling, per Politico. The deadline is Monday.
Why it matters: Both houses of Congress voted overwhelmingly in favor of this sanctions bill (which Trump ultimately signed as well). If Trump doesn't use this sanction power by tomorrow's deadline, it will send a clear signal to Congress that he's unwilling to be tough on Putin's government and that he's still not convinced Russia interfered in the 2016 election.
Lawmakers are skeptical because Trump missed his last deadline of Oct. 1 by three weeks. That deadline was for Trump to "identify entities in the Russian defense and intelligence sectors in line for new sanctions" Politico notes.
And Monday also marks the start of the Treasury Department's requirement to impose sanctions against organizations that do business with Russia's intelligence and defense sectors.
It's also the deadline "to produce a hotly-anticipated list of oligarchs maintaining close ties to Putin," per Politico.
Bottom line: Trump has tried to create a friendly relationship with Putin and between the U.S. and Russia since his election. Moving forward with these sanctions could thwart those efforts, but delaying or ignoring them would rebuff Congress' unified decision.
Go deeper