Israel supports Rwandan resolution, breaks with U.S.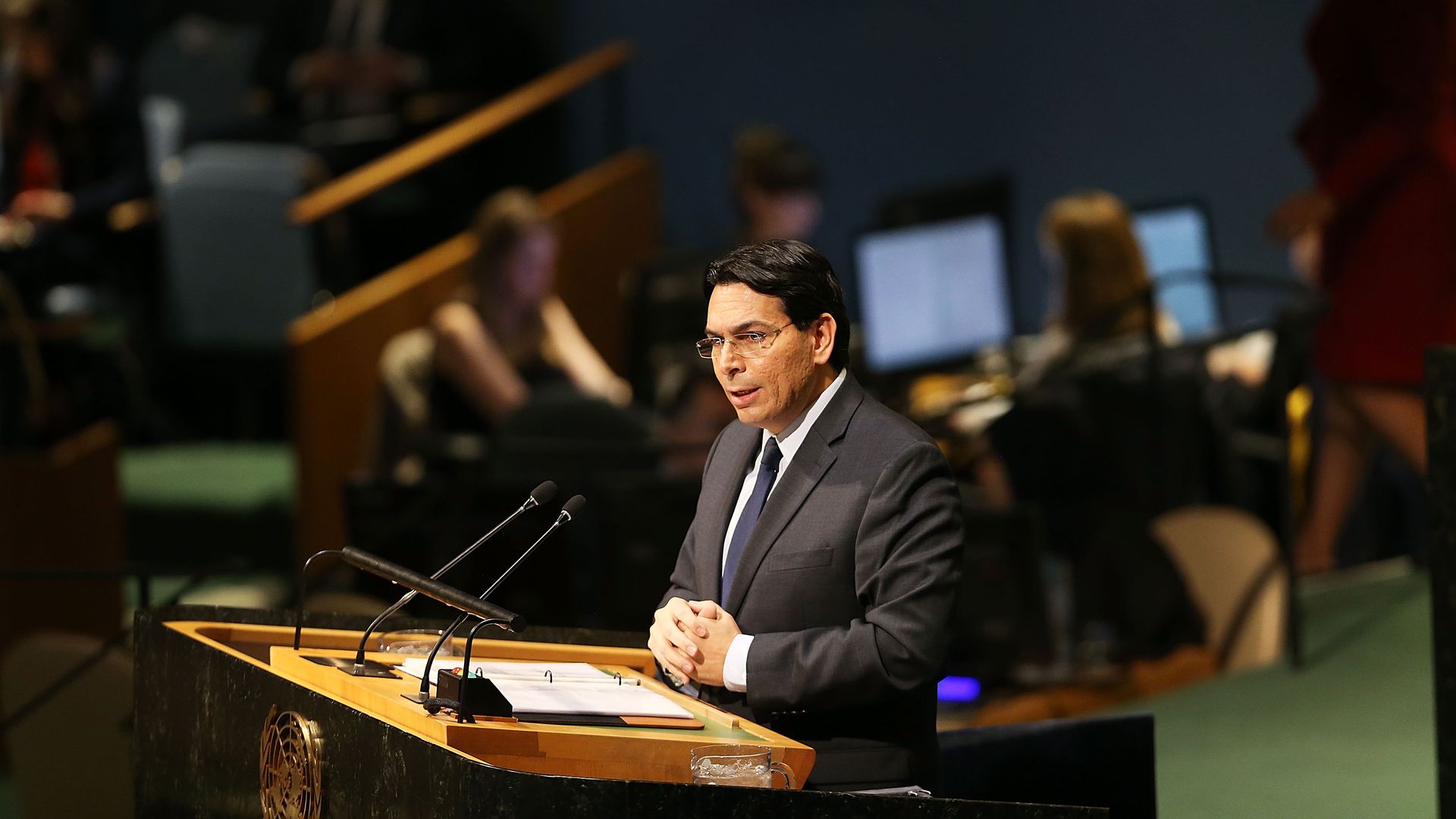 Israel supported and co-sponsored a UN general assembly resolution, initiated by Rwanda, that rewrites the historical narrative regarding the 1994 genocide.
Why it matters: This is against the U.S. government's position. Israel was the only Western country to co-sponsor this resolution.
What they're saying: "One of the reasons for co-sponsoring the resolution was the deportation deal with Rwanda," a senior Israeli official told me. "One line connects the Kagame government revisionism about the Genocide and the new revisionist law in Poland about the Holocaust. It is sad we are cooperating with Kagame on this"
Thousands of African asylum seekers are being deported from Israel to Rwanda. The deportation is set to begin in a few weeks.
Western diplomats told me the U.S., Canada and E.U. objected to the Rwandan draft resolution. They added that U.S. diplomats in New York even asked their Israeli counterparts to press their Rwandan allies to back off from the resolution.
The U.S. was amazed to find out that Israel refused to do so, per the same diplomats. Not only that — Israeli diplomats told their American counterparts that Israel has decided to co-sponsor the resolution.
The backdrop: Rwanda tabled the draft UNGA resolution two months ago in order to amend a previous resolution from 2003 which set April 7 of every year as the international remembrance day for the 1994 Rwanda genocide. The amended resolution changed the name of the remembrance day to the "International Remembrance Day for the Tutsi Genocide" — disregarding thousands of Hutu victims who were murdered. According to several estimates, 800,000 Tutsi were murdered in the Genocide alongside 50,000 Hutu who went against the genocide and tried to help the Tutsi.
In the end the U.S. and the EU decided to drop their objections in order to avoid a vote and a public crisis with Rwanda. The resolution passed last Friday in consensus without a vote but the U.S. deputy permanent representative to the UN spoke highly critically against the resolution, warning of historical revisionism. Her Israeli colleague who spoke after her welcomed the resolution and praised it.
Go deeper