Steve Wynn will resign as RNC finance chair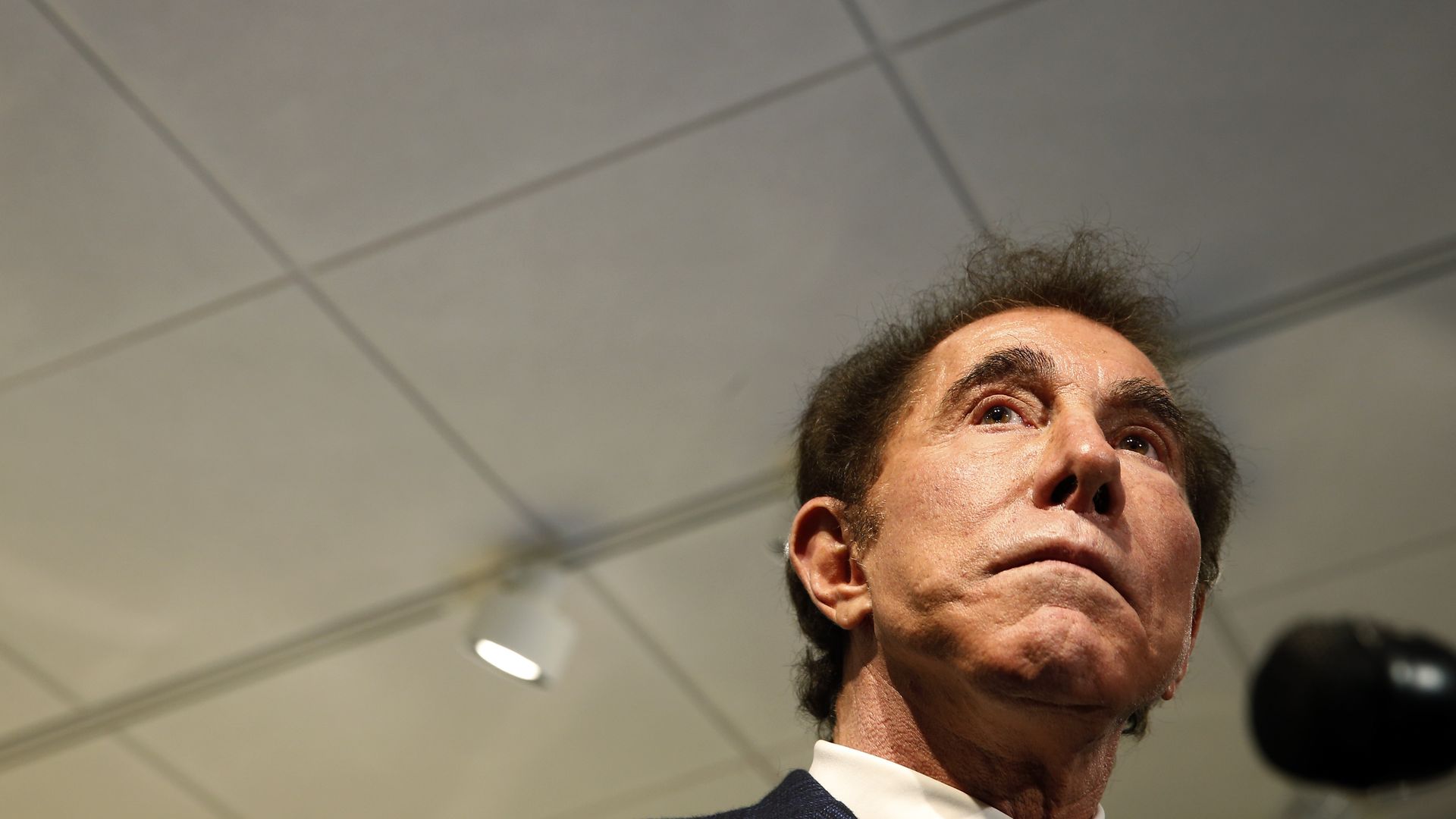 Steve Wynn is resigning as the finance chair to the Republican National Committee, Politico first reported and Axios has confirmed.
"Effective today I am resigning...The unbelievable success we have achieved must continue. The work we are doing to make America a better place is too important to be impaired by this distraction."
— Wynn's statement, per Politico
Why it matters: The RNC was facing backlash for not taking immediate action after the Wall Street Journal noted dozens of allegations against Wynn for sexual harassment and assault. Criticism was heightened because Republicans had called for the DNC to return donations made by Harvey Weinstein after he was accused of sexual assault and harassment.
RNC Chairwoman Ronna McDaniel: "Today I accepted Steve Wynn's resignation as Republican National Committee Finance Chair." As CNN's Abby Phillip pointed out, the official statement made no mention of the allegations against Wynn or the more than $1 million he has donated to the committee.
A source familiar with the conversation said the president spoke by phone earlier today with McDaniel, per Axios' Jonathan Swan. That conversation had to happen before Wynn's resignation could be announced, especially because Trump has known Wynn for years.
Go deeper: The allegations.
Go deeper