Trump's ultimate unforced error keeps coming back to bite him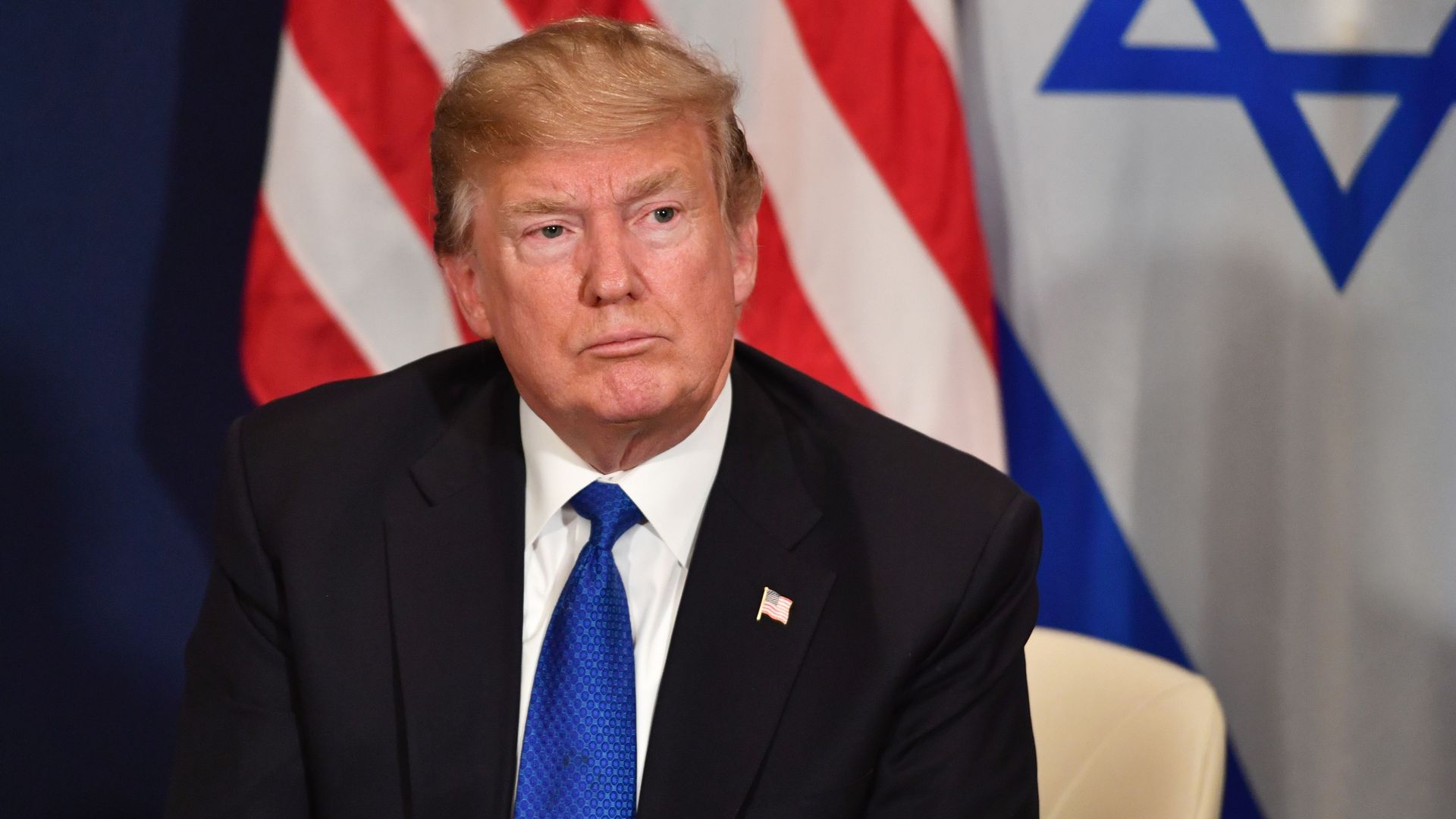 It was after 2 a.m. in Davos — with even hardy partiers gone from Salesforce's wild "Aloha Nightcap" at the Cabanna Club — when White House officials and reporters were hit by one of the biggest bombshells of this presidency so far ...
"President Trump ordered the firing last June of Robert S. Mueller III, the special counsel overseeing the Russia investigation, ... but ultimately backed down after the White House counsel threatened to resign rather than carry out the directive," the N.Y. Times' Michael Schmidt and Maggie Haberman report:
"Mueller learned about the episode in recent months as his investigators interviewed current and former senior White House officials." (Including the counsel who threatened to resign, Don McGahn!)
Key point: "McGahn disagreed with the president's case and told senior White House officials that firing Mr. Mueller would have a catastrophic effect on Mr. Trump's presidency."
"McGahn also told White House officials that Mr. Trump would not follow through on the dismissal on his own. The president then backed off."
"Amid the first wave of news media reports that Mr. Mueller was examining a possible obstruction case, the president began to argue that Mr. Mueller had three conflicts of interest that disqualified him."
"First, [Trump] claimed that a dispute years ago over fees at Trump National Golf Club in Sterling, Va., had prompted Mr. Mueller, the F.B.I. director at the time, to resign his membership. The president also said Mr. Mueller could not be impartial because he had most recently worked for the law firm that previously represented the president's son-in-law, Jared Kushner. Finally, the president said, Mr. Mueller had been interviewed to return as the F.B.I. director the day before he was appointed special counsel in May."
Why it matters: "The White House has denied nearly a dozen times since June that Mr. Trump was considering firing Mr. Mueller."
Be smart: As we told you Wednesday in our piece about Mueller following Trump like a dark cloud: These actions were taken in office knowing the whole world is watching for a cover-up. It's the ultimate unforced error — and reason many around Trump fear him testifying.
Trump dismisses ... "Fake news. Fake news. Typical New York Times. Fake stories."
P.S. CNN's Groundhog Day headline this morning: "TRUMP TRIP OVERSHADOWED BY CONTROVERSY."
Go deeper