Trump makes the business case for America in Davos speech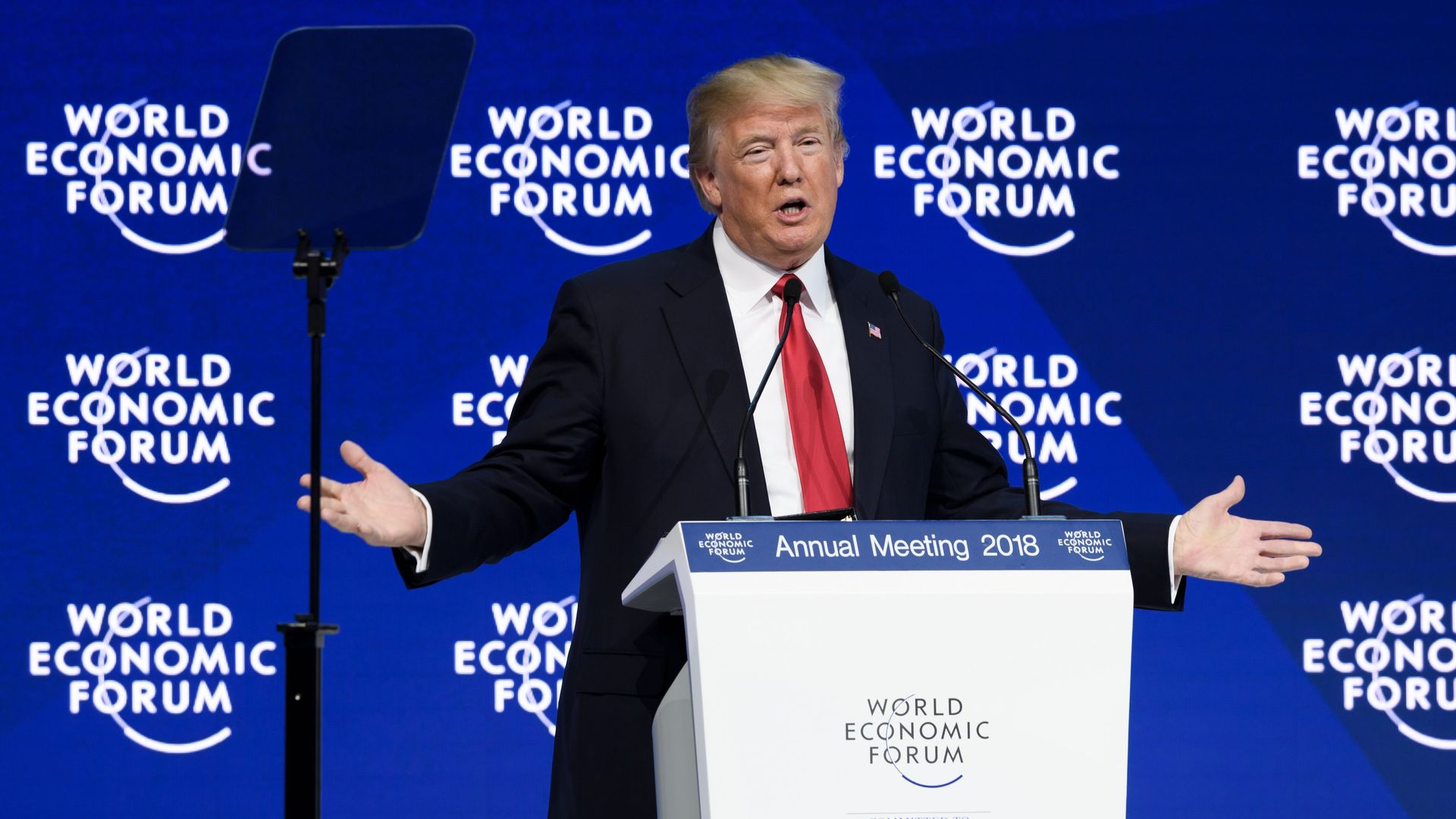 President Trump made his America-first pitch at the World Economic Forum in Davos today, touting the strength of the U.S. economy, telling the other world powers: "There has never been a better time to hire, to build, to invest and to grow in the United States."
Why it matters: Trump used the speech to reaffirm America as the leader in the global economy, but kept with his administration's motto in assuring the other countries that "America First does not mean America alone."
Key quotes:
"American is the place to do business ... when the U.S. grows, so does the world."
"We will enforce our trade laws and restore integrity to the trading system. Only by insisting on fair and reciprocal trade can we create a system that works not just for the United States but for all nations."
"The U.S. is prepared to to negotiate bilateral agreements ... this includes the countries in TPP, we would consider renegotiating with the rest, either individually or perhaps as a group, if it is in the interest of all."
"To be successful, it is not enough to invest in our economy, we must invest in our people. When people are forgotten, the world becomes fractured. Only by hearing and responding to the voices of the forgotten can we create a bright future that is truly shared by all."
Go deeper