The 2018 Senate elections to keep an eye on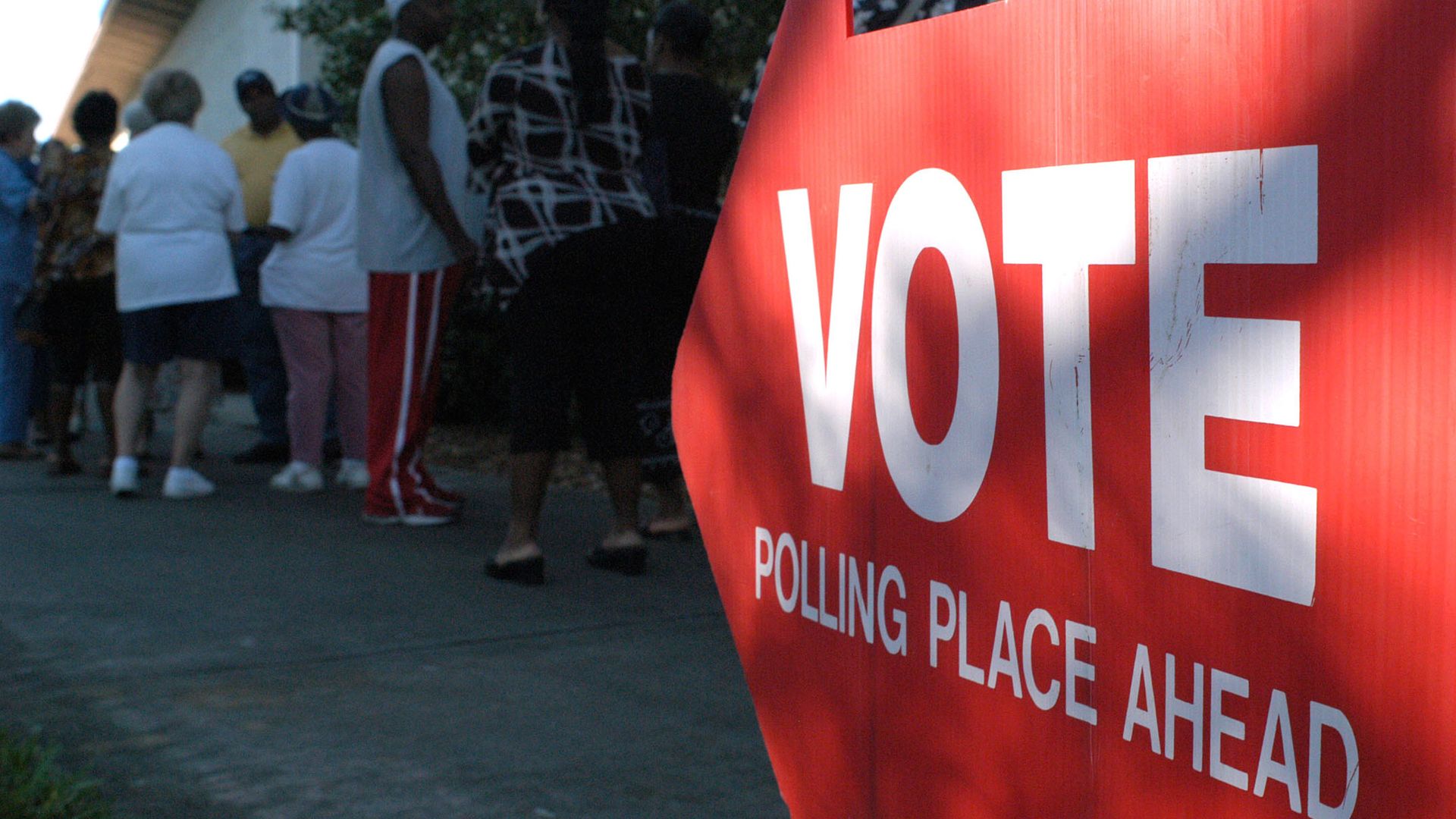 Most national polls show Americans preferring Democrats over Republicans in the mid-term congressional elections by 10-18 percentage points, though the margin has narrowed in some recent polls. Republicans and Democrats alike are giving extra attention to a a few Senate seats in particular.
Why it matters
The president's party traditionally takes a hit in his first midterm, and Democrats only need 24 House seats and two Senate seats to win majorities in both. But the odds are low that the Senate would change hands, since 10 Democratic senators are up for re-election in states Trump won. It's also worth watching to see if the polls change after the debacle over the government shutdown.
Big picture
Democrats are hoping to flip seats in Nevada and Arizona, the former of which voted for Hillary Clinton in 2016. Enthusiasm is high after important wins in 2017 in New Jersey, Virginia and Alabama and national disapproval of President Trump.
Republicans are targeting 10 Democratic senators up for re-election in states that Trump won in 2016 — including five he won by double digits: Missouri, North Dakota, West Virginia, Montana and Indiana. Republicans have the financial and structural edge over Democrats, having raised even more money than in 2016.
States to watch
Democratic hopefuls:
Nevada: Democratic Rep. Jacky Rosen will most likely run against incumbent Republican Dean Heller, who has been almost unanimously named the most vulnerable Republican in the 2018 midterms after flip-flopping on GOP's health care bills — opposing the original proposal to repeal the Affordable Care Act, but voting in favor of the "skinny" repeal.
Arizona: With the highly unpopular Jeff Flake out of the race and Arizona only narrowly voting for Trump in 2016 (49%-45%), Democrats are hopeful that Rep. Krysten Sinema can take the seat. She's likely to face either Rep. Martha McSally or Kelli Ward, who will compete in the Republican primary. (Ward has recently been attempting to distance herself from Steve Bannon, who had been supporting her run.)
Tennessee: Republicans see this seat as safe, especially with Trump's decisive victory there in 2016. But since Sen. Bob Corker announced his retirement, Democrats are eyeing it as a potential third seat in play, with former governor and Nashville mayor Phil Bredesen as their likely candidate.
Republican hopefuls — all states Trump won in 2016:
Missouri: Sen. Claire McCaskill's seat is considered the most likely to flip Republican in a state that is moving right and voted for Trump by an almost 20-point margin. Republicans point out that she won the seat in 2012 only after her opponent Todd Akin used the term "legitimate rape." This year, McCaskill will face young, newly-elected state Attorney General Josh Hawley.
West Virginia: Former coal boss Don Blankenship, who served a year in prison for violating safety laws in his mine, is running as a Republican against Joe Manchin, who was governor of West Virginia for five years before being elected to the Senate and has the support of the current Democrat-turned-Republican Governor Jim Justice. Trump won the state by more than 40 percentage points.
North Dakota: Sen. Heidi Heitkamp is the lone Democrat in the state that voted for Trump over Clinton by 64% to 27%. With Rep. Kevin Cramer's announcement that he will run for reelection, state Sen. Tom Campbell is the Republican front runner for the seat.
Florida: While Gov. Rick Scott has not yet decided to run against Democratic Sen. Bill Nelson, if he does, it would be a game changer for the battleground state of Florida. The governor has won reelection twice and can easily raise a lot of campaign money.
Wisconsin: There's a lot of outside money backing Republicans challenging Sen. Tammy Baldwin, which gives Democrats some cause for concern. Former U.S. Ambassador to the UN John Bolton is spending $1 million to back candidate Kevin Nicholson, who will be up against state senator Leah Vukmir in the August primary.
Montana: Democratic Sen. Jon Tester will be up against Republican state auditor Matt Rosendale or possibly Judge Russell Fagg. But those aren't the strongest candidates he could have faced. The GOP's top two picks for the seat had been Ryan Zinke, who is now Trump's Interior secretary, and Montana Attorney General Tim Fox, who is now likely to run for governor.
Indiana: Sen. Joe Donnelly has shown he's aware of Trump's victory in his state, appearing on stage with the president when he visited late last year. Donnelly will be up against either Rep. Luke Messer or Rep. Todd Rokita.
Michigan: Republicans hope that John James, a young African-American veteran, could give Democratic Sen. Debbie Stabenow a run for her money if he wins the primary.
Ohio: Democratic Sen. Sherrod Brown has supported Trump's trade policies, which could help him keep his seat in a state with many of Trump's strongest supporters.
Pennsylvania: Sen. Bob Casey will be up against Republican Rep. Lou Barletta, who has aligned himself with Trump.
Go deeper