Rep. Scott hasn't given up on Sessions on sentencing reform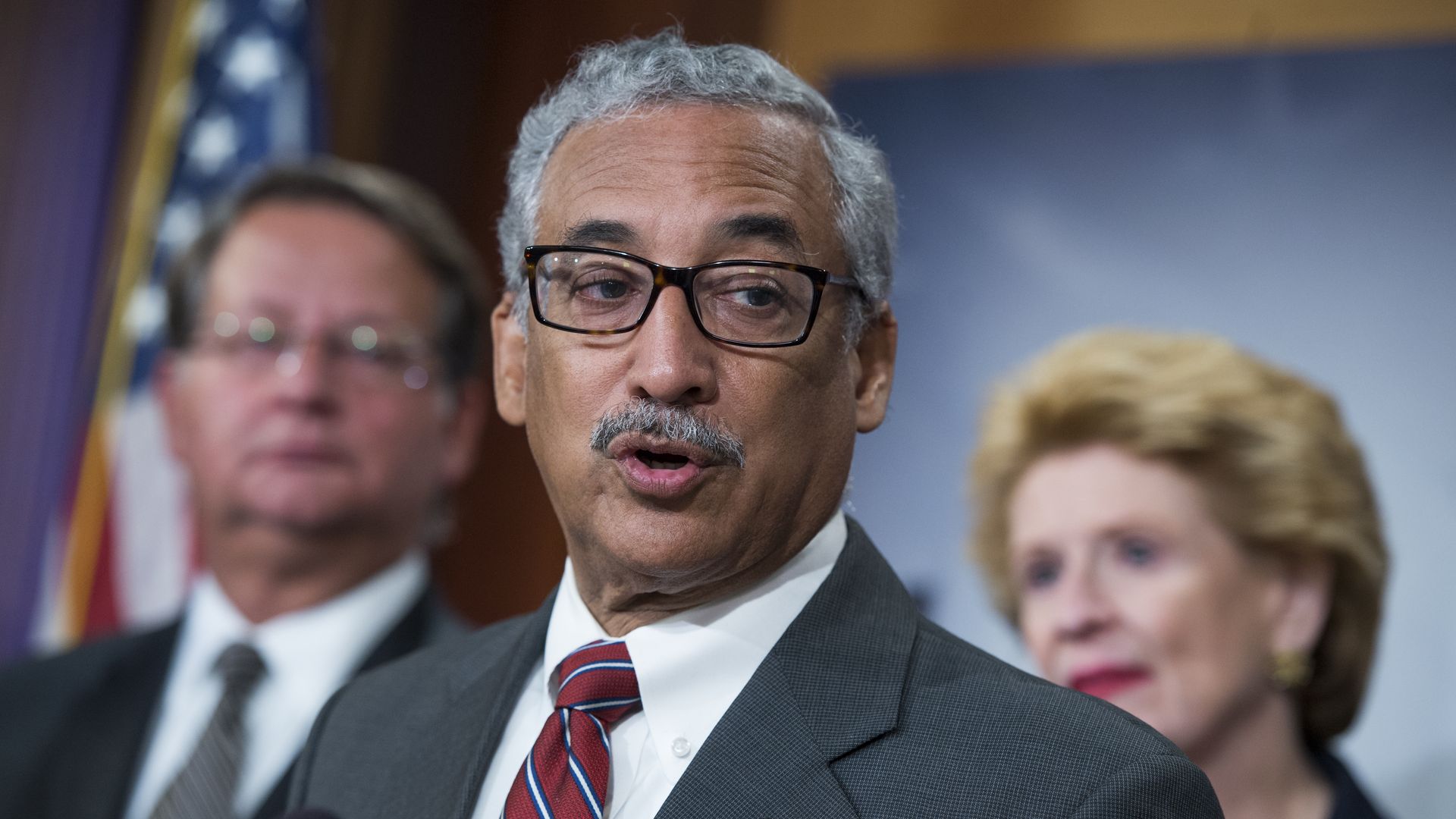 Rep. Bobby Scott (D-VA) told Axios that he hasn't given up hope on Attorney General Jeff Sessions coming around on sentencing reform, pointing to that fact that as a senator Sessions helped pass the Fair Sentencing Act, which improved the racial disparity in cocaine crime sentencing.
Why it matters: In a White House meeting with criminal justice reform advocates, Sessions seemed open to pursuing prison reform in order to save money, but sentencing reform was not discussed. Prison reform has more bipartisan support, while sentencing reform is often seen as being "soft on crime" by hardline conservatives like Sessions.
Prison reform focuses on reducing recidivism through programs and training within prisons. In Texas, prison reform efforts resulted in $2 billion of savings for taxpayers.
Sentencing reform focuses on reducing harsh sentences for low-level, nonviolent crimes — often drug crimes.
Why sentencing matters: Scott said prison reform without sentencing reform doesn't do enough to address racial discrimination. He argues that the kind of crimes that receive the harshest penalties disproportionately affect African Americans.
In 2015, African Americans and Hispanics made up more than half of incarcerated Americans, despite only making up 32% of the U.S. population, according to the NAACP.
Scott and Rep. Jason Lewis (R-MN) unveiled a bipartisan prison and sentencing reform bill late last year as part of gaining momentum in the House and Senate to revive the criminal justice reform efforts which dwindled in 2016 heading into the election.
Go deeper