Vince McMahon reportedly set to relaunch XFL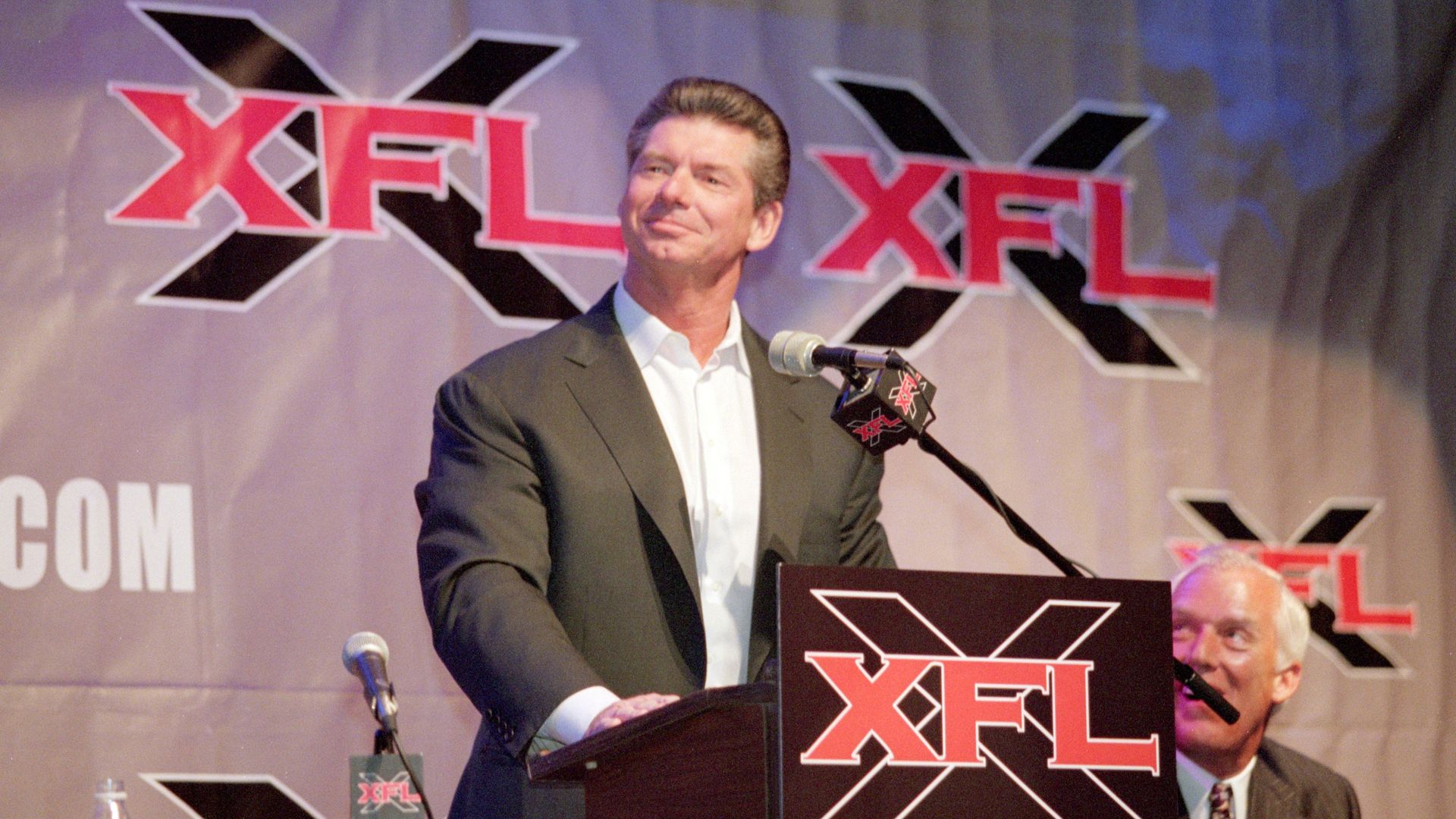 World Wrestling Entertainment head Vince McMahon will embark on a second attempt to launch a pro football league with a reboot of 2001's XFL, per PWInsider. McMahon will announce the news at a press conference this afternoon, according to ESPN's Darren Rovell, with an expected start date in 2020, giving the league — independent of the WWE via Alpha Entertainment, a new company formed by McMahon — enough time to build out its infrastructure.
Why it matters: With the NFL stung by this year's national anthem controversy and shrinking television ratings, McMahon clearly believes the time is ripe for an alternate product.
Go deeper