Trump in Davos touts "great relationship" with Theresa May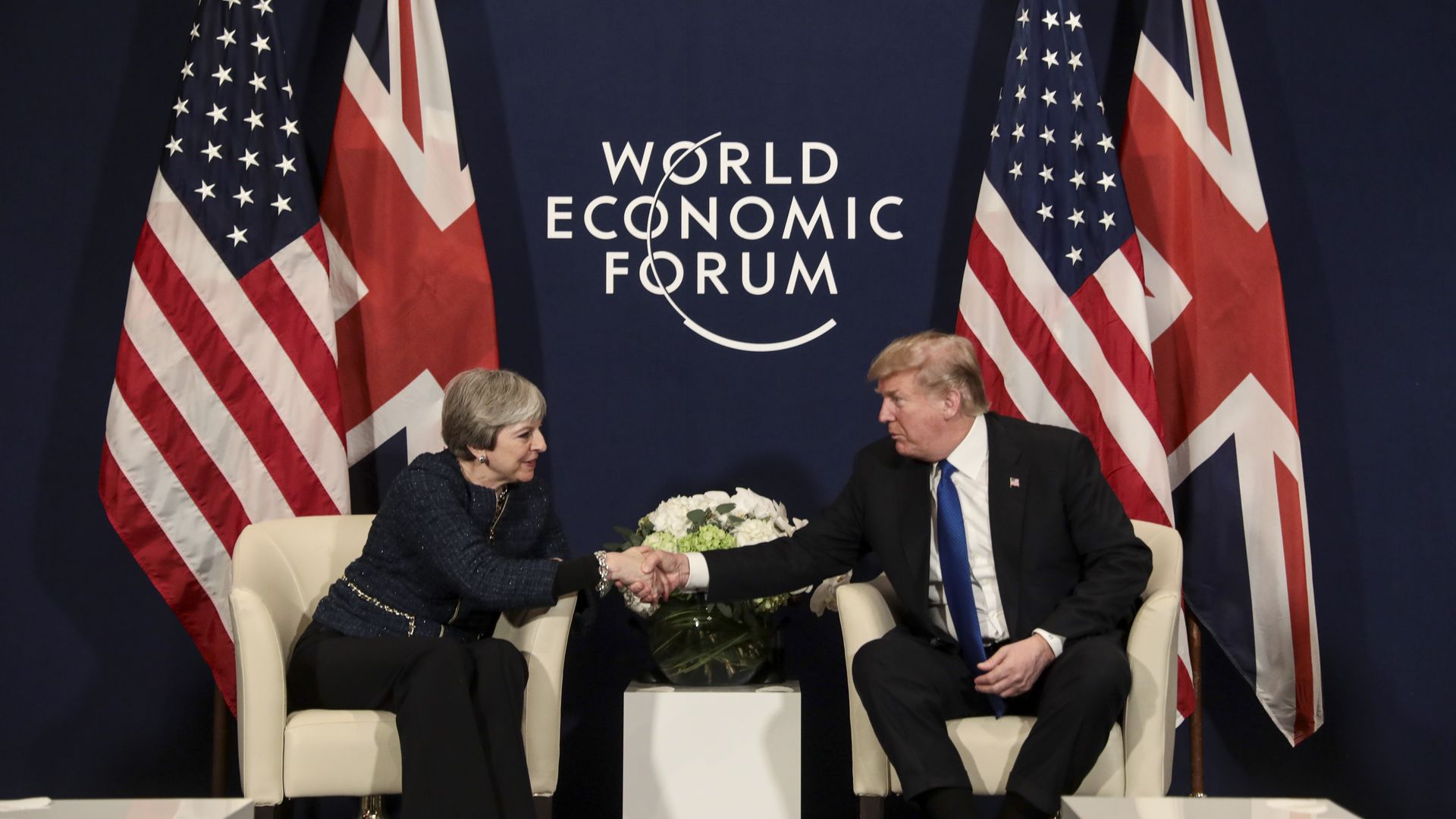 President Trump boasted about his "great relationship" with UK Prime Minister Theresa May during a bilateral meeting at the World Economic Forum in Davos Thursday, adding that the reports of tension between the two is "a false rumor."
Why it matters: The meeting is the first time the two leaders have met since May criticized Trump for retweeting anti-Muslim hate videos from British far-right leader Jayda Fransen in November. Since then media reports have characterized the leaders' relationship as strained and Trump cancelled a planned trip to London.
More from the meeting, per White House pool reports:
"The feeling is mutual in liking each other a lot," Trump said. "We are on the same wavelength in every respect." He added that the two countries are "tied at the hip" militarily and share the "same ideas and same ideals."
He also told May that nothing would get in the way of the U.S. being there for Britain.
May reaffirmed the special relationship, and said a U.S. state visit to the U.K. is being discussed.
Go deeper