Trump fudges NAFTA trade facts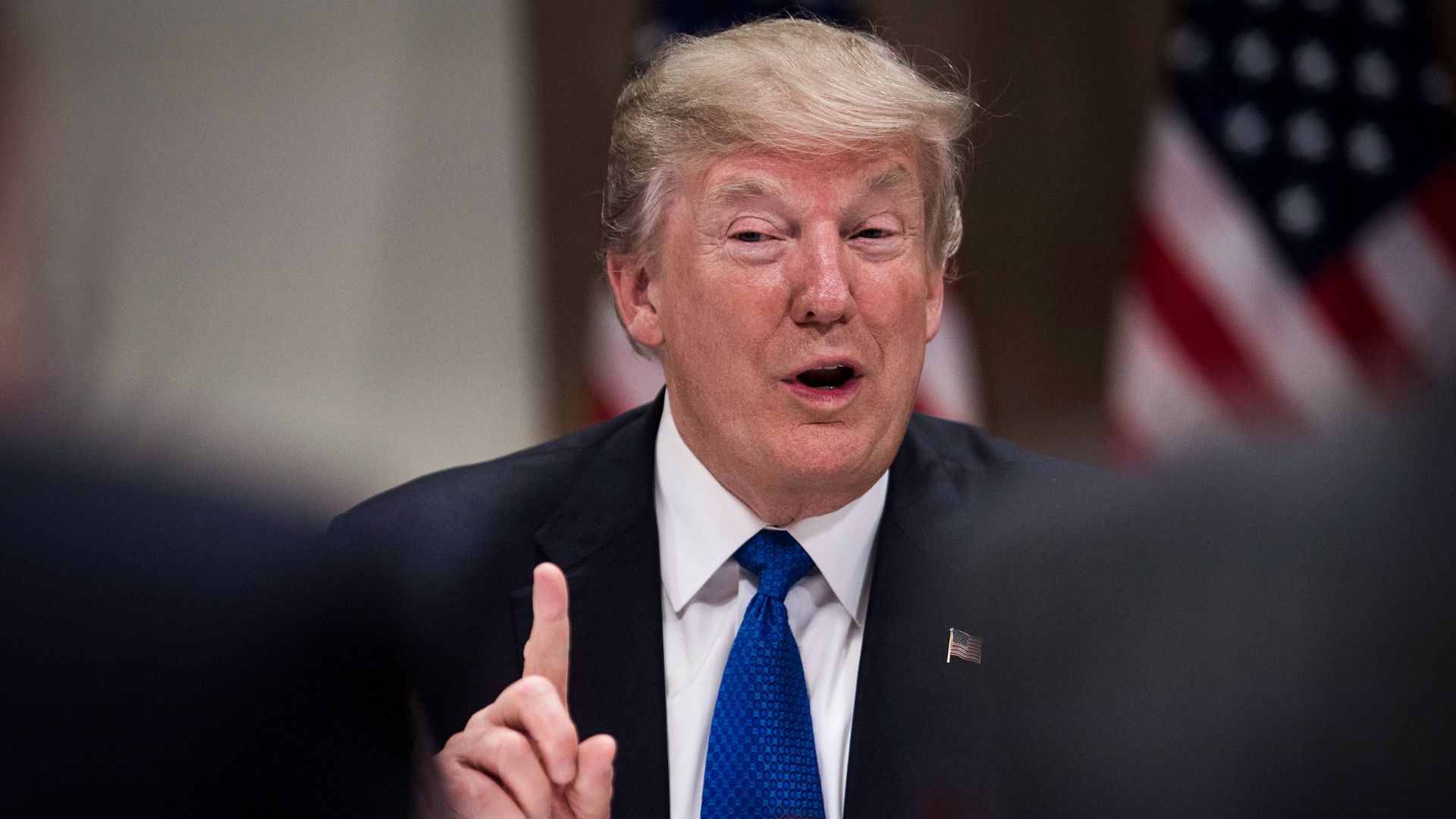 President Trump, while dodging an interviewer's questions Thursday on whether he's going to pull out of the North American Trade Agreement, misstated some of the numbers when trying to explain how terrible the deal is.
Why it matters: Trump's seesawing on NAFTA has been controversial, as both the legal and economic consequences of pulling out are extremely unclear. Meanwhile, his "trade deficit" facts don't fully line up with his own trade office.
What Trump said to CNBC: "We have a trade deficit with Mexico... $ 71 billion dollars a year, right? We have a trade deficit with Canada of a substantial amount of money — I have a number but they keep arguing it ... so I won't say it, I won't tell you it's $17 million [sic] okay? ... We gotta do something. We can't continue to do this."
Fact check: The Office of the U.S. Trade Representative says the U.S. goods and services trade deficit with Mexico was $55.6 billion in 2016 (the most recent year listed); and the trade of U.S. goods and services with Canada was actually a trade surplus of $12.5 billion.
Notable: Trump could have been referring solely to the trade of goods with both countries and excluding services, which are typically included when discussing trade balances. But, even then, the available numbers don't entirely match up (although they could once December data is released):
Timing: Trump's NAFTA comments came shortly after he told CNBC that he would consider renegotiating the Trans-Pacific Partnership if the U.S. got a better deal.
Go deeper:
Editors note: We've updated the story to reflect that the U.S. goods trade deficit figures listed under "Notable" are only through November of 2017. The original story said "in 2017," and the December data could bring the figures closer to Trump's estimates.
Go deeper