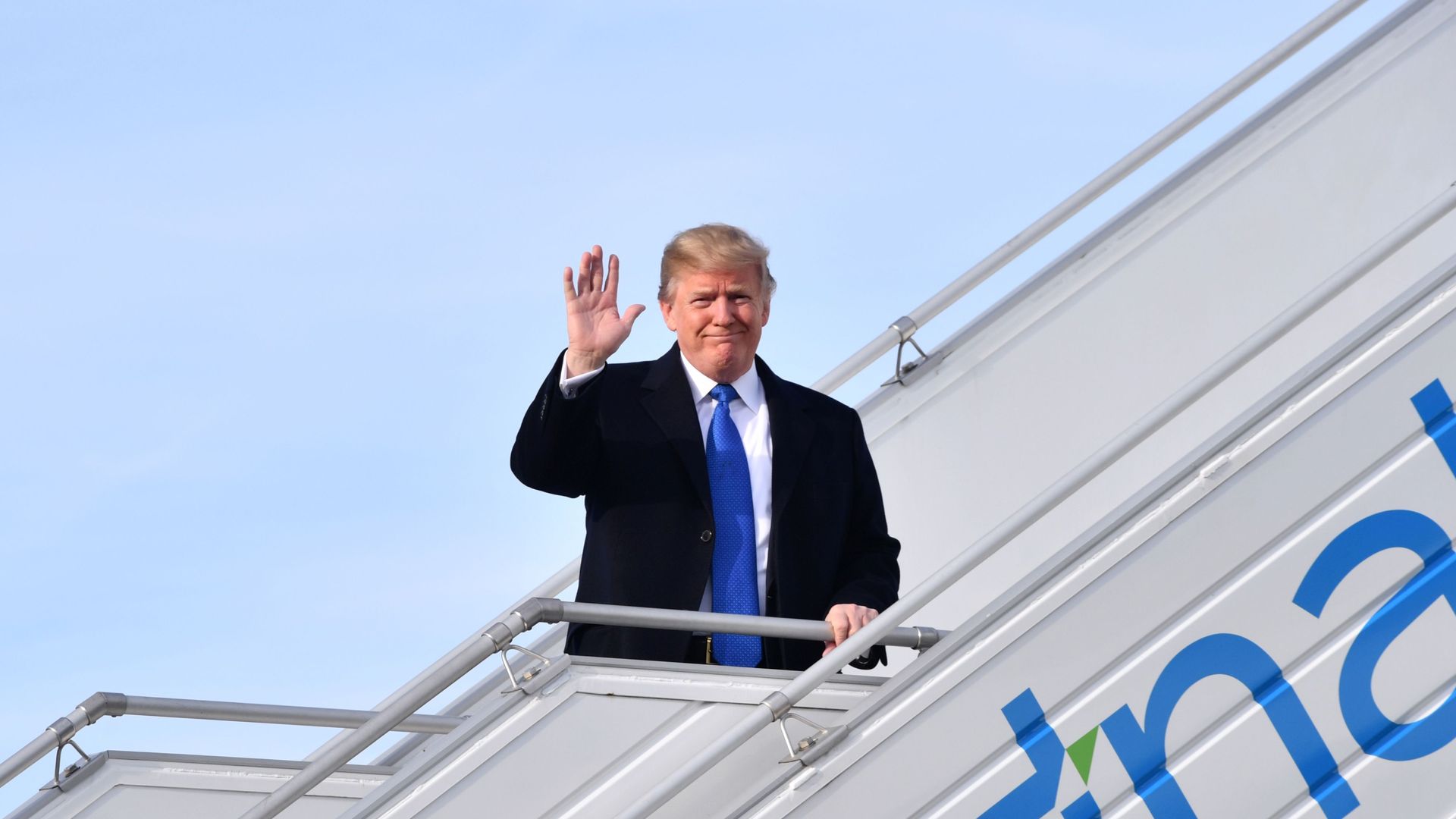 Air Force One landed in Switzerland this morning, ahead of Trump's speech to Davos tomorrow.
Trump advisers hope the takeaway will be: "America first" doesn't mean "America alone." A top White House official tells me Trump's implicit message will be: "We're back."
N.Y. Times: "Bottom Line for Davos Elite: Trump Is Good for Business."
The backdrop: "Europe's Core Leaders Tell Davos Why They're Different Than Trump" — Bloomberg:
"The leaders of Germany, France and Italy used separate appearances in the Swiss resort ... to beat the drum for free trade, globalization and more joint policy making in Europe."
German Chancellor Angela Merkel "was joined by French President Emmanuel Macron and Italian Prime Minister Paolo Gentiloni, who together represent continental Europe's three biggest economies."
N.Y. Times Quote of the Day: Phil Levy, a former White House economist for President George W. Bush, on Trump's approach to planned trade pacts:
"Maybe there was some sort of presumption on the part of the president and his team that if the U.S. said stop, this process would come to a halt. What this shows is that's not true. The world just moves on without us."
Go deeper