Updated Jan 25, 2018 -

World
The state of the standoff with North Korea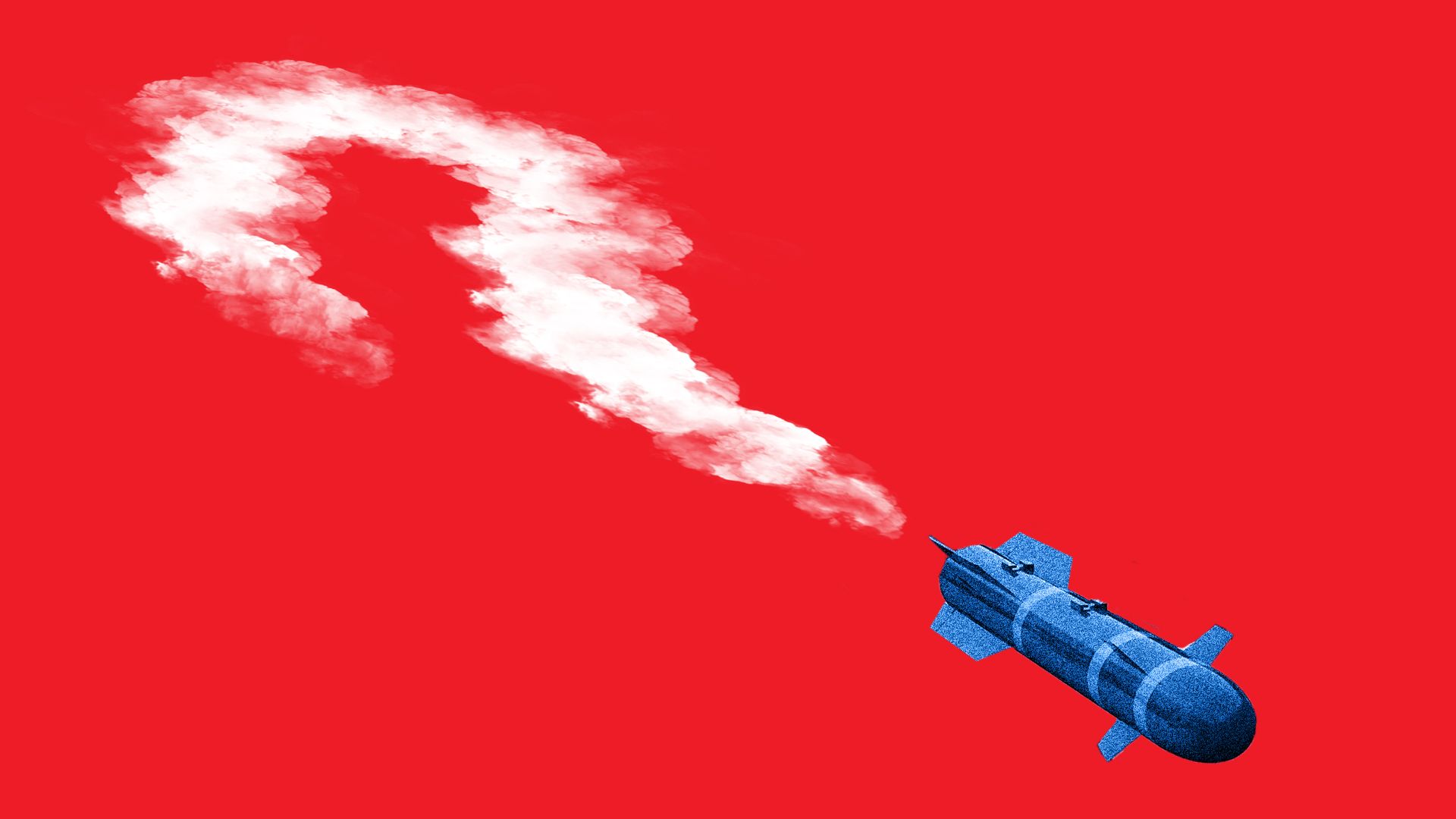 While North Korea's call for unification with the South could be interpreted as a step toward reducing tensions, Pyongyang hit several troubling nuclear milestones with unexpected speed in the past year. Tensions between Kim Jong-un and President Donald Trump also ramped up over tweets and statements in an almost dizzying back and forth.
Bottom line: The potential for miscalculation is high. But where exactly does North Korea's nuclear program stand amidst these risks, and where does it fall short? And what about the U.S. capability to defend itself?
The Trump factor
Assessing the threat
Is the U.S. ready for a North Korean nuclear attack? The short answer is, probably not. We're "falling behind in defensive" ability — Adm. James Stavridis, former Supreme Allied Commander of NATO, told Axios. More on U.S. preparations here.
The missile math — North Korea's maximum launch capacity vs. the number of U.S. interceptors — works right now, in theory. But it might not soon.
North Korea isn't ready to field a reliable ICBM to hit the U.S. — yet. And that's the key word. Go deeper on where the North's capabilities stand, and the milestones it has hit so far.
What North Korea wants
Where other world players fit in
Bottom line
North Korea has said it intends to have an ICBM capable of hitting the U.S. mainland before it ever engages in diplomacy again. Until the regime has that capability nailed down, expect continued testing.
But it eventually will want to return to the negotiating table to get a reduction in sanctions and continued reduction of joint military drills in the region.
Go deeper