The idea behind Samsung's Bixby isn't so crazy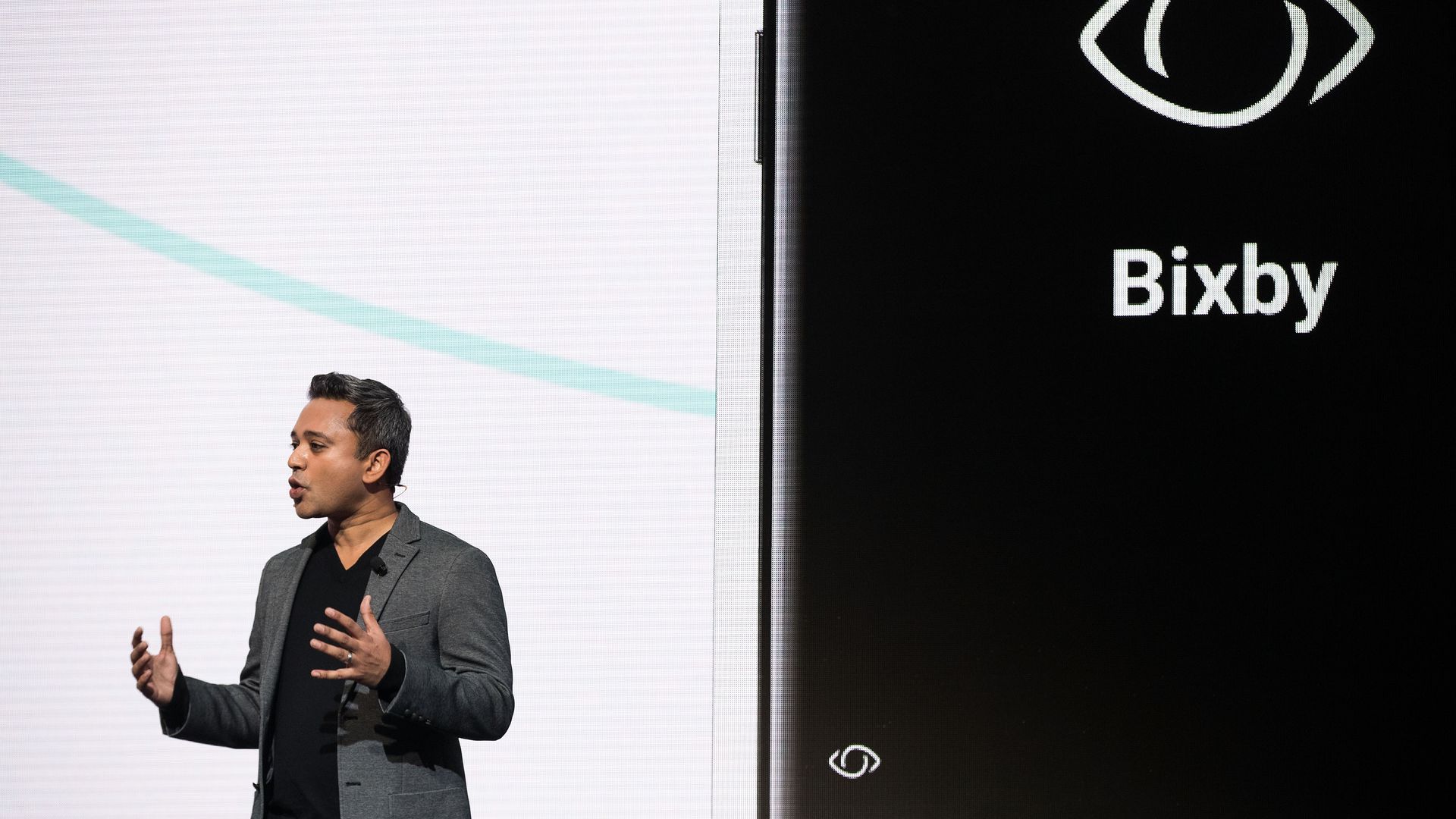 While Amazon's Alexa and Google's Assistant are aimed at providing a voice assistant for a wide array of duties, Samsung's Bixby is designed to be a more effective way to do the task at hand, whether that is setting up a TV or navigating the apps on a modern smartphone.
My thought bubble: I'm not saying that Samsung will be successful with its Bixby voice assistant. In fact, I believe it faces a steep uphill battle. But as electronics get ever more complex, a voice interface can be significantly more efficient than menus or buttons.
The logic: Swiping and tapping made sense for a lot of early phones, just as a numeric remote worked for TVs. But today's uses are a lot more complicated.
On the TV, for example, you aren't choosing from 5 or ten channels, but from hundreds, not to mention streaming services such as Netflix or Hulu.
Similarly, there are many phone tasks that could be simplified by saying what it is you want to do, rather than having to sort through various menus.
The challenge: Much as it wishes it were otherwise, Samsung's history in software and services is filled with far more misses than successes.
Samsung's take: I spoke with Samsung North America CEO Tim Baxter at CES about the effort to expand Bixby into more than Samsung's high-end phones. Here's what he had to say:
Half the people who have Bixby on their device have used it at least once.
Monthly active users of Bixby are increasing. "We're feeling good about the progress, so good that we made the decision to include Bixby in our televisions and our appliances."
Samsung sees Bixby as the next user interface, after touch and typing, to make use of ever more complex devices. "We are doubling down on Bixby. ... Will it be easy? No. But we're up for the challenge."
Samsung might expand Bixby into new categories of devices, like a rumored speaker, but Baxter says the focus is on incorporating Bixby into its existing categories — TVs, appliances, phones and cars (via its Harman acquisition). "We think that's the sweet spot for us. That will open up other opportunities."
Next up: Samsung on Wednesday invited reporters to a Feb. 25 event where it is expected to launch its Samsung Galaxy S9. That's likely to be the next chapter in the Bixby story, with new capabilities from Samsung and partners.
Go deeper