Oprah on 2020: "It's not something that interests me"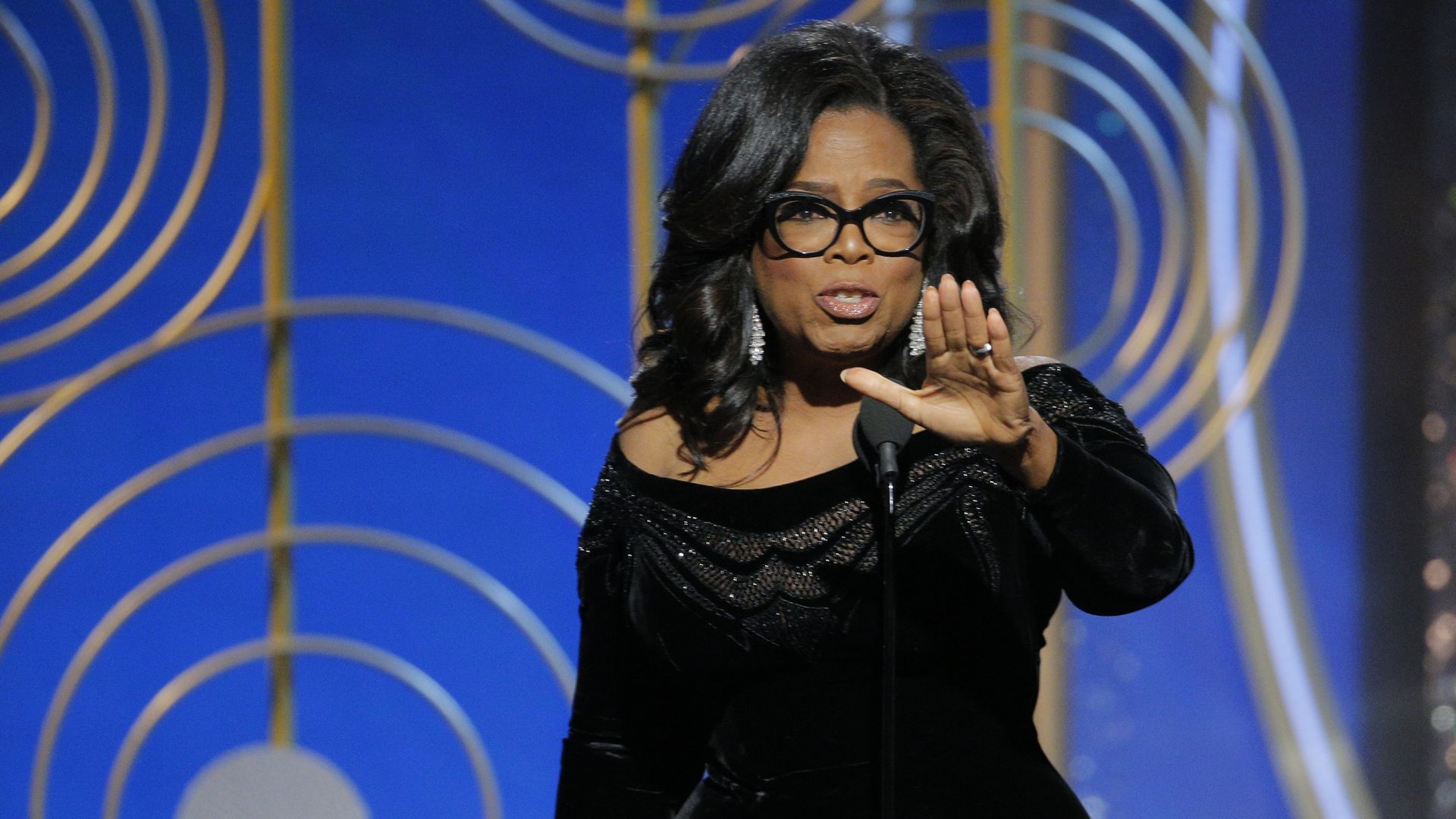 Oprah Winfrey's speech at the Golden Globes instantly made waves across America, sparking a rush of enthusiasm for her to pursue a presidential bid. But in a newly released InStyle interview, which took place just three weeks before the awards ceremony, Oprah said a 2020 run isn't in the cards:
I've always felt very secure and confident with myself in knowing what I could do and what I could not. And so it's not something that interests me. I don't have the DNA for it.
Yes, but: Despite Winfrey saying that being president "isn't for me," don't rule out a 2020 run just yet. This interview came before the country exploded with #Oprah2020, and the powerful response she received may change things. Keep in mind that after the awards ceremony her partner Stedman Graham told the Los Angeles Times that "she would absolutely do it."
Why it matters: In the wake of the #MeToo movement that has swept the country, Oprah hits all the right notes. As Axios' Shane Savitsky wrote after her striking speech, "She's not a white man, she's liberal, she's flirted with the notion of running, she's a voice for women and the abused in a sullied Hollywood industry, she's famous."
Go deeper