ESPN considering sale of Nate Silver's FiveThirtyEight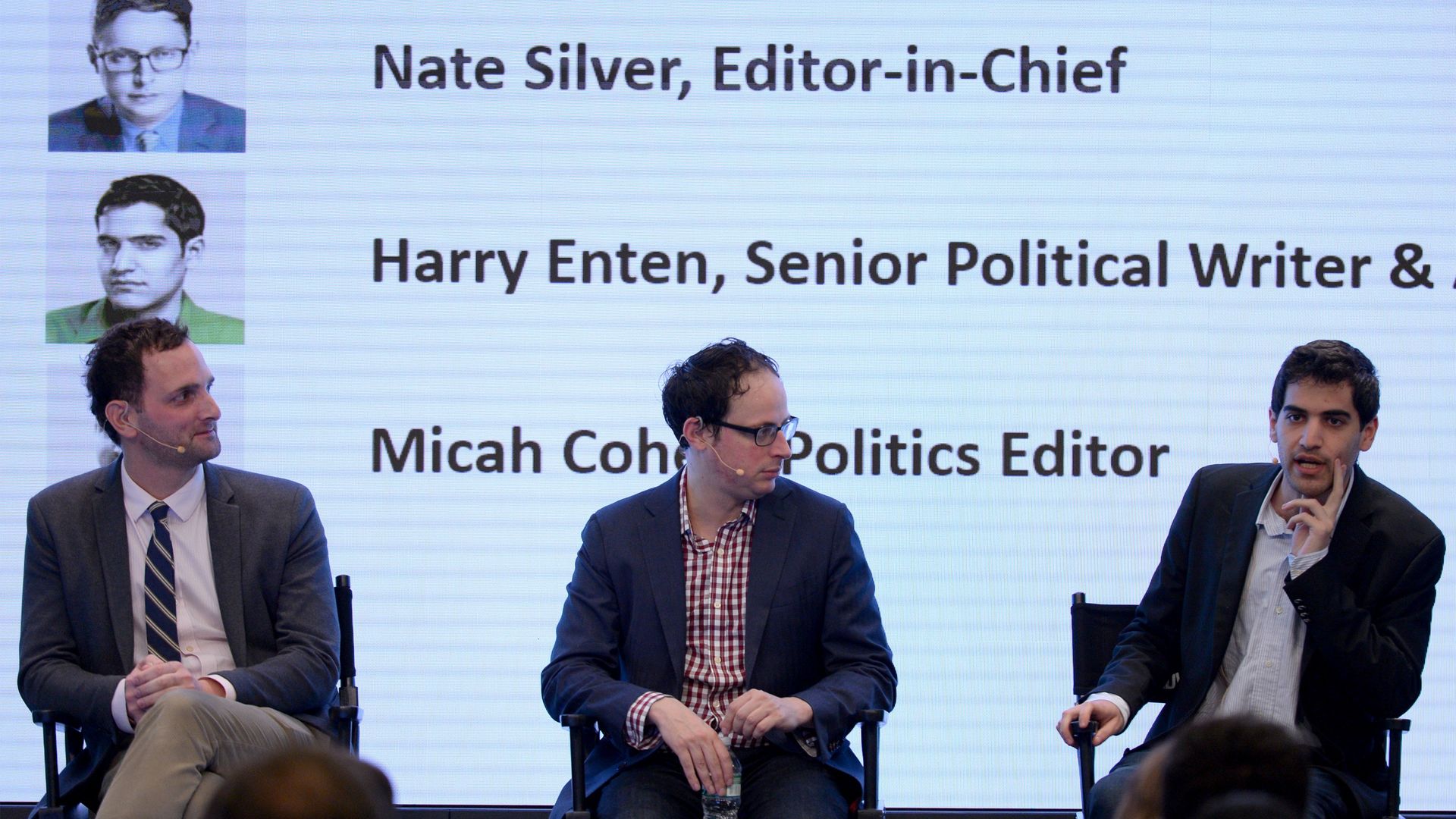 ESPN is exploring "a variety of options" for Nate Silver's website FiveThirtyEight, including a sale to The Atlantic or integration with another Disney property like ABC News, The Big Lead reports.
Why it matters: The prediction site was first acquired by ESPN from the New York Times in 2013. While rumors of a sale or spinoff are still speculative, the network has undergone a number of changes in the past year in an effort to adapt to a digital-first media landscape.
"FiveThirtyEight is a tremendous asset to ESPN, and together we've created exceptional content. We are exploring, with Nate, a variety of options for the future, and any discussion of exactly what that might look like would be premature."
— ESPN spokesperson
Go deeper